Its Not Easy Being a Bunny Activities
Have you read the classic book It's not Easy being a Bunny?  This easy reader is one of my children's favorite books.   This book has a great message…  it can be hard to be yourself but, eventually you learn that is the best thing to be.   Today I have some Its Not Easy Being a Bunny Activities and ideas for you.
It's Not Easy Being a Bunny (Beginner Books(R))
Its Not Easy Being a Bunny Activities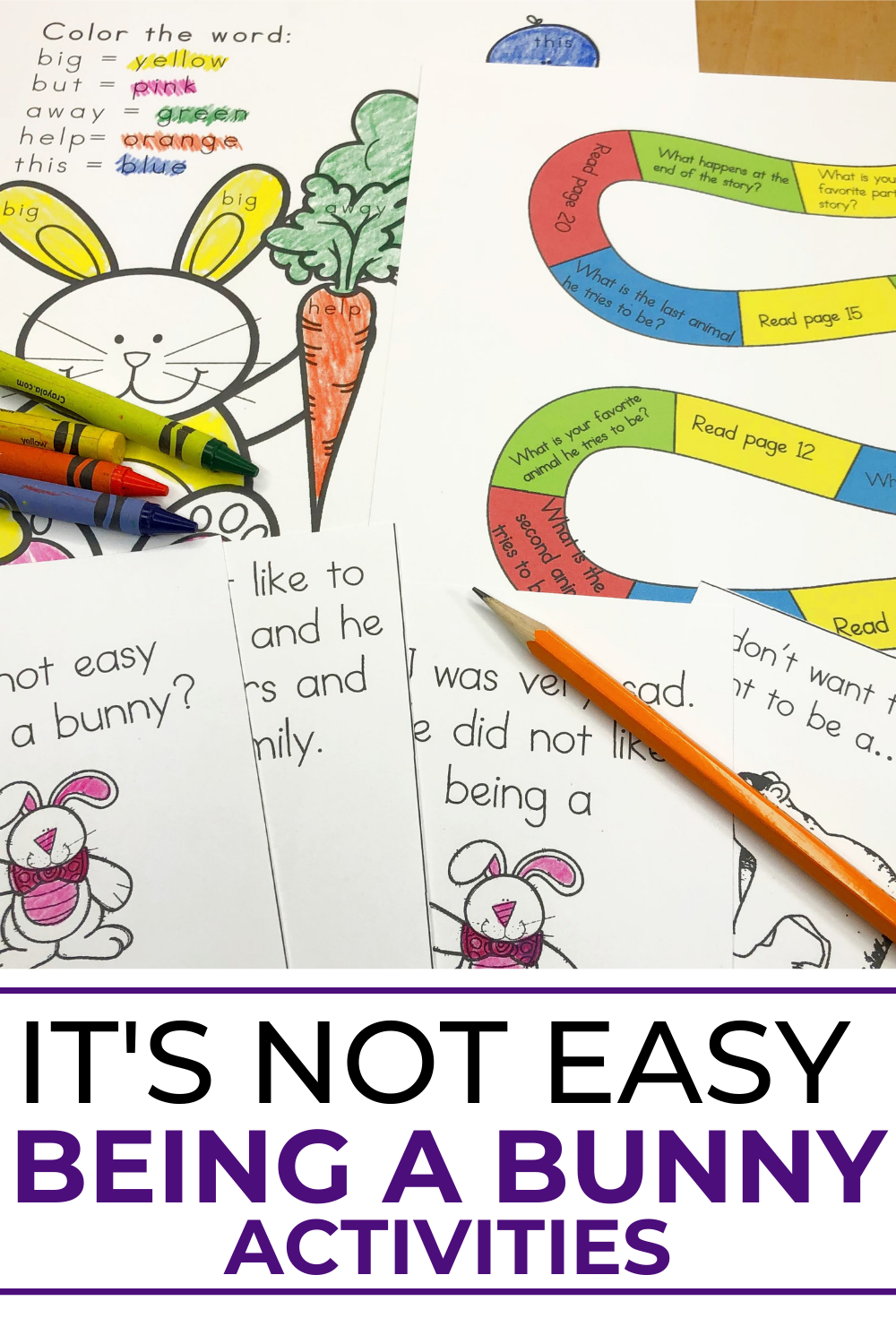 Sequencing Activities –  In this book the bunny goes from animal to animal trying to be someone he is not.  Sequence these activities to help students visually see the order of events.
Readers Theater- It is fun to put on a play and act out this book.  The bunny tries to fly like a bird, roll in the mud like the pigs – students love to pretend they are each animal in the book.
Make a Bunny!  Make a bunny mask!  Or…Make a bunny printable!  It is not easy being a bunny, but it is fun to make one!
Make a mini-book to help with retelling – Help your students with retelling by putting together a mini-book.  This can go along with your sequencing activities- put the events in order and then make a little book of your own!
Do a writing prompt – If you did not want to be a kid, what would you want to be and why?  Why would you not be good at being it?
Roll a bunny!  This activity will go great with your other Its Not Easy Being a Bunny Activities!  Roll the dice, read the sight word and build your bunny!
Do our Book Companion Pack:  If you liked this post, you will LOVE our fun It's Not Easy Being a Bunny Literacy Fun Pack – -It is a great book companion!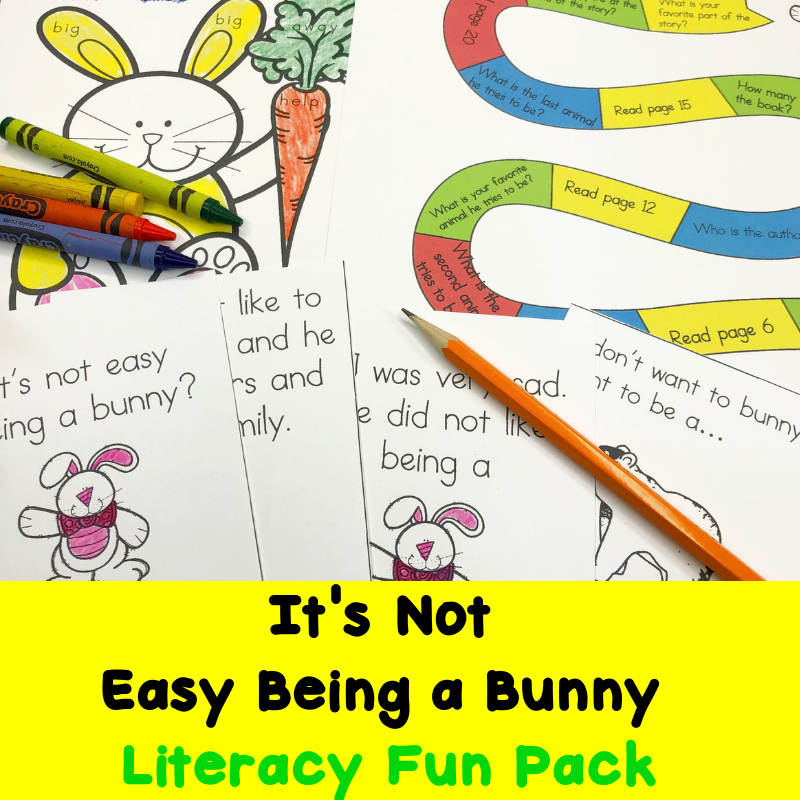 If you liked this post, you will also like…
Easter Letter Find Printables | Living Life and Learning
Easter Preschool Letter Puzzles| Learning 2 Walk
Printable Easter Mazes | Artsy Momma
Easter Cutting Practice Puzzles | Simple Fun for Kids
Also, you need to check out: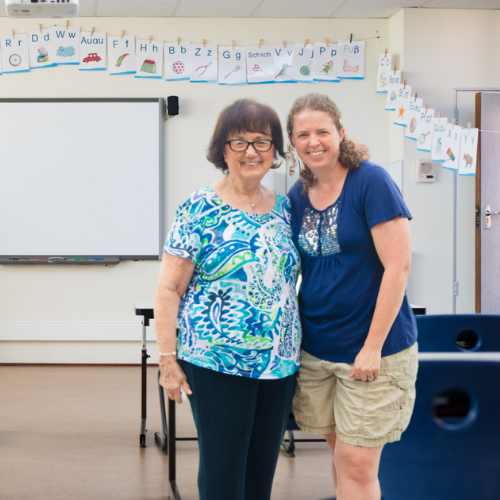 Madreen Karle is a master first grade reading teacher with over 30 years of classroom experience. She taught reading in a special needs and English as a Second Language classroom. After retiring she wrote a reading program to help others learn how to teach reading. She is a trusted educator and author of 5 books to help teach children to read and write. In addition to her books, she is a mentor for 3 websites that give reading teacher tips (Mrs. Karle's Sight and Sound Reading, Mrs. Karle's Reading Patch, and Mrs. Karle's Handwriting Patch). Through her teaching she learned that confidence was the key to learning to read. A child who is not confident at reading does not like to read and struggles to read. Mrs. Karle created "sunshine moments" to help teach children how to grow their confidence and learn to read.
Meeghan Karle Mousaw (Madreen's daughter) has her Master's in Special Education. She has 8 years experience teaching children to read online. In addition, she developed a curriculum to teach children handwriting called The Handwriting Patch. With the Handwriting Patch learning is fun because children learn to draw and learn handwriting at the same time. In 2019 The Handwriting Patch curriculum became an amazon best seller the first year it was released, helping thousands of kids learn handwriting with a unique, fun method. She is mom to 6 kids, each with differently learning abilities and struggles.
The Reading Patch was established by the creators of Mrs. Karle's Sight and Sound Reading. Together they have been featured on the NBC media outlets and Parents Magazine online. Over the last 8 years in their online platform, Madreen and Meeghan have worked tirelessly with teachers, homeschoolers and parents looking to help children learn to read to become a trusted authority in teaching children to read and advocating early literacy skills. They often partner with other educational experts to deliver the most current information to the Reading Patch community.