The Summer Games are this summer!  As a child it was always so fun to watch the competition and to cheer for the USA.  There are so many different Summer Sports!  These Summer Sports Coloring Pages have many of the sports…  from Archery to Volleyball!  If you want to help teach your children about the worldwide games that happen every several years, and how they began, a great book is What are the Summer Olympics
.  This book is great for children -but..note that some of the drawings are small so it may be hard to really little kids t  It is a good non-fiction book that explains the history of the Olympic Games.  (My daughter loves this book series).  A good book for both the older and the little people is G is for Gold Medal
.  It is detailed so that the children can learn but simple so that you can also use it for little people.
G is for Gold Medal: An Olympics Alphabet (Sports Alphabet)
What Are the Summer Olympics? (What Was?)
Summer Sports Coloring Pages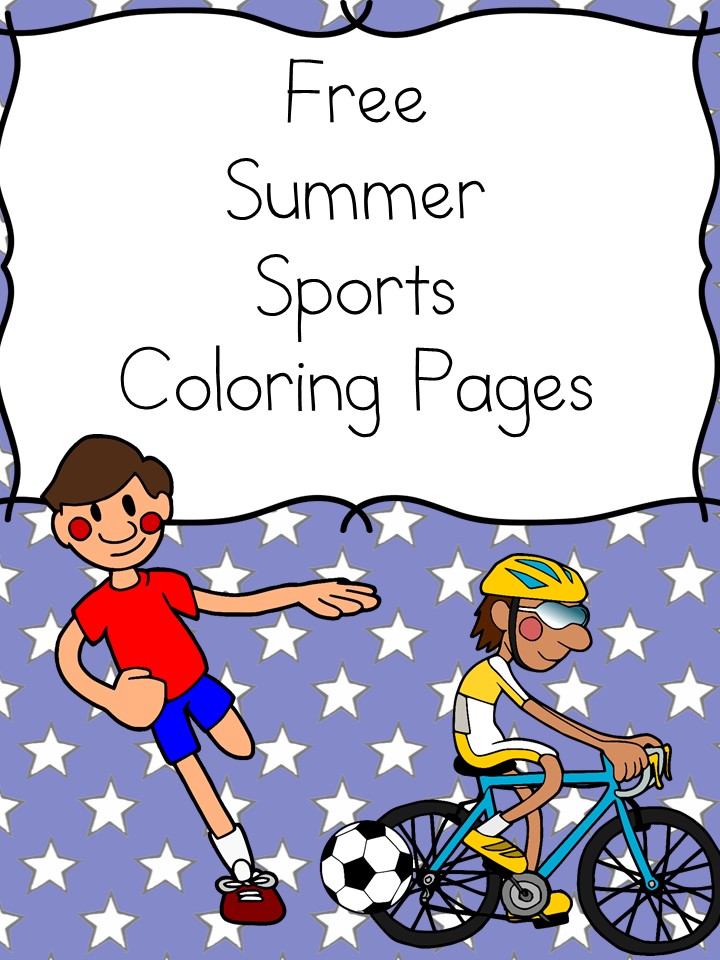 There are so many summer Sports!  These Summer Sports Coloring Pages have 27 different summer sports!  Here is a picture of what the summer Sports Coloring Pages look like.  PLEASE NOTE:  These are not official Olympic Games coloring pages.  These are just coloring pages with the Summer Sports on them to help children learn about the different Olympic Sports that happen during the Summer Games!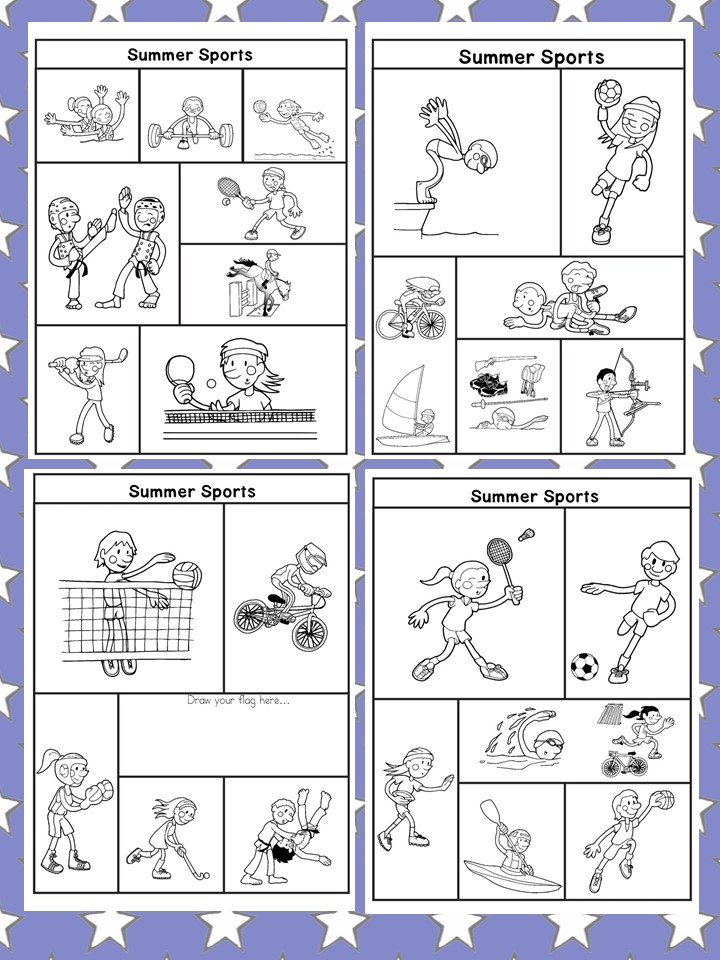 To get your free Summer Sports Coloring pages, – so your child can learn the different summer Olympic Sports,  enter in your email below The Olympic Sports Coloring pages will be emailed to you automatically and you will be added to our email list.  You can unsubscribe by following the directions you get with your freebie.
Send me the free download now!
Check your email for your free download! Enjoy!
If you like posts about the summer Olympics, you will also like… 
Hand Print Olympic Torch Craft from Play Dough & Popsicles
Books about Olympics for Kids from The Jenny Evolution
Minute to Win it Indoor Olympic Games from Schooling a Monkey
Ultimate Guide to Olympic Values {Character Education Resources} from Bits of Positivity
Sport Science Activities for Kids from iGameMom
Soccer 101 from Bambini Travel
Olympic Sports Coloring Pages from Mrs. Karle's Sight and Sound Reading
Olympic Athletes Share Healthy Lifestyle Tips for Kids from FrogMom