Word Family Flower Worksheet Craft
If you follow this site, you know I am a huge fan of word families. Word families are a great way to help teach phonics.  It helps expand a child's reading vocabulary and fluency…AND, they help the children to see that reading is magical.  Cat becomes rat, rat becomes hat..so much fun to read new words!  If you are looking for some fun word family activities, here are a few I found!
Word Families Card Game
Learning Mats -Word Family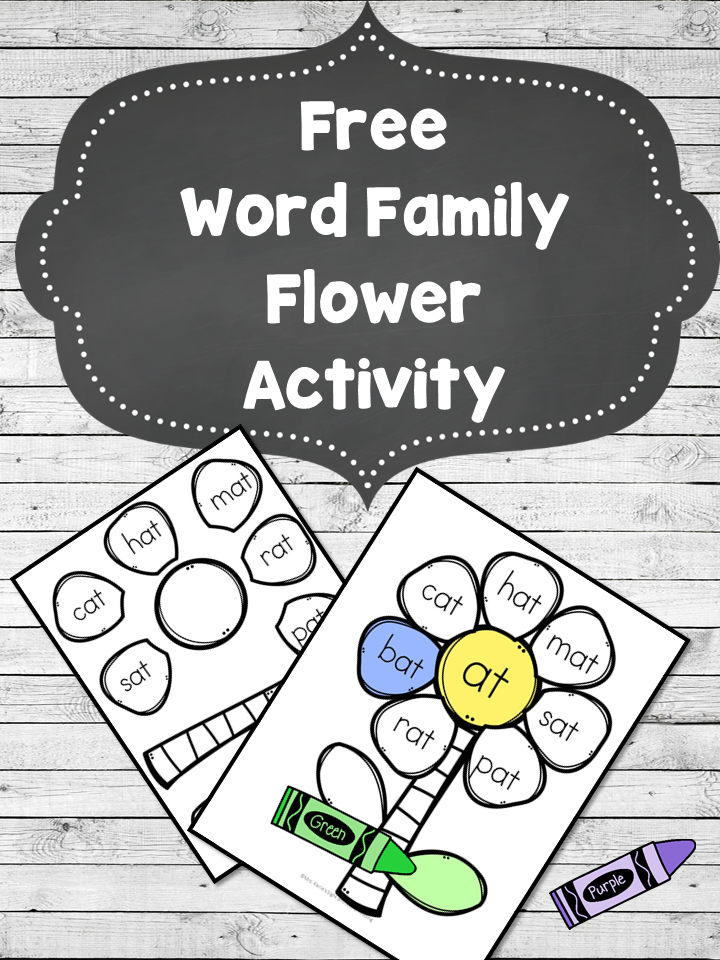 To get your free word family flower activity, enter your email into the form below and you will be added to our mailing list.   If you have any trouble getting your free activity, please email me at [email protected].
How to Grow a Confident Reader
Word Family Flower Worksheet Craft
1. Enter you email on this form to get your free download
2. Get tips to help you grow a confident new or struggling reader
When you join Mrs. Karle's Sight and Sound Reading
you will learn how to break free from patching together reading lessons
and learn how to grow a confident reader.
If you liked this, you will also like:
Flower Memory Games for Kids (Printable) | The Natural Homeschool