Teachers & Parents
of little readers:
We help you teach a beginning
or struggling reader
to read at a 1st grade level
in 15 minutes/day for 25 days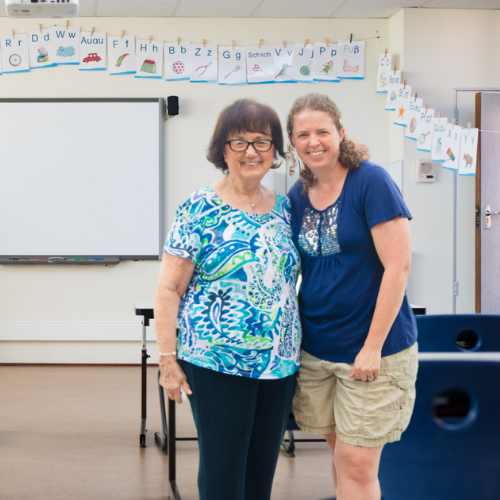 Hi, I'm Meeghan, and this is my mom.
We will show you how to have a confident reader who LOVES to read.
Ten years ago I wanted to help get my daughter ready for Kindergarten. I asked my mom, a retired first grade teacher, for advice. She pulled out AN ENTIRE CURRICULUM from her basement that she wrote to help beginning and struggling readers.
I used her curriculum and it was SO EASY to teach reading, I built a website to help others! I now have my Masters in Special Education and I coach THOUSANDS of teachers, homeschoolers and parents on how to help their beginning and struggling readers each year.
Want to learn more about me?