I am switching things up today  because I have some big and fun news….  We are expecting #6 to arrive in Early January!  Thank Heaven for little babies!  When that little baby is super fussy, I am exited to have found something to help me.    In addition, today I made some Baby Shower Unscramble Games!  I decided  to add to the games on our site by having a set of baby shower unscramble games!
As we all know, babies can be a bit fussy.  I know my first little one was very fussy – and it can be emotionally draining.  You try your hardest to make your little person happy and it seems like there is nothing you can do to help have less crying and more smiles.  I am happy for the newest little baby coming in January that I have discovered Gerber® Soothe probiotic colic drops.  I received a free sample of Gerber® Soothe probiotic colic drops  from Gerber® and I can't wait to try them.  As always, the thoughts  and opinions about Gerber® Soothe are my own.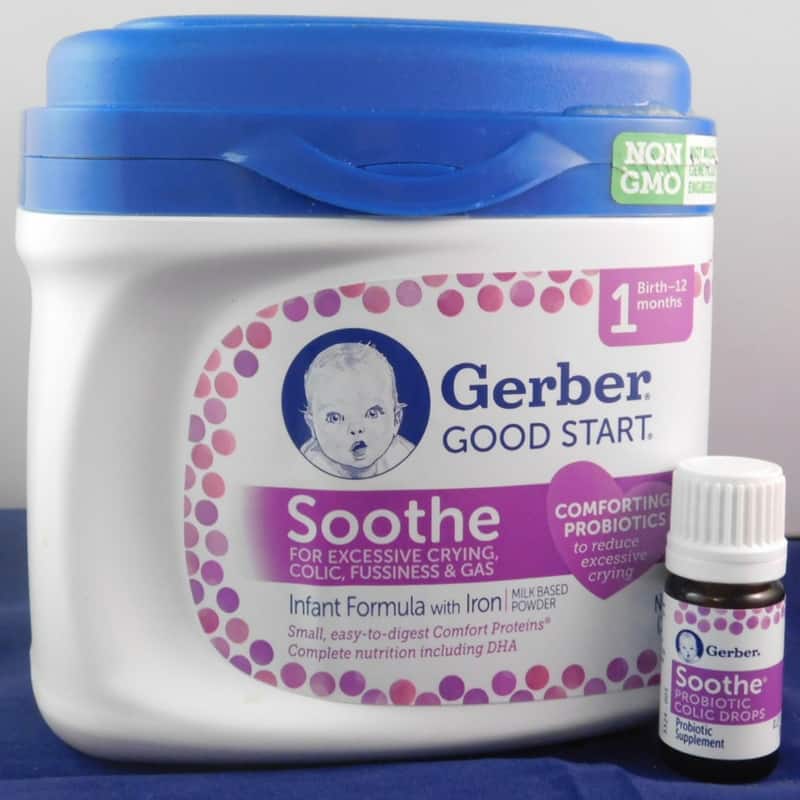 Now, I am practically all ready for newest little baby to arrive… Of course, I am not ready until baby has grown enough to enter the world!
Another thing I am excited to learn is that Gerber has different experts available -Registered Dietitians, Certified Lactation Consultant and Certified Baby Sleep Consultant- to answer any questions.  You can  find out more about getting less crying and more smiles -including info on  contacting baby experts here!    (It is all completely free of charge too!)
Anyway, I am so excited to announce that a new little one will be joining us soon!  I know Gerber Soothe probiotic colic drops will come in handy!

Looking for your Baby Shower Unscramble Games – Click here  to pick up your free printable baby shower unscramble games.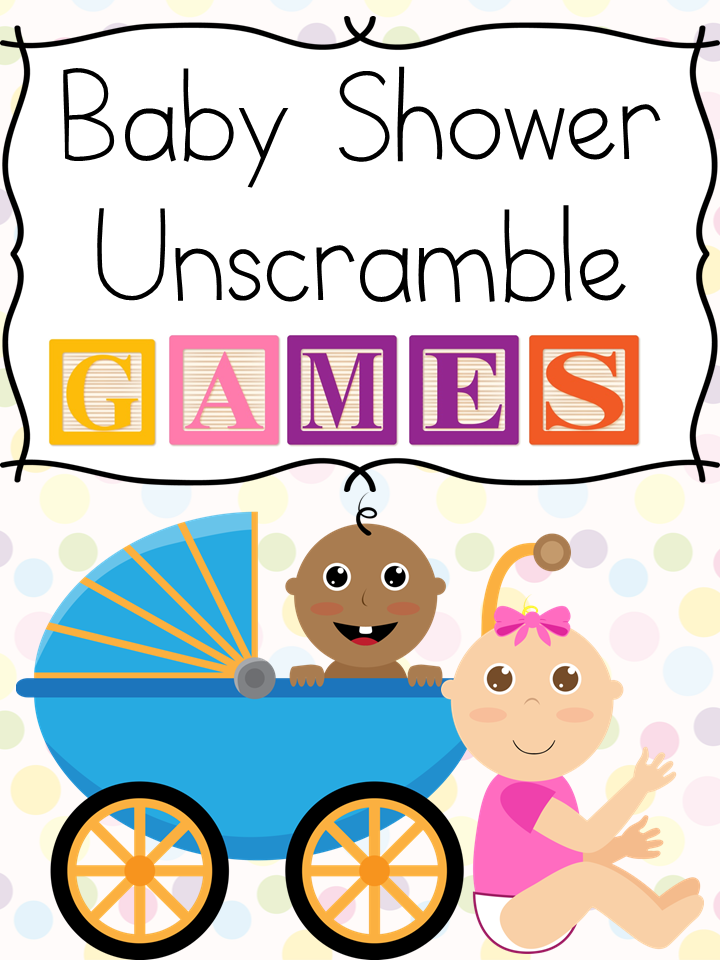 Unscramble Games, Click here  to pick up your free printable baby shower unscramble games.    (You can also click the image below)  Enjoy!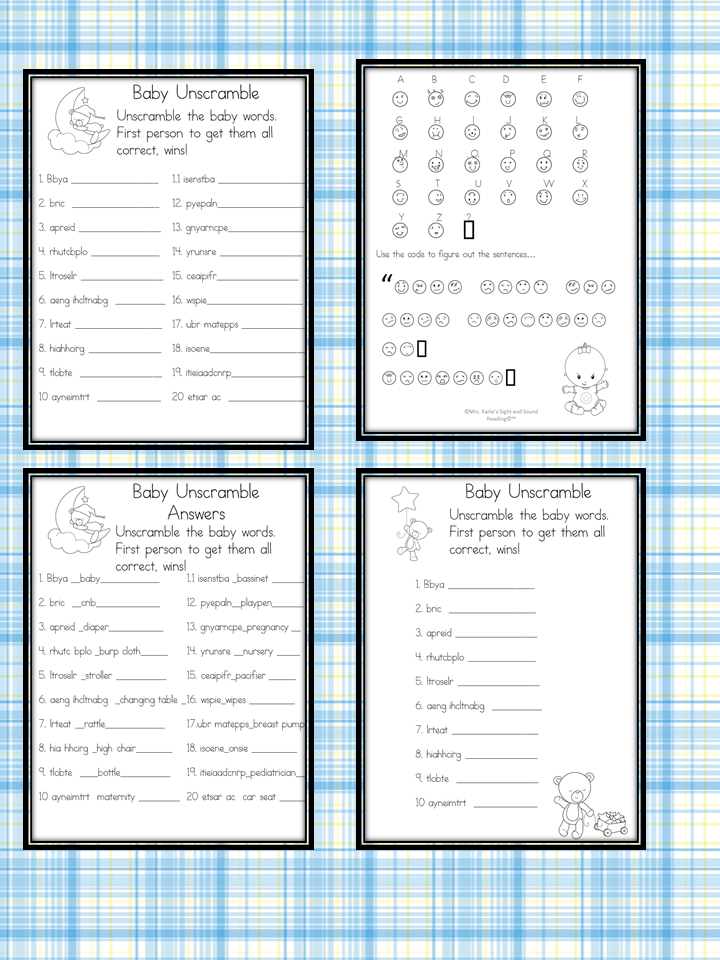 Check out all of these great Baby Shower Ideas
Activities and Gifts
Free Printable New Baby Coloring Pages from The Wise Owl
Rub a Dub Dub Baby Shower Centerpiece PLUS Party Favor from Lady Behind the Curtain
Snacks and Drinks
Desserts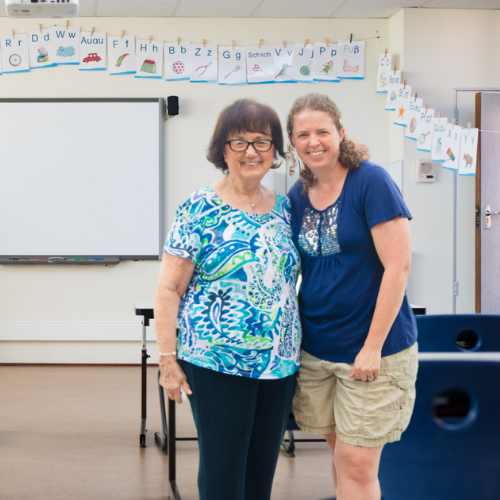 Madreen Karle is a master first grade reading teacher with over 30 years of classroom experience. She taught reading in a special needs and English as a Second Language classroom. After retiring she wrote a reading program to help others learn how to teach reading. She is a trusted educator and author of 5 books to help teach children to read and write. In addition to her books, she is a mentor for 3 websites that give reading teacher tips (Mrs. Karle's Sight and Sound Reading, Mrs. Karle's Reading Patch, and Mrs. Karle's Handwriting Patch). Through her teaching she learned that confidence was the key to learning to read. A child who is not confident at reading does not like to read and struggles to read. Mrs. Karle created "sunshine moments" to help teach children how to grow their confidence and learn to read.
Meeghan Karle Mousaw (Madreen's daughter) has her Master's in Special Education. She has 8 years experience teaching children to read online. In addition, she developed a curriculum to teach children handwriting called The Handwriting Patch. With the Handwriting Patch learning is fun because children learn to draw and learn handwriting at the same time. In 2019 The Handwriting Patch curriculum became an amazon best seller the first year it was released, helping thousands of kids learn handwriting with a unique, fun method. She is mom to 6 kids, each with differently learning abilities and struggles.
The Reading Patch was established by the creators of Mrs. Karle's Sight and Sound Reading. Together they have been featured on the NBC media outlets and Parents Magazine online. Over the last 8 years in their online platform, Madreen and Meeghan have worked tirelessly with teachers, homeschoolers and parents looking to help children learn to read to become a trusted authority in teaching children to read and advocating early literacy skills. They often partner with other educational experts to deliver the most current information to the Reading Patch community.