Black History Kindergarten Lesson Plans and Ideas with free download!
February is Black History month.  There are so many wonderful leaders and and "ordinary people" that you can teach children about.  Today I have some Black History Kindergarten Lesson Plans and Ideas for you.  Before we begin, though, let me highlight a few books that are good to go along with this thematic unit.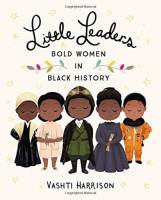 Little Leaders: Bold Women in Black History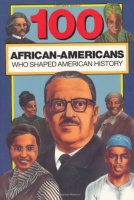 100 African-Americans Who Shaped American History (100 Series)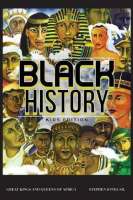 Black History: Kids Edition

Black History Kindergarten Lesson Plans and Ideas

 Black history month is in February.  Many classes in January learn about Martin Luther King.  It is a good follow up to continue discussions about Dr. King and how people area all the same, no matter if they are white, black, red, green or purple.  One way you can illustrate this is to buy brown eggs and white eggs (or even dye eggs!) and then crack them open and show how both are the same on the inside.  Everyone is all the same.
Another thing you can do is have a class research project.  Have each student in the class study a different person and create a project for one person.  Each student could draw a picture of that person and write a sentence or two about what that person did.  Color and cut out a picture of your black history person.  Put that cut out on a piece of construction paper.  Add the name of the person to the top of the paper and then add a short 1-2 sentence description of what the person did.   To get thee information, you could help the students have a video to watch about their person…or have a helper read the students a little bit about their research project.  Then, hang all of the projects up on a bulletin board.  I found these cute emergent readers on TPT that will help you!
Ask your families if they have any food or tradition they would like to share with the class.  You can also do this for Asian Americans, Hispanic Americans, etc.  You could make a class cookbook!
Make silhouette shadows of each child on different colored papers and hang them up on a bulletin board to show how everyone is a rainbow of colors
Do an art project that is similar to a black artist!  Here are some ideas to get you started!
Get these fun freebies to help teach little people about different black heroes!
Check out this awesome list of ideas that another person compiled.  This list includes movies you can find on netflix, and a few craft ideas too!
Anyway, I have a a freebie for you!  This freebie has a "writing prompt" type page that would make for a nice research project (like #2 listed above).  I also added some coloring pages that you can use for a research project, or just for fun, etc!   There are 40 pages in all in this packet!!  Here are a few images from the download…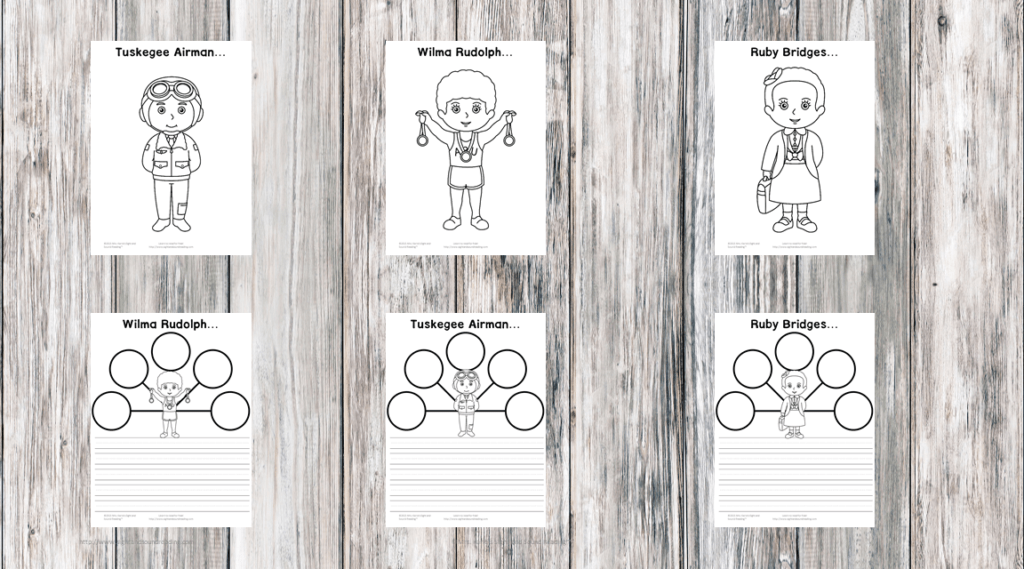 To get your free download, please enter in your name/email into the blue form below. You will be added to our mailing list where you will find out about about more fun things!  If you have any trouble with your download, please email me at [email protected].
How to Grow a Confident Reader
Black History Month Lesson Ideas
1. Enter you email on this form to get your free download
2. Get tips to help you grow a confident new or struggling reader
When you join Mrs. Karle's Sight and Sound Reading
you will learn how to break free from patching together reading lessons
and learn how to grow a confident reader.