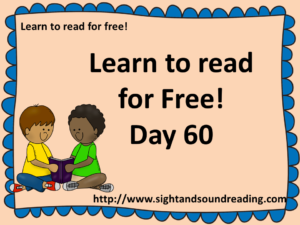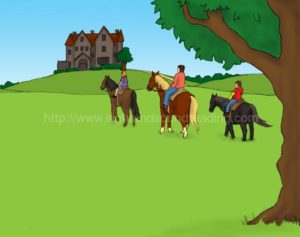 The boy asks, "Are we going into

that

big,

old

house

up there? Can I go in that old house with you? Boy, I want to go in it!"
The girl's father said, "We will see.  After we get up to that old house, we will see if we want to go into it.  Wow, it looks so old!"
(FREE)  Click here to view today's reading worksheet.
(Free)  Click here to view yesterday's reading worksheet.