Dental Health Kindergarten Lesson Plan
February is dental health month. Kids have soft, baby teeth, so it is important to get them interested in taking care of their teeth before it is too late and they have cavities. Today I have a Dental Health Kindergarten Lesson Plan for you.  I also have an adorable craft to go along with your lesson! First, let's start out with some cute and fun books about teeth!
The Tooth Book (Bright & Early Board Books(TM))
The Night Before the Tooth Fairy
The Berenstain Bears Visit the Dentist
The Tooth Book: A Guide to Healthy Teeth and Gums
How to Catch the Tooth Fairy
Dental Health Kindergarten Lesson Plan
First, let's talk about our Dental Health Kindergarten Lesson Plan!  Teaching kids about the importance of brushing and flossing their teeth can be fun!  Here are some fun ideas that you can do at home or in a classroom:
Take a trip to the dentist
Read The Tooth Book by Dr. Seuss and make different animal teeth for the students to wear.
Write a letter to the Tooth Fairy
Read How to Catch the Tooth Fairy and make boxes/contraptions to catch the Tooth Fairy.
Set up a dentist office in your home/classroom
Play Pin the Tooth on the Animal
Paint with Toothbrushes
Teach flossing using the flossing alligator (directions below)
Get your free download to help children track when they brush and floss their teeth…fill out the form below and you will get the freebie sent to you immediately.  You will be added to our email list where you will find out about more fun!
How to Grow a Confident Reader
1. Enter you email on this form to get your free download
2. Get tips to help you grow a confident new or struggling reader
Dental Health Lesson Plan -Free
When you join Mrs. Karle's Sight and Sound Reading
you will learn how to break free from patching together reading lessons
and learn how to grow a confident reader.
Find the Dental Health Kindergarten Lesson Plan on TeachersPayTeachers! OR, get it at a discount HERE!

Flossing Alligator Craft and Activity for Kids
Kids are usually good at brushing and wanting to brush, but a lot of kids are scared of flossing. But when kids see a cheery alligator flossing her teeth, they might want to try flossing, too! This adorable craft is not only a fun craft for kids to make, but you can also use it as a object lesson to show kids how to floss, why to floss, and what happens to teeth if you don't floss.
What you'll need to make the flossing alligator craft:
Green construction paper
Googly eyes
Marshmallows
Colorful string
Scissors
Glue sticks
Lint or a pom pom to act as the food.

Flossing Alligator Craft Directions
Fold a piece of green construction paper in half. The folded side will be the alligator's jar. Cut a triangle shape away from the fold to make the alligator's mouth.
Glue two googly eyes to the top of the alligator's face.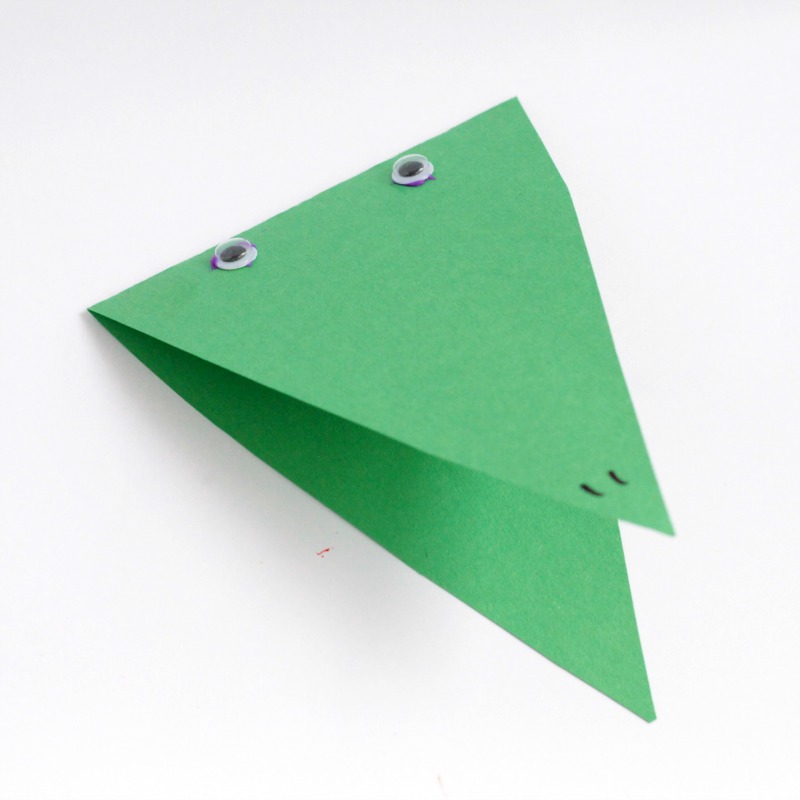 Open the triangle sandwich. Let the kids glue marshmallow "teeth" to both sides of the alligator's mouth.
Color a tongue in the center of one side of the mouth.

Cut a piece of string for each kid.

Talk about the importance of flossing. Show the kids how food particles (the pom pom or other small object) can get stuck between the teeth. Sometimes, brushing alone is not enough to get the food out. That is where the floss comes in.
Show the kids how the string can loosen the particles of food and leave the teeth sparkly clean.
Show the kids the proper motion for flossing, which is more like a scoop than a sawing motion.
Let the kids practice flossing their alligators and have fun!
If you liked this post, you will also like…
Steps to Brushing Teeth for Children (Printable Chart & 3-Part Cards) | The Natural Homeschool
Teeth Anatomy for Kids | Living Life and Learning
Tooth Fairy Books for Kids | Artsy Momma

Also, you will need to check out