Duck For President Lesson Plan and Activities
Are you looking for a fun way to teach little people about voting and the election process?  Today I have a fun activity to help you have a fun time teaching about the process of voting and elections. Today I have a Duck for President Lesson Plan and activities for you as well as some other ideas to help you teach about voting and the election process!  Duck for President
is a cute story about a Duck who becomes tired with his daily chores on the arm and decides he wants to "overthrow" the farmer.  He organizes and holds and election and wins!  He soon tires of his duties and runs for governor and president as well.. Duck for President
is a cute book to help teach about the election process and to help students learn new vocabulary words. Duck for President
makes a great classroom lesson plan for preschool, kindergarten and first grade. Immediately when I read it, ideas rushed to my head to share with all of you! First, here is a book that goes well with this activity...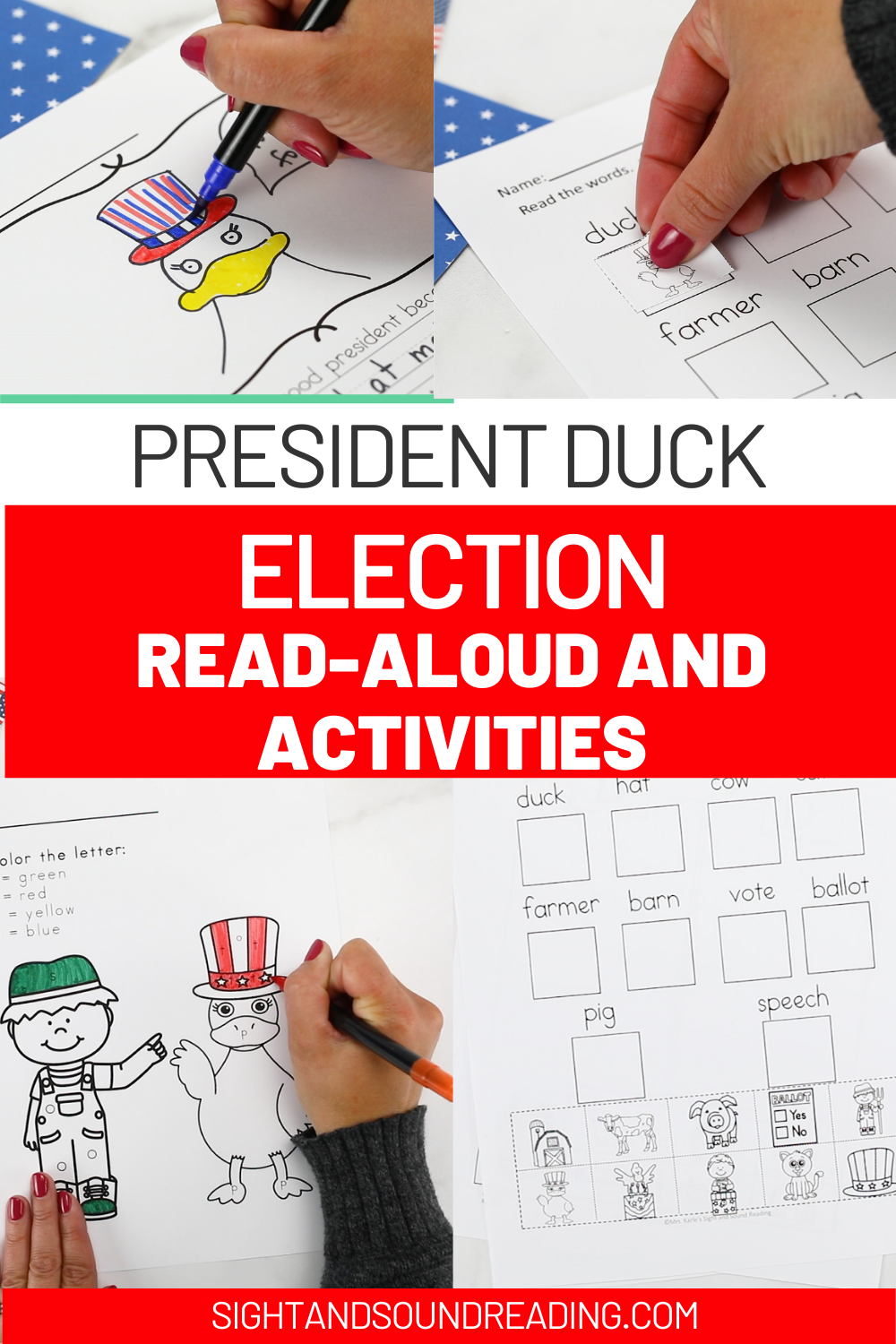 Book that goes great with this activity-->
Ideas to help Teach about the Election and the Election Process for Preschool/Kindergarten/First Grade
I thought of a few ideas for you to help you teach about the election and the election process.   Here are a few things you can do to help teach about the election to preschool/kindergarten and first grade age students.
Read Duck for President - First, Read the book Duck for President!  It is a great book to help teach the vocabulary used in an election.  It also is cute and you can build on it by having your own election in your classroom.
Have a Mock Election in your classroom

Decide on two candidates that will run for president.  You could decide on class pet -(like a fish, or a frog or a turtle?).  You could compare two popular book candidates like Pete the Cat vs. Splat the Cat,  or Brown Bear vs. the Duck in Duck for President.  You could have the teacher run for candidate against a book character...  these are just a few ideas!

Have the students make Campaign Posters - You can hang these posters around the school on bulletin boards or the room.  They can even make a campaign poster for themself, if they wish!
Compare and contrast the candidates.  Note how they are similar and how they are different.
Make Vote buttons or I Voted Buttons so that students can help show awareness and help others vote...or, to help them take place in the fun that they voted in their class election.
Have the students register to vote - Make voter registration cards or Give them Voter Registration Cards.
Create a voting area with a mock ballot:  Create an area in the room (complete with a curtain or closed area if you can to make sure that the vote is private.  Make sure you discuss with the students that votes are private.  You don't normally vote for someone because someone else is voting for them...you vote because you want to vote for them.
You can make a ballot box out of a tissue box or a shoe box.  
Count  the votes and Graph the outcome.  
Read other great books that help children learn about the election.  Book suggestions include...
More books to help teach about this activity:
My Teacher for President is super cute .  It is a great one to use if the students will vote on Teacher for President (maybe vs. a story book character).  It give cute charachteristics of what a president should be good at and why a teacher would make a good president.
Grace for President is about a girl who decides to run for president because she knows there has not been a female president.
One Vote, Two Votes is a good book for older children -it really goes very in depth into the voting process.
And... I love Splat the Cat, so -he always gets my vote!
&
Duck for President Election Activity Pack
Do you want some fun activities to help teach about the election? Duck For President is a fun book to read. This Literacy Activity pack for Kindergarten (and Preschool/First Grade) go great with the Duck for President book and will make learning about the election fun. THERE ARE EDITABLE pages within this activity pack!  In addition, the pack now includes GOOGLE SLIDES!
Included in the complete lesson plans….
Read and color the Farm object.
Color by letter Duck for President
Color by sight word Duck for President
Color the election word
Color the Sight Word –Election Edition
Vote for President drawing activity
Cut/Paste Duck for President words
Cut/Paste d Words
Color d/p words
4 writing prompts,
1 Build a sentence
Sample Ballots to use for class vote
Roll/Trace the lower case letter
Match the upper/lower case letter
Duck for President Sequencing Activity
Duck for President mini-book
Voter Registration Cards
Compare the Candidates Page
Vote/I Voted Button Templates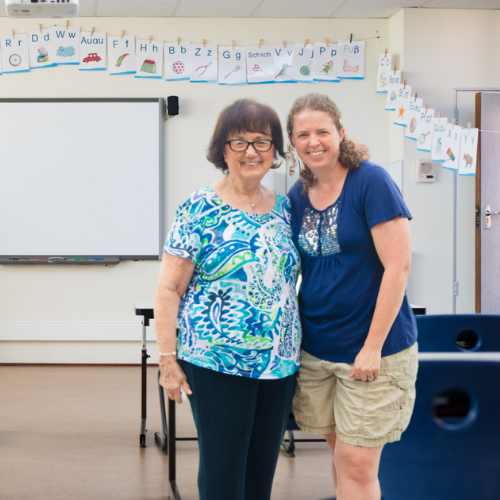 Madreen Karle is a master first grade reading teacher with over 30 years of classroom experience. She taught reading in a special needs and English as a Second Language classroom. After retiring she wrote a reading program to help others learn how to teach reading. She is a trusted educator and author of 5 books to help teach children to read and write. In addition to her books, she is a mentor for 3 websites that give reading teacher tips (Mrs. Karle's Sight and Sound Reading, Mrs. Karle's Reading Patch, and Mrs. Karle's Handwriting Patch). Through her teaching she learned that confidence was the key to learning to read. A child who is not confident at reading does not like to read and struggles to read. Mrs. Karle created "sunshine moments" to help teach children how to grow their confidence and learn to read.
Meeghan Karle Mousaw (Madreen's daughter) has her Master's in Special Education. She has 8 years experience teaching children to read online. In addition, she developed a curriculum to teach children handwriting called The Handwriting Patch. With the Handwriting Patch learning is fun because children learn to draw and learn handwriting at the same time. In 2019 The Handwriting Patch curriculum became an amazon best seller the first year it was released, helping thousands of kids learn handwriting with a unique, fun method. She is mom to 6 kids, each with differently learning abilities and struggles.
The Reading Patch was established by the creators of Mrs. Karle's Sight and Sound Reading. Together they have been featured on the NBC media outlets and Parents Magazine online. Over the last 8 years in their online platform, Madreen and Meeghan have worked tirelessly with teachers, homeschoolers and parents looking to help children learn to read to become a trusted authority in teaching children to read and advocating early literacy skills. They often partner with other educational experts to deliver the most current information to the Reading Patch community.