Did you know that October is Fire Safety month?  As the weather gets cooler in the North, people start to use their fireplaces more and so fire safety comes at a good time!  Today's Fire Safety craft is great for preschool or even Kindergarten.  It is simple, yet, you can use it to teach how to put out of a fire, or how to feel the back of a door to see if fire is behind it.  I also have listed below more fire safety activities, crafts and ideas.  You can further your fire safety unit with our Fire Safety literacy pack.
You can also find this product on Teachers pay Teachers
Fire Safety Craft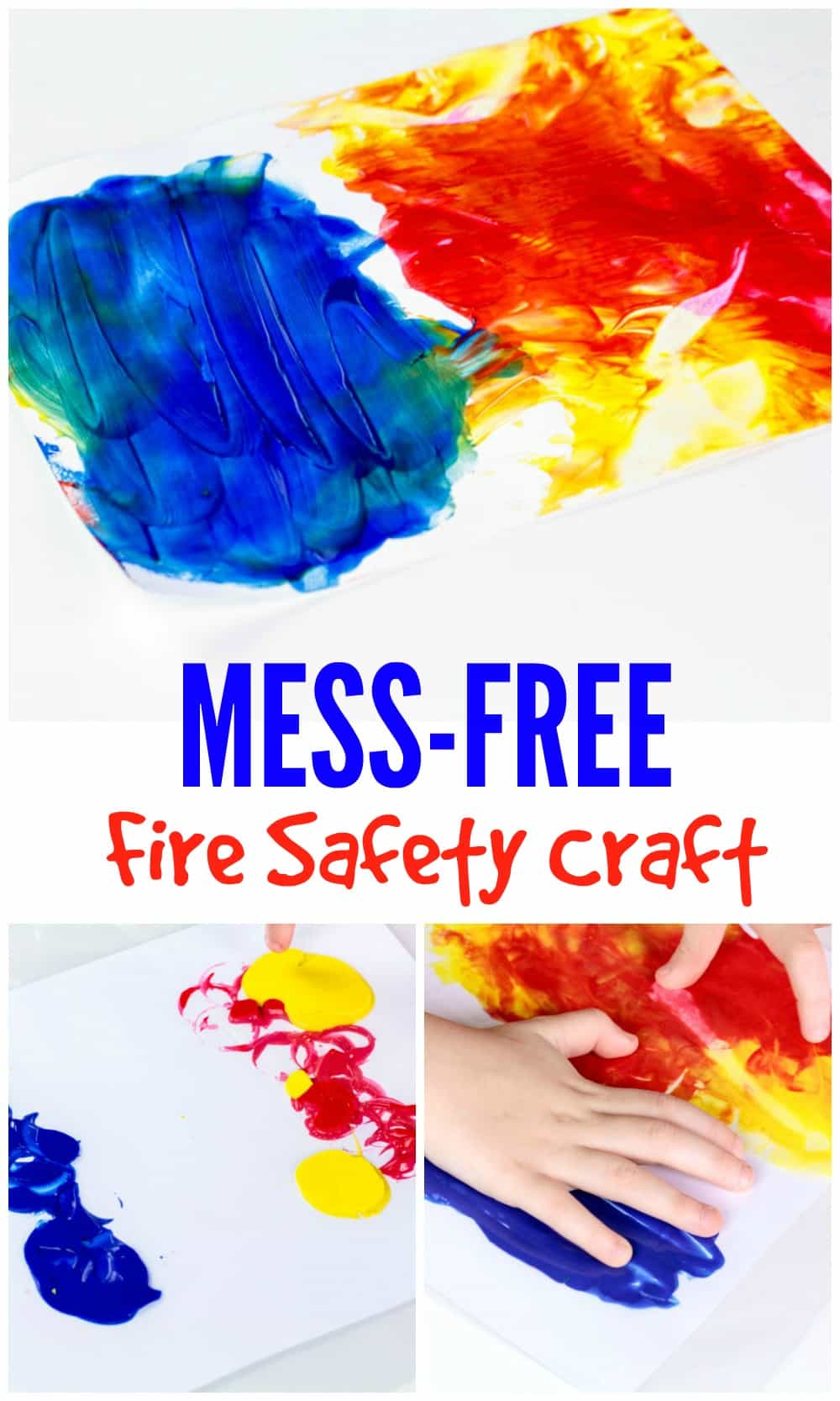 Supplies:
Zip lock bags
Blue paint
Yellow paint
Red paint
White cardstock paper
When learning about fire safety, the most important thing to teach young kids is to tell an adult and get away from the fire.
During fire safety lessons, kids will learn that water is used to put out fires. This mess-free craft is a simple way to illustrate how water is used to put out fires.
Cut your paper so that it fits inside a gallon zip lock bag.
Place a glob of red, yellow, and blue paint onto the paper inside the bag.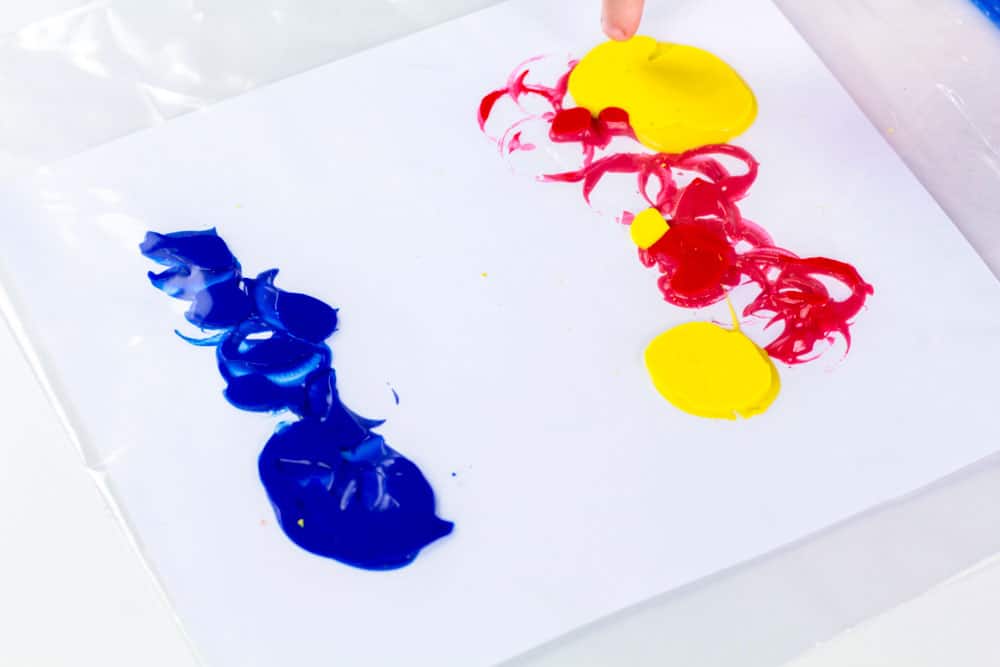 Seal the bag and hand it to your kids.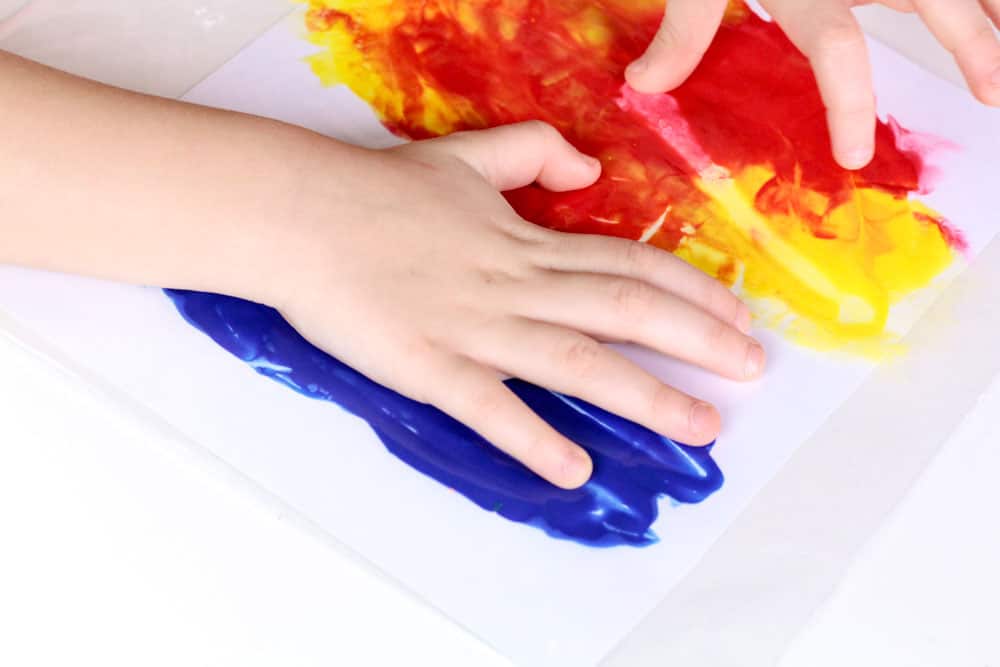 They will be able to swirl and spread the paint using their fingers without any mess! Some kids might try to put out the fire with the water, which will result in a brownish-greenish color.
Kids can also trace letters onto the paint, such as the letter "F" for fire, or "W" for water.
Another thing you can teach children is not only that water puts out fire, but also to touch a door to see if it is hot if the fire alarm is going off.  You can pretend that when you touch the red/yellow paint that it is hot (or when you touch the blue, it is cold!)
If you don't use this as a fire safety craft, you can use it to teach the primary colors.  Children can easily mix the red, yellow and blue and see how the paints change colors.
When the paintings are complete, cut the bag along the seams and remove the bag.
Let the paintings dry before giving back to the kids.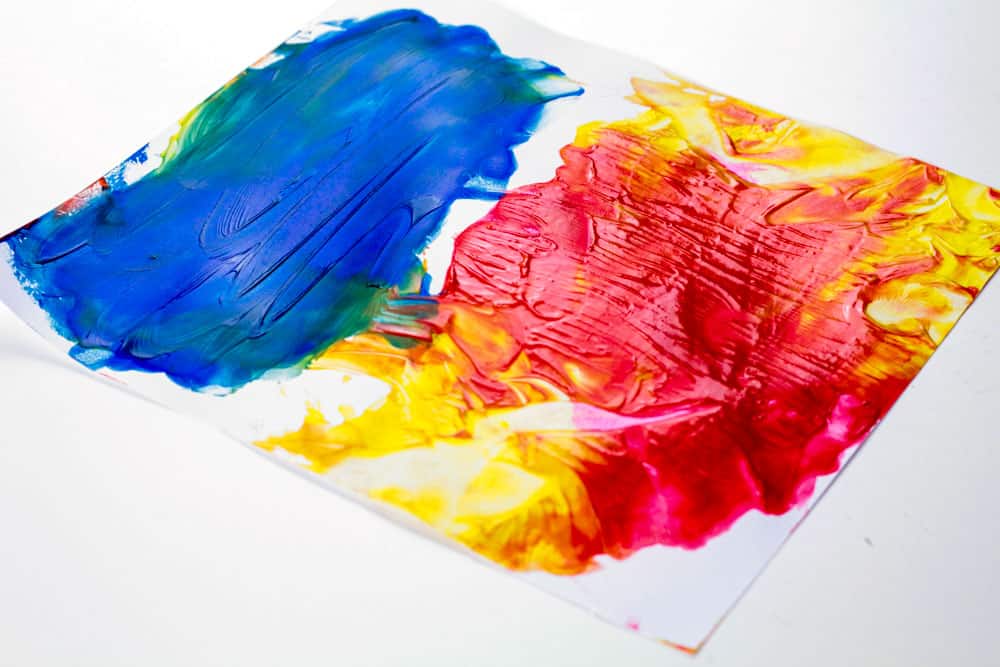 If you would like other fire safety craft ideas, here are a few more I think you will enjoy!:
Fire Safety Posters with a Lego Theme
Stop Drop and Roll to fire safety