October is National Fire Safety Month.  As we head into winter, and people turn on their heaters, it is a good idea to help teach fire safety lessons to your family and your students.  In our home we have a fire drill once a month.  I have on my calendar to test the fire alarms on the first of each month.  When I test them, the children all run down and tell me where the plan is to meet (on our play equipment in the back).  We briefly talk about fire safety for two minutes and then we move on our day.  Today I have some Fire Safety Worksheets for Kindergarten.  I have some free sample activities, and a paid fire safety lesson plan -take your pick!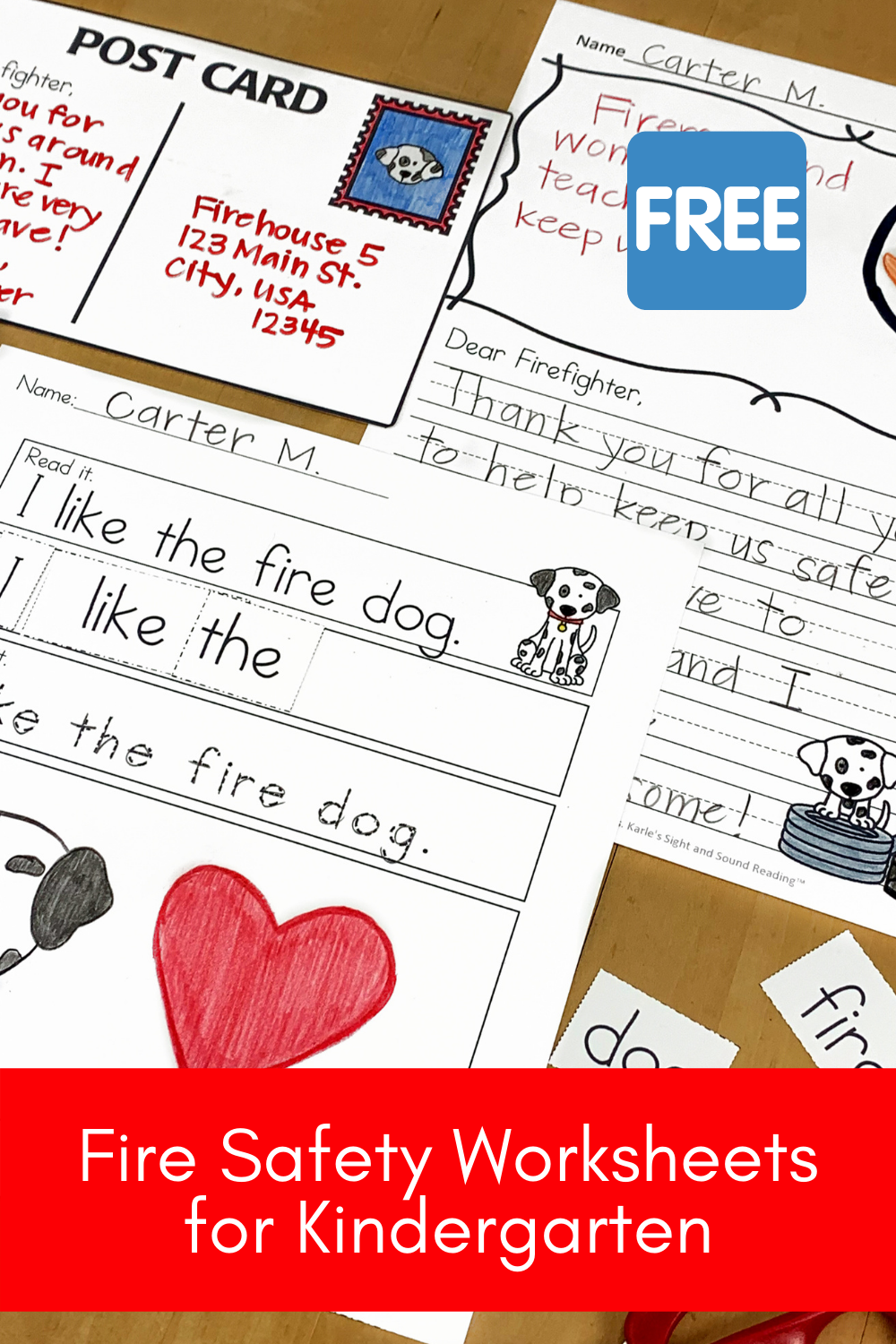 Fire Safety Worksheets for Kindergarten
Before we begin, I like to share with you some books that are good to teach about fire safety.
No Dragons for Tea: Fire Safety for Kids (and Dragons)
Stop Drop and Roll (A Book about Fire Safety)
Miss Mingo and the Fire Drill
No Dragons for Tea
-A fire safety lesson book. -While out for a walk with her mom, a little girl has the surprise of her life — she meets a real, live, fire-breathing dragon! Now this dragon is nothing to be afraid of — in fact, he's so friendly that she invites him home for tea. But their afternoon snack is suddenly interrupted when the dragon sneezes and sets the table ablaze. Luckily, the girl knows just what to do, and she teaches her new friend to be fire smart, too.
Miss Mingo and the Fire Drill-
  top! Drop! Roll! Learning the rules of fire safety is a lot more fun (and less scary) when demonstrated by a charming and diverse group of animals. Alligator, Panda, Octopus, and the others work hard to master the rules of fire safety and perform the perfect fire drill, but thinking about fire is a bit nerve-wracking, and each of them reacts differently — often with hilarious results. Sprinkled with fascinating facts about animal behavior, this second story about the characters in Miss Mingo's one-of-a-kind class is sure to appeal to readers of all stripes.
Stop Drop and Roll!
– Jessica has always been a worrier, and learning about fire safety is making her more nervous than ever. But our favorite worrywart is about to discover that knowing what to do in an emergency is the best (and only) way to extinguish her fire-safety fears!
All three of those books are great to read and discuss about fire safety.
Other things you can do to practice fire safety:
Practice Stop, Drop and Roll!

 –  

If you catch on fire, do not run!  This will make the flames grow bigger.  You need to stop, drop and roll.  You can practice this.  It is a fun kinesthetic activity.  

Practice crawling under smoke.  You cannot run through smoke…if you see smoke, you need to crawl under it so that you can breath.
Practice feeling the back of the door to see if it is hot.
Practice meeting at the meet-up location
Switch off which student/child gets to "pull the fire alarm".
Today I have  several Fire Safety Worksheets for Kindergarten for you.  A have a few free worksheets -including a thank you note to write to a firefighter!  One of the best ways to learn about fire safety is to visit a firehouse or to have a fireman visit your home or classroom.  After the visit, you can have your student write a thank you note!  Even if you don't visit a firehouse or speak with a fireman, it is nice to send a thank you note to those who help protect us.
To get your free  Fire Safety Worksheets for Kindergarten, Fill in your email address into the form below to get you free pirate map and pirate hat template.  You will be added to our mailing list (but you can follow the directions on how to unsubscribe yourself).  Enjoy!
Send me the free download now!
Check your email for your free download! Enjoy!
Then, if you want some more Fire Safety Worksheets for Kindergarten, I have some Fire Safety Worksheets for Kindergarten here and on TeachersPayTeachers.  These fire safety worksheets have…
Color by Sight Word
Color by Letter
Escape Route Planner
Write the Room
My Fire Safety Mini-book
In Case of Fire Mini-book
3 Writing Prompts
Thank a Firefighter Postcard
Upper/Lower case match
2 Build a Sentence
1 sequencing Activity
1 Cut/Paste the Letter F/Not F
1 Cut/Paste Should/Should not do
You an get a free sample of these Fire Safety Worksheets for Kindergarten above   Enjoy!
These are also found on TeachersPayTeachers
If you liked this post, you will also like…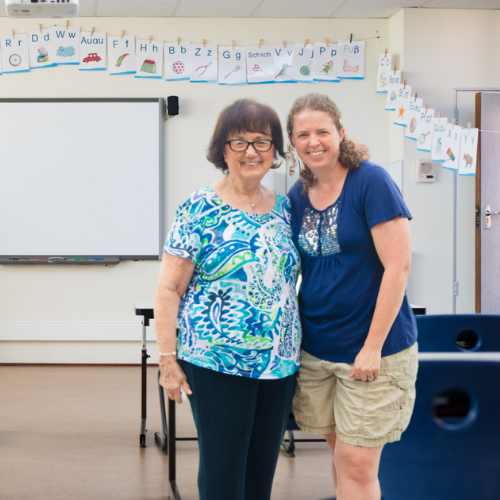 Madreen Karle is a master first grade reading teacher with over 30 years of classroom experience. She taught reading in a special needs and English as a Second Language classroom. After retiring she wrote a reading program to help others learn how to teach reading. She is a trusted educator and author of 5 books to help teach children to read and write. In addition to her books, she is a mentor for 3 websites that give reading teacher tips (Mrs. Karle's Sight and Sound Reading, Mrs. Karle's Reading Patch, and Mrs. Karle's Handwriting Patch). Through her teaching she learned that confidence was the key to learning to read. A child who is not confident at reading does not like to read and struggles to read. Mrs. Karle created "sunshine moments" to help teach children how to grow their confidence and learn to read.
Meeghan Karle Mousaw (Madreen's daughter) has her Master's in Special Education. She has 8 years experience teaching children to read online. In addition, she developed a curriculum to teach children handwriting called The Handwriting Patch. With the Handwriting Patch learning is fun because children learn to draw and learn handwriting at the same time. In 2019 The Handwriting Patch curriculum became an amazon best seller the first year it was released, helping thousands of kids learn handwriting with a unique, fun method. She is mom to 6 kids, each with differently learning abilities and struggles.
The Reading Patch was established by the creators of Mrs. Karle's Sight and Sound Reading. Together they have been featured on the NBC media outlets and Parents Magazine online. Over the last 8 years in their online platform, Madreen and Meeghan have worked tirelessly with teachers, homeschoolers and parents looking to help children learn to read to become a trusted authority in teaching children to read and advocating early literacy skills. They often partner with other educational experts to deliver the most current information to the Reading Patch community.