Free Phonics Worksheet – Apple Picking Edition
Fall is my absolute favorite season.  I love apples, pumpkins, scarecrows, falling leaves and the weather!  I could go on and on about fall.  Today I have a free Fall Apple Picking Phonics worksheet for you!  It is cut and paste activity -the students color/cut and paste the words based on their middle sound.  Then, after you have colored the apples the correct colors, you  paste them on the apple tree.  The worksheet is almost as fun as going apple picking!  If you are looking for a fantastic book about apple picking, and comparing apples, and talking about apples, take a look at Apples, Apples, Apples! -It contains lots of great fun facts about apples, including a neat little chart on which apples are best for baking, etc.  It is a great little tool for kids learning about apples.
Fall Apple Picking Phonics worksheet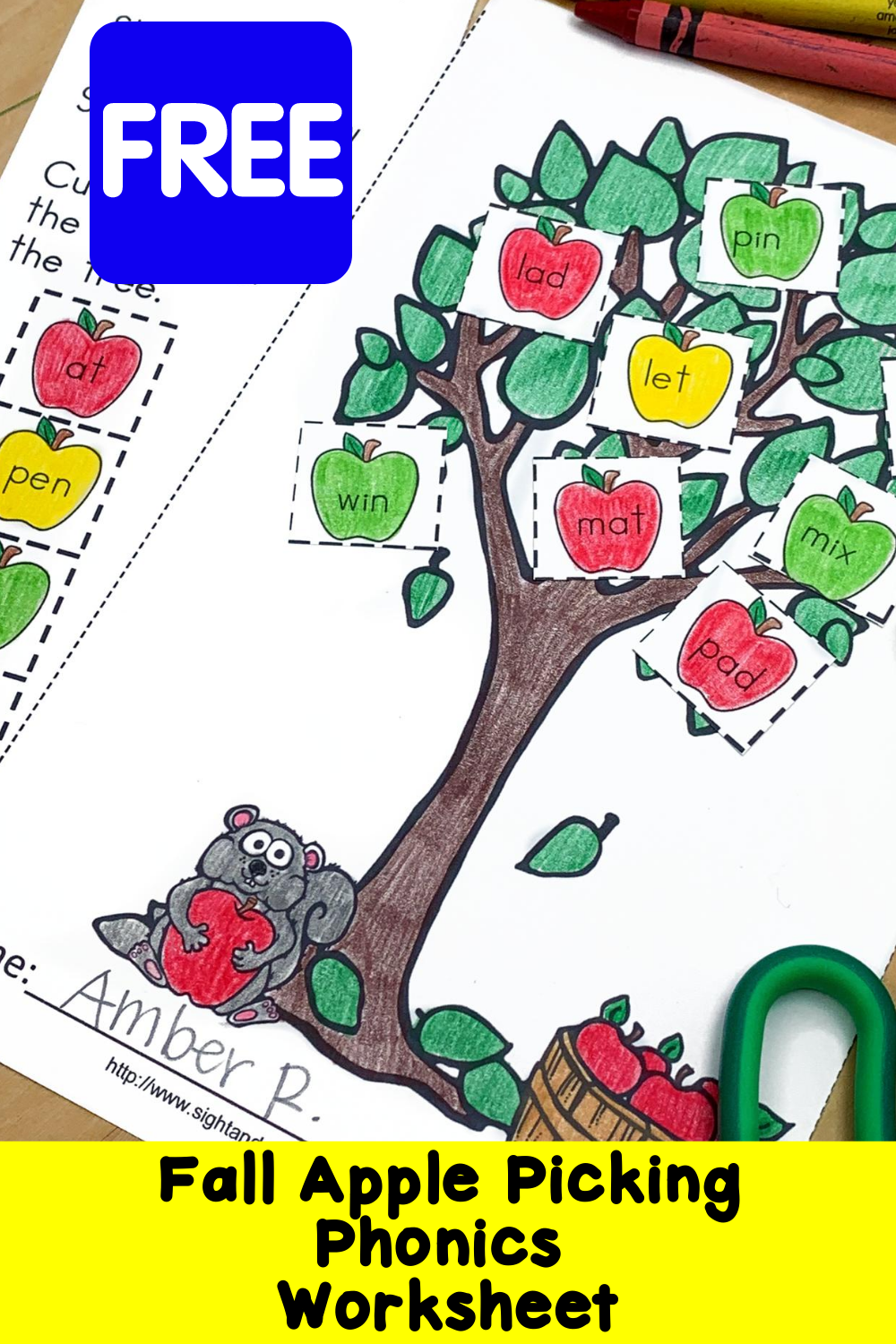 Ifyou would like a copy of this free apple picking phonics worksheet, fill out the form below and we will send it to you. You will be added to our email list where you will find out about more fun things, like freebies!  If you have any trouble with your download, email me at Mrs.[email protected] and I will make sure you get it.
Free Phonics: Apple Picking Edition
How to Grow a Confident Reader
1. Enter you email on this form to get your free download
2. Get tips to help you grow a confident new or struggling reader
When you join Mrs. Karle's Sight and Sound Reading
you will learn how to break free from patching together reading lessons
and learn how to grow a confident reader.
Want the entire fall activity pack? How about some other fall fun activities?
If you like this post, you will also like
Worksheet for Kids