Help for Struggling Readers
Many times I get emails from followers, or questions through facebook about how Sight and Sound Reading can help their child with reading.  I first ask how old their child is, as well as if they have tried other programs or if they have any insight as to how their child struggles.  While these answers are important, because I can try to connect the dots as to why their child struggles with reading, in many ways I can give a generic answer as to how to help struggling readers learn to read.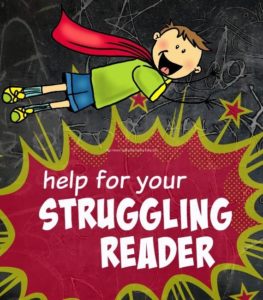 First, you will want to make sure that your child feels confident in what they are learning.  Most of the time what happens is that a child struggles learning to read and then does not feel good about learning/does not like learning because they do not feel good/confident about what they are doing.  Instead of trying to push your child ahead, first take a step back.  Try to figure out what your child knows and use that as a stepping stone.  For instance, as I explain in our post about getting started in our learn to read for free program, if your child is struggling to read, test your child and see which sight words your child knows.  Then, start the program on the video just before where your child is beginning to struggle.  So, if your child can read all the words up to and including day 10, but does not know a word on day 11, then start your child at day 10 so that he/she has confidence in reading.
Secondly, figure out whether your child is struggling with phonics/sounding out words, or whether they are having difficulty reading sight words, or whether they struggle with both phonics and sight words. Did you know that 80% of the words a child reads are sight words?  These words cannot be sounded out -they must be memorized.  If your child has not memorized these words, they are going to fail at reading 80% of the time!  If I failed at something 80% of the time, I wouldn't want to keep doing it! Additionally, sounding out words is difficult!  If children struggle with sounding out words, this would make reading very frustrating!  Once you figure out whether they struggle with sight words or they struggle with phonics, now you know where you need to help your child.   We always recommend that children start our sight word program because 80% of what a child will read are sight words.  We get the child reading confidently using these sight words, and then we introduce phonics.  This helps the child gain confidence with reading and start to like reading.  Confidence is the entire key when learning to read!
After starting the learn to read for free sight word program, you can introduce our phonics program. You can do word ladders/word families where the words are all alike/rhyme.  You can even start teaching the vowels.  Using the vowel worksheets to sound out words and sentences.
The important thing is to go slowly.  You can use Mrs. Karle a a guide in all the videos.  You can watch the videos and learn how to teach reading, or, you can have your child watch the videos and follow along with Mrs. Karle.   We have found a lot of success especially with the struggling readers because we go slowly and we repeat everything.  Slow and steady wins the race!  If you are teaching the program yourself – make sure you are going slowly, repeating everything, and building confidence.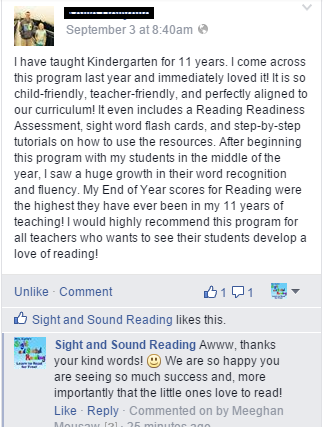 Do you want word for word instructions on how to help your child learn to read?  Join our premium membership for word for word instructions and all the materials you need to teach reading/help your struggling reader!
Teaching Reading Made Easy: A Step-by-Step Guide to Help your Child Learn to Read
Sight and Sound Reading: Daily Reading Workbook: Color Edition
Sight and Sound Reading: Daily Reading Workbook – black and white copy
&
Please feel free to ask any questions in the comments below, or contact us about your struggling reader.  We would love to help your child succeed at reading. You can contact us at [email protected]
If you like this post, you will like