Meet Melk the Christmas Monkey
Meet Melk the Christmas Monkey.    He came to our house this week to help us prepare for Christmas. I know – it is early, but, he wanted to arrive a little early so that I could introduce you to him. After I introduce you to him, he promises to be a good Monkey and at least wait until early November before we see him again. Anyway, Melk came to our home to help us prepare for Christmas and to help us learn about God.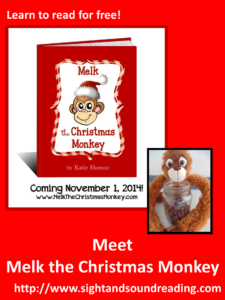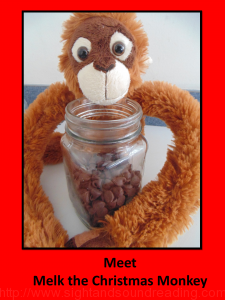 Melk the Christmas Monkey is a brand new book, brought to you by Katie Horner at Paradise Praises. The book is almost like a Teacher's Manual for how to talk to our children about God during the Christmas season. I was thrilled when I heard about the Melk the Christmas Monkey book. I immediately went to the Melk the Christmas monkey website and entered in my email to get 2 free days of Melk's book to see if this is something I would want to do with the kids. I gave the first lesson a try. The first lesson teaches to "Taste and See that God is good." This lesson is perfect for my family because my father-in-law passed away in March. The one lesson he wanted to make sure we knew was to "Taste and See that Good is good." Well…Melk the monkey gave us a great lesson for this! We caught him trying to get into a jar of chocolate chips! We talked about how Melk knows that God's word is good and sweet and loving to our souls, just like the chocolate chips are to our tummy! After Melk gave us our lesson, and we ate our chocolate, we colored a few pictures that Melk brought. The children were OVERJOYED by their new friend, Melk. One thing I did not anticipate with Melk was my first grader asked if they could touch Melk. As you may know, children are not allowed to touch the Elf on the Shelf…but, they were thrilled they could touch Melk! They gave him lots of hugs. I told them that when he got tired, he would have to sit up high to take a rest…so, he will be spending his time up high for a couple weeks until we get ready to learn more about God and we prepare for Christmas. Here are a few pictures of my children meeting Melk.  The lesson went so well, I plan on purchasing at least 2 copies -one for each of my God Children's families. Also to note, Melk practices what he preaches as well! For every sale of the Melk the Christmas Monkey book, a child in Mexico will receive a gift from Melk.  If you want to get a Melk e-book, or book all the information is available at this website.  Melk's Ebook will be $7.99 from Nov 1-8, and then will go up to $11.97 after that.   So sign up for the email list so you don't forget to by when it is on sale.  You will also have the option to get letters of Melk throughout the year – $4.99 for 12 months.  (But, if you purchase between November 1-8, you will get everything for $11.97!  
Melk will also be available through amazon ($14.97)  and Kindle ($9.99) Additionally, if you need to buy your own Melk, here are a few suggestions.  Melk does not have to be Monkey, it can be any friend of your choice.  Lastly, Paradise Praises is having a sale right now…  Spend $10 and get $125 worth of ebooks!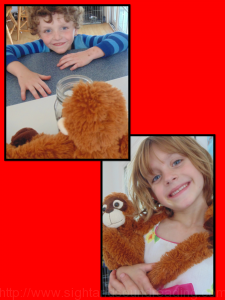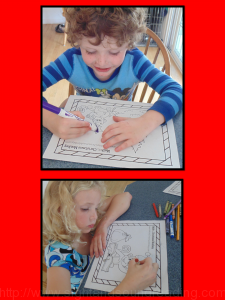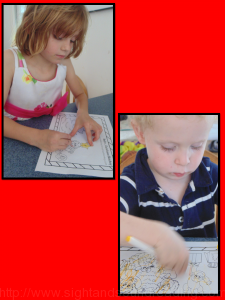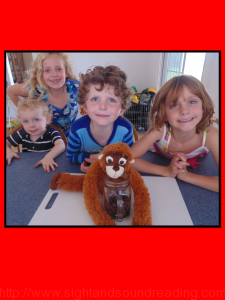 About the Creators of Melk, the Christmas Monkey: Katie and her husband Tap have been missionaries in Mexico since 2007. They homeschool their five children and in addition to their local ministry have an online bookstore and have developed a homeschool curriculum in the Spanish language. Katie is an international speaker, educator, author and blogger who loves Christmas inside and out. She often starts counting down the days until Christmas as soon as the Fourth of July is over, and breaks out the Christmas music mid-October! Melk came about as the Hornors sought a way to establish meaningful family traditions while creating fun and fond memories with their children during the Christmas season. The Hornors believe that God the Father sent Jesus Christ to earth, to live as a perfect human man, and to take our place in death as the perfect sacrifice for the atonement/payment of our sins. He was born in a manger in Bethlehem many years ago. His birth was heralded by angels and hated by Kings. The first Christmas happened when wise men came to him offering gifts to him. Our modern Christmas is a remembrance of that occurrence, of that recognition of Christ as King, but that meaning seems to have been lost or faded through the years. Melk seemed to be the perfect way to teach their young children who the God of Christmas really is, while still being Christmas-y and enjoying seasonal fun together. Two of Katie's many favorite sayings are: "Life's too short to be ordinary." and "Some people seek happiness; others create it." Katie is the author of the Amazon best-selling devotional Putting On the Spirit: Ten-Minute Devotions for Busy Moms, as well as several other ebooks, planners and the Lemonhass homeschool curriculum for Spanish Speaking families. Katie blogs about marriage, motherhood, homeschooling and ministry at ParadisePraises.com, is the voice behind BlogProPlanner.com and is the CEO of Lemonhass.com.
If you like this post, you will like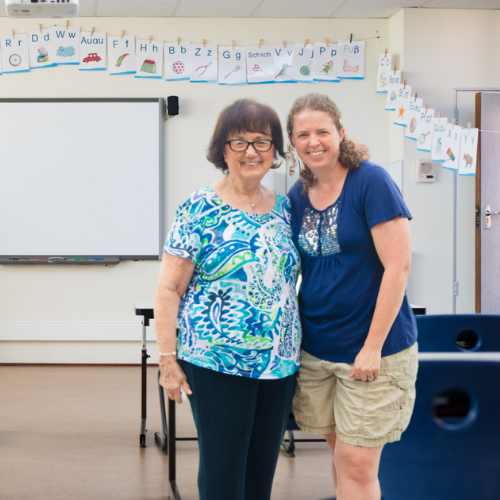 Madreen Karle is a master first grade reading teacher with over 30 years of classroom experience. She taught reading in a special needs and English as a Second Language classroom. After retiring she wrote a reading program to help others learn how to teach reading. She is a trusted educator and author of 5 books to help teach children to read and write. In addition to her books, she is a mentor for 3 websites that give reading teacher tips (Mrs. Karle's Sight and Sound Reading, Mrs. Karle's Reading Patch, and Mrs. Karle's Handwriting Patch). Through her teaching she learned that confidence was the key to learning to read. A child who is not confident at reading does not like to read and struggles to read. Mrs. Karle created "sunshine moments" to help teach children how to grow their confidence and learn to read.
Meeghan Karle Mousaw (Madreen's daughter) has her Master's in Special Education. She has 8 years experience teaching children to read online. In addition, she developed a curriculum to teach children handwriting called The Handwriting Patch. With the Handwriting Patch learning is fun because children learn to draw and learn handwriting at the same time. In 2019 The Handwriting Patch curriculum became an amazon best seller the first year it was released, helping thousands of kids learn handwriting with a unique, fun method. She is mom to 6 kids, each with differently learning abilities and struggles.
The Reading Patch was established by the creators of Mrs. Karle's Sight and Sound Reading. Together they have been featured on the NBC media outlets and Parents Magazine online. Over the last 8 years in their online platform, Madreen and Meeghan have worked tirelessly with teachers, homeschoolers and parents looking to help children learn to read to become a trusted authority in teaching children to read and advocating early literacy skills. They often partner with other educational experts to deliver the most current information to the Reading Patch community.