Christ is the reason for the Christmas season.  Today I have some cute Nativity Stick Puppets you can easily make as a craft to help little people celebrate Christmas.  I hope you enjoy!
As usual, I will also share some books related with nativity for you to read together:
The Nativity
The Christmas Story
Christmas in the Manger
The Christmas Story for Children
My Nativity ABCs
This Is the Stable
A Birthday Party for Jesus
The Birth of Jesus: A Christmas Pop-Up Book
Nativity Stick Puppets
Supplies needed:
peel and stick felt nativity stickers (found at Hobby Lobby or most craft stores where scrapbooking materials are sold)
craft glue or hot glue/glue gun
glass jar
ribbon or yarn for embellishment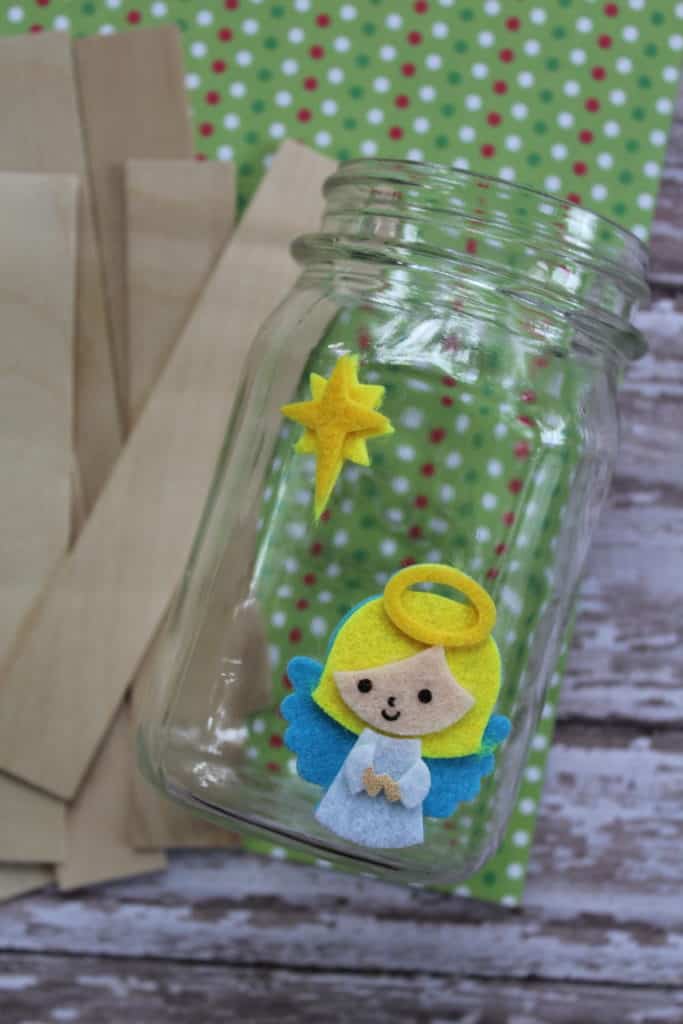 Directions:
Peel and stick the felt stickers on the tips of the wood craft sticks.

DO NOT add glue yet. This way you can see exactly how you wish to place the stickers on the sticks.
Once you have decided, add a dab of glue to the back of each felt sticker and press to the tip of the wood stick. Hold the sticker in place until it is secure. Set aside to dry.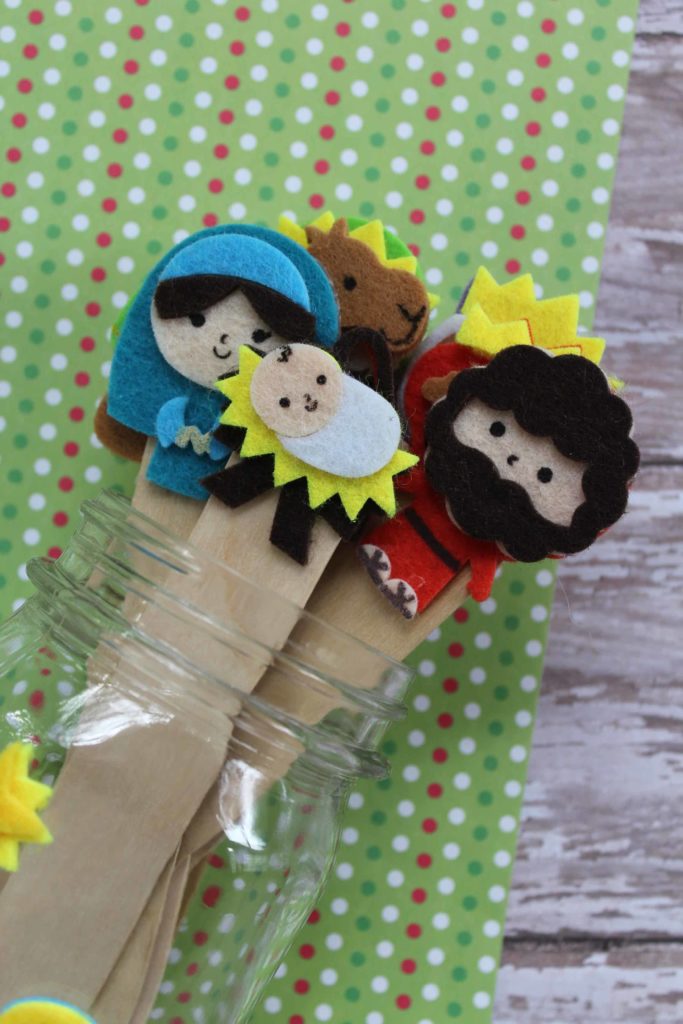 Tie some ribbon around the mouth of a jar. Place the stick puppets inside of the jar, sticker side up.

You can now use the nativity stick puppets along with the mini poem below!
The Story of the Nativity
Play Mary and Joseph huddled in the stable tight,
Under the star of the angel which shined so bright.
Where Jesus was born, so tiny and sweet,
While animals snuggled softly at his feet.
The angels told the wise men that a king had been born,
So they went in search of the king to adorn.
They found him wrapped in swaddling clothes,
And placed precious gifts down near his toes.
The angels sang, the stars shone bright,
On this most holy Christmas night.
If you liked this post you will also like: