Pete Cat Thanksgiving Activity
I am so excited to bring you this Pete the Cat Thanksgiving Activity.  I know many of you enjoy reading Pete the Cat in the classroom or at home.  This Pete the Cat Thanksgiving Activity was inspired by the Pete the Cat books, specially Pete the Cat First Thanksgiving.   This is not an official Pete the Cat -just a Pete the Cat craft that I made to go along to supplement learning using the official Pete the Cat books.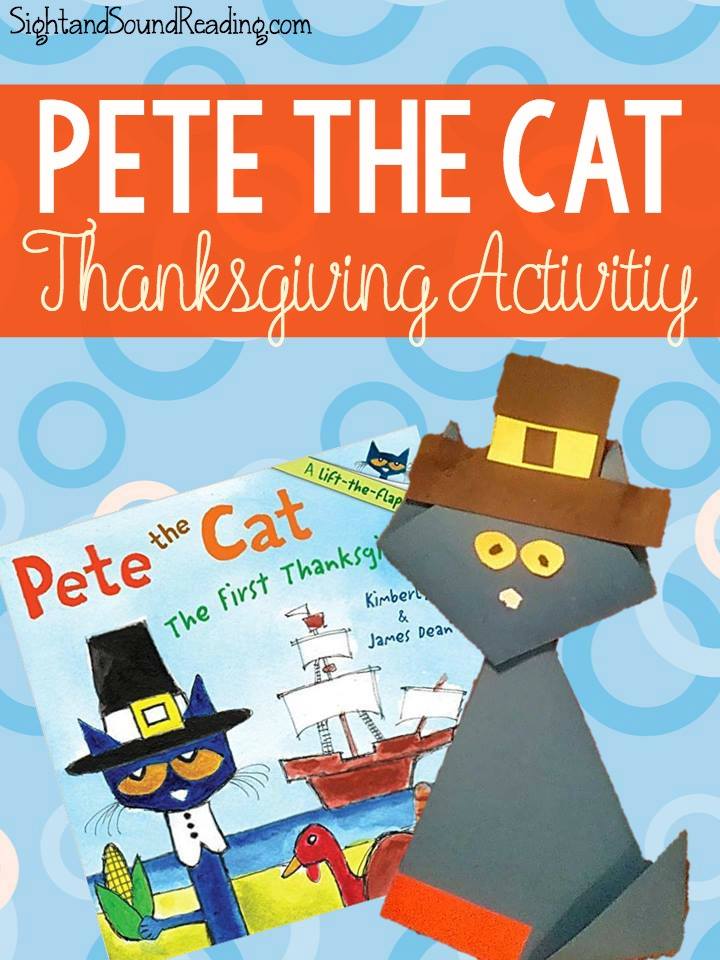 Book that goes great with this activity-->
I know my kids love reading Pete the Cat too.  They were super excited when they came home to see my little art project for them.  Today we will be reading the book Pete the Cat The First Thanksgiving
and then doing a craft/activity.  Pete the Cat The First Thanksgiving
tells the story of the first Thanksgiving with Pete the Cat being one of the characters in a play.  This Pete the Cat Thanksgiving Activity will work great at home or in school for teaching the details about the first Thanksgiving.  It has Pilgrims coming over on the Mayflower, meeting the Native Americans, learning from the Native Americans and then having a first Thanksgiving together.  Pete the Cat The First Thanksgiving is a cute lift the flap book perfect for preschool, kindergarten or even first grade.
Pete Cat Thanksgiving Activity
First I got together all the supplies.  For Pete the Cat, you need to square pieces of blue paper.  You could use regular paper, card stock, origami paper
-just make sure it is cut to be a square.  We used scrapbook paper - (that I cut).  I also had other things cut out for my children so that they could paste or tape things later.  I had red strips of paper for the shoes, yellow rectangles for the hat and eyes (they had to cut out the eyes from the rectangle), I also already had cut out black hats for them - although they could have done that for themselves.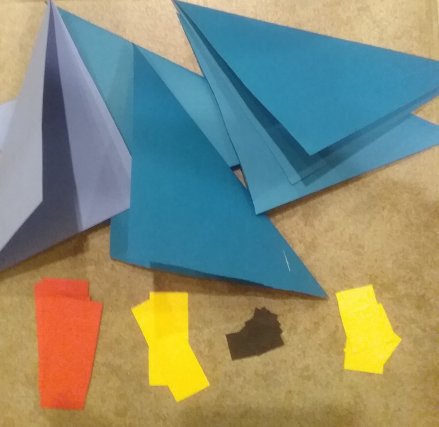 After have the supplies, we started making Pete the Cat!  I got directions from this website.  As you will see, the directions are super simple.  If I can do the origami, it is simple.  (My kindergartner was able to follow along with my directions, though -so, you know it is easy!)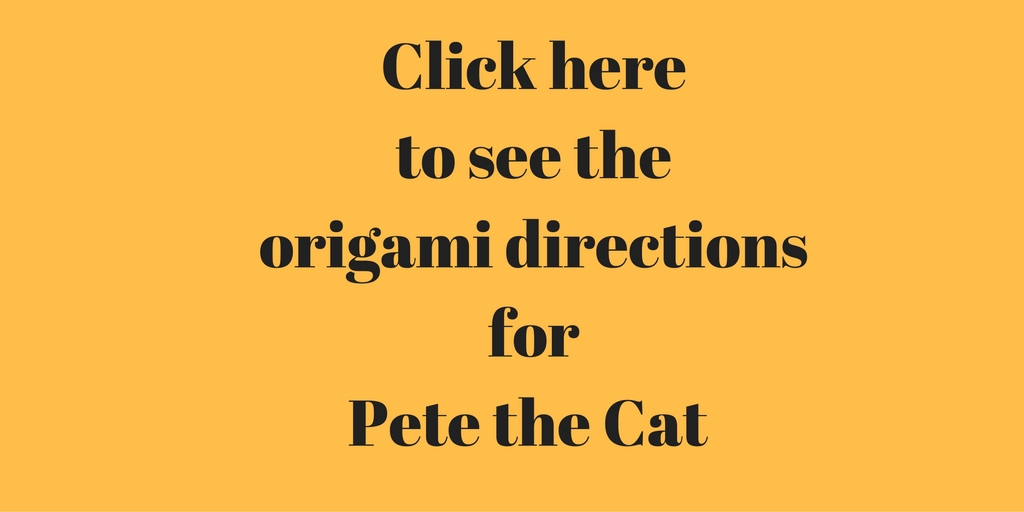 Once we folded Pete the Cat, we started to accessorize -adding shoes, hat, eyes and nose.  We glued or taped everything in place.  I did tape the back of ours.  The scrapbook paper we used was thick and it made it easier to keep things together.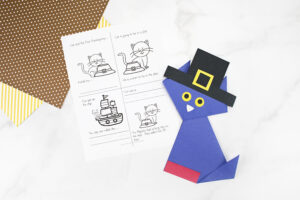 Thanksgiving Cat Activity Pack
These activities go well with Pete the Cat's Thanksgiving book! This is a fun Thanksgiving Cat Literacy fun activity pack for preschool/Kindergarten/First grade! There is also a fun and EASY origami craft that you can accessorize to look like a little pilgrim! These worksheets and activities include...
15 EDITABLE activities (color by letter/sight word, writing prompts, etc)
Easy Pilgrim Cat craft
Make a Cat cut/paste
Make a Turkey cut/paste
Make a Pilgrim (2) cut/paste
Read and color the Thanksgiving object.
Connect the Dots Turkey
Do the turkey maze
Cut out a turkey cutting skills
Color by letter Thanksgiving
Color by sight word Thanksgiving
Color by letter Thanksgiving Cat
Color by sight word Thanksgiving Cat
Thanksgiving Cat Thanksgiving Minibook
Word Wall Words/(for minibook)
Cut/Paste Thanksgiving words
Cut/Paste C Words
Color b/p words
Color at/in words,
4 writing prompts,
1 Build a sentence
(And a few more fun activities)