Printable Grandparents Day Cards
Today I wanted to talk Grandparent's Day.  Penguin Young Readers sent me this adorable book, Llama Llama, Gram and Grandpa
to read and review.  And so  I wanted to introduce you to this cute book and I made some Printable Grandparents Day Cards for you.


Llama Llama, Gram and Grandpa is an adorable book in which little Llama goes to visit his Grandparents for a sleepover.  Along the way, though, he realizes that he forgot his stuffed animal friend at home.  As bed time approaches, Llama's anxiety of not having his stuffed animal friend grows.  Have no fear, though because Grandpa Llama comes to the rescue.  All of the books in the Llama Llama series are adorable and this book is no different!  I think as a parent (or just as a person!), we all know of a time when Grandma and Grandpa come to the rescue and make everything all better.  Llama Llama, Gram and Grandpa is a perfect book to read during a Grandparent's Day lesson or to give as a gift to a Grandparent.  The love of a grandparent is universal and it is really cute to see how Grandpa Llama sacrifices his stuffed animal lovey so that little llama will feel more comfy sleeping overnight at their house.
Printable Grandparents Day Cards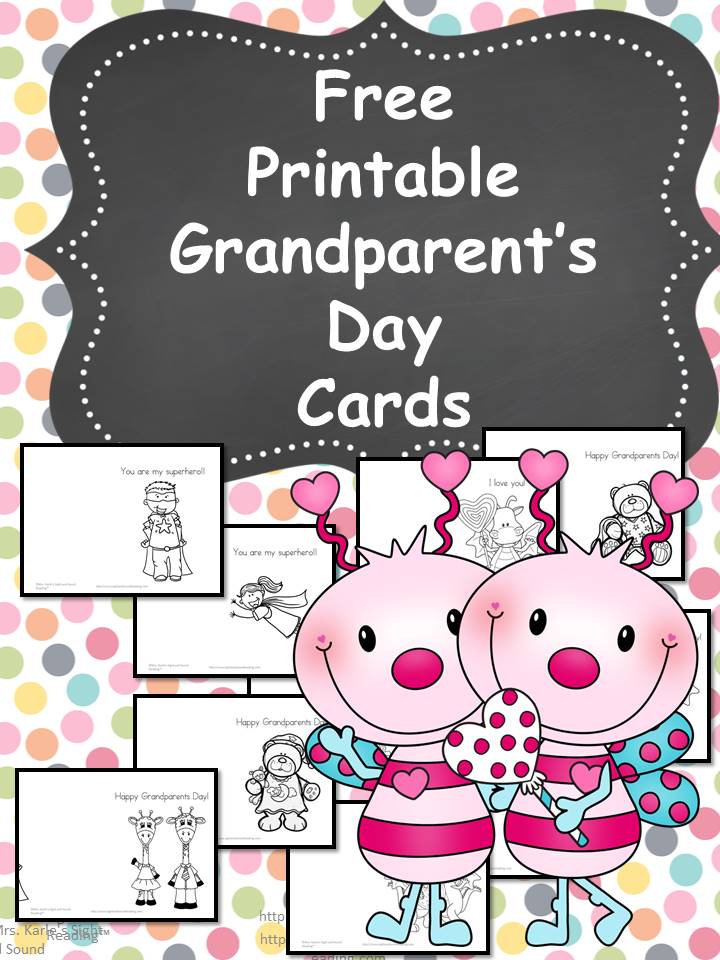 To go along with the reading of the book, I made some free Printable Grandparents Day Cards.  I hope the grandparents in your life enjoy the cards from the little ones!  To get your Printable Grandparents Day Cards, enter in your information into the form below. You will be added to our email list where you will find out about more fun things. If you have any issues with the download, email me: [email protected]
How to Grow a Confident Reader
Printable Grandparents Day Cards
1. Enter you email on this form to get your free download
2. Get tips to help you grow a confident new or struggling reader
When you join Mrs. Karle's Sight and Sound Reading
you will learn how to break free from patching together reading lessons
and learn how to grow a confident reader.
If you like this post, you will also like
Worksheet for Kids