Printable Road Trip Games
Well, summer is officially here and road trips are likely upon us.  If you have arrived here,  you are likely seeking printable road trip games.  Well, you have come to the right place!  With five kids, it can be difficult to keep everyone entertained and happy during a road trip.  There are some things I have learned, though, along the way that at least help with our family road trips.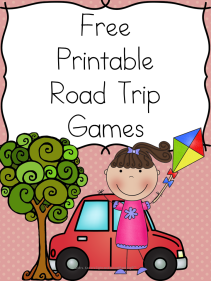 We do put up a video player.  That helps, but of course we don't do that the entire time.  I like to have some screen free time too.    You have to experience a road trip the old fashioned way.  Also, I think it is important to look at the scenery.    Why drive across the land and not enjoy the world around you?
We also play the game Are we there yet chat ring  I love these activities.  They are great for car, plane, bus, train -however you travel.  They require few supplies, or what supplies they do require, you already have.  (A few of them require the "sick bag" from the airplane – you use it for fun, of course, not to get sick!)  They come on a "key ring" -so, we actually keep this ring in our car and whenever we are out and about it, it is easy to come up with an idea or way to entertain the kids.
On the same theme, we also keep the game Let's Chat Game in the car.  (We have one in the car and one we keep at home!)  These are great conversation starters, for the car, the dinner table, or out a restaurant.  If you could be anyone from history, who would you be?
I love to bring along a magnetic drawing board
   Printable road trip games are great but, but I actually prefer having a magnetic drawing board because then you don't have the paper floating around in the car.  Some paper is okay, of course, just not too much of it.  (I made the printable road trip games 10 pages long -just long enough -and you can write on both sides of the paper!)
Anyway, I also always make some printable road trip games.  These are great for the older kids.  They can read and write and play these printable road trip games with each other.  So, without too much ado, here is the info about these printable road trip games!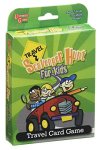 Travel Scavenger Hunt Card Game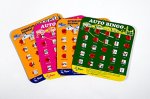 Regal Games Original Travel Bingo 4 Packs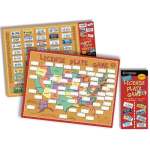 License Plate Game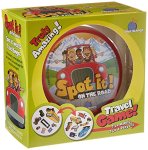 Spot It! on the Road

Printable Road Trip Games
There are 22 pages in all in your free printable road trip games.  There are a few games having to do with a United States Map (name the states, name the capitals, color in the state when you have found the license plate).  There are a few games to play where you make words out of different letters.  There are a few brainstorming games and there are a few tic tac toe and hangman games.  There are some color by sight word/color by letter pages, and there are some decode the code pages.
To get a copy of your free printable road trip games, enter in your information below and you will be added to our game mailing list.  You will find out more information about [eafl id=7537 name="SimplyFun" text="SimplyFun"]. (We send out a newsletter once/month about board games or printable games)
Printable Road Trip Games
How to Grow a Confident Reader
1. Enter you email on this form to get your free download
2. Get tips to help you grow a confident new or struggling reader
When you join Mrs. Karle's Sight and Sound Reading
you will learn how to break free from patching together reading lessons
and learn how to grow a confident reader.
Check out these other great Road trip ideas!
Road Trip Activities from 3 Boys and a Dog
How To Stay Busy On An RV from Crafty Mama in ME
Road Trip Games for Kids from Look! We're Learning!
Best Children Audio Books for Road Trips from The Jenny Evolution
Alphabet Travel Tic Tac Toe from Letters of Literacy
Kids Road Trip Scavenger Hunt Game from Schooling a Monkey
How To Turn Family Travel Into Learning Experiences from iGameMom
Are We There Yet? Maps For Kids from Books and Giggles
5 Fun Things To Do On A Road Trip from The Usual Mayhem
Outdoor Breaks for Road Trips from FrogMom
Best Family Road Trip Music from Bambini Travel
Road Trip Notebooking Pages from Year Round Homeschooling
Travel Journal from Embark on the Journey
Printable Road Trip Games from Mrs. Karle's Sight and Sound Reading
Road Trip Activities from Tales of Education at Home
Car Scavenger Hunt from Planet Smarty Pants
If you liked this post, you will also like: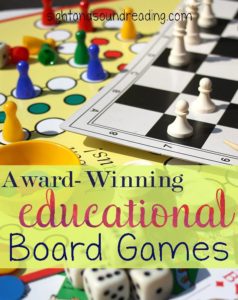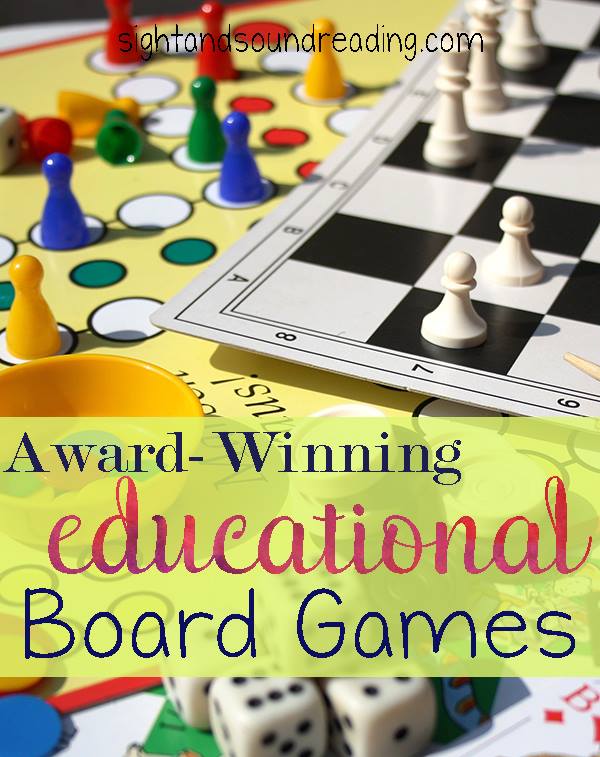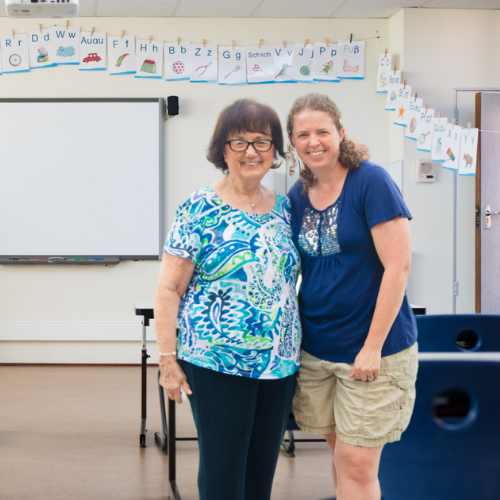 Madreen Karle is a master first grade reading teacher with over 30 years of classroom experience. She taught reading in a special needs and English as a Second Language classroom. After retiring she wrote a reading program to help others learn how to teach reading. She is a trusted educator and author of 5 books to help teach children to read and write. In addition to her books, she is a mentor for 3 websites that give reading teacher tips (Mrs. Karle's Sight and Sound Reading, Mrs. Karle's Reading Patch, and Mrs. Karle's Handwriting Patch). Through her teaching she learned that confidence was the key to learning to read. A child who is not confident at reading does not like to read and struggles to read. Mrs. Karle created "sunshine moments" to help teach children how to grow their confidence and learn to read.
Meeghan Karle Mousaw (Madreen's daughter) has her Master's in Special Education. She has 8 years experience teaching children to read online. In addition, she developed a curriculum to teach children handwriting called The Handwriting Patch. With the Handwriting Patch learning is fun because children learn to draw and learn handwriting at the same time. In 2019 The Handwriting Patch curriculum became an amazon best seller the first year it was released, helping thousands of kids learn handwriting with a unique, fun method. She is mom to 6 kids, each with differently learning abilities and struggles.
The Reading Patch was established by the creators of Mrs. Karle's Sight and Sound Reading. Together they have been featured on the NBC media outlets and Parents Magazine online. Over the last 8 years in their online platform, Madreen and Meeghan have worked tirelessly with teachers, homeschoolers and parents looking to help children learn to read to become a trusted authority in teaching children to read and advocating early literacy skills. They often partner with other educational experts to deliver the most current information to the Reading Patch community.