Sight Words or Phonics? How to Teach Reading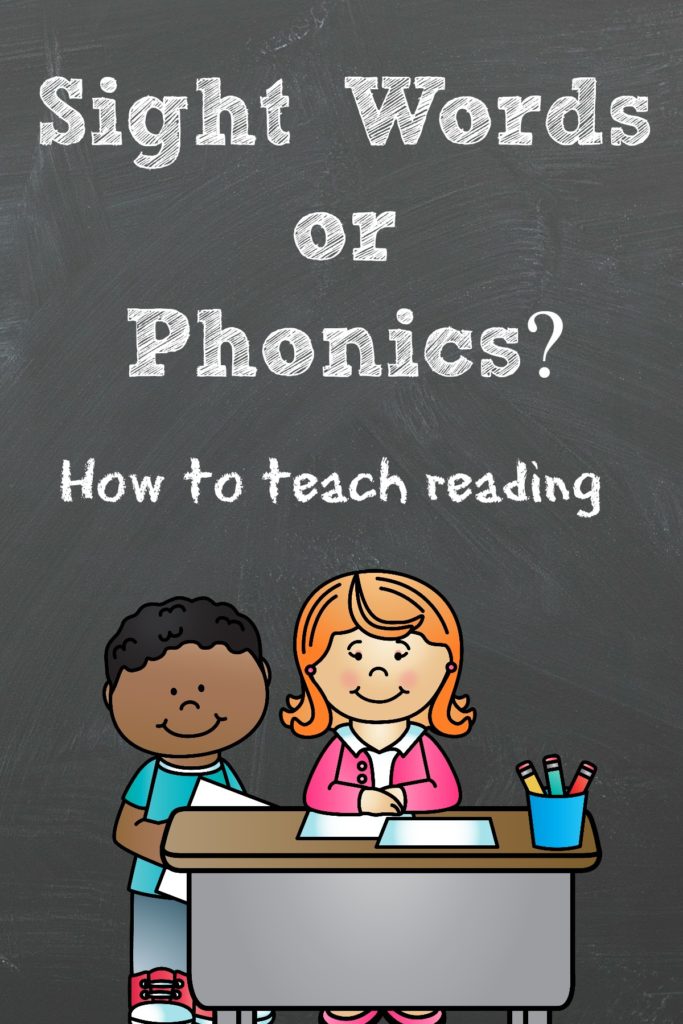 Plain and simple, you need both -but, that wouldn't make for much of an opinion if I left things that way. In fact I think it does go deeper than a simple answer. In my opinion, it is best to start teaching using the sight words with a smaller emphasis on phonics. Especially if you have a struggling reader. Most of the trouble that I see and hear from parents is that their child struggles sounding out words/using phonics. Of course every situation is unique, and I am always happy to answer questions BUT, here is my reasoning.
Seventy to seventy five percent of what a child reads are sight words. (For early readers, sight words can account for up to 90% of what a child reads!) These words cannot be sounded out, they must be memorized. For example, take the sight word "good", or "one". If a child saw these words they would become very frustrated when trying to sound out these words. These words are not phonetic: they cannot be sounded out. Seventy five percent of what a child reads are sight words. If a child does not memorize and know these sight words fluently, they will fail at reading seventy five percent of the time! A child who fails at reading these words, or fails at phonetically reading words, becomes frustrated with reading and begins to dislike reading. If you failed at doing something 80% of the time, you would not want to do it any more. For this reason, many students just give up when learning to read.
At Sight and Sound Reading we want to emphasize the importance of making sure your beginning reader has confidence. A confident reader loves to read! SO, if you want to have a student who loves to read, you need to build reading confidence. If you have a struggling reader, we suggest giving our 25 Days to Reading Success a try!. In this program the students learn sight words, to help them learn to read. The students learn these words in context so that they can see that reading has meaning. This helps build their comprehension skills, and gets them excited about learning. Each day the students learn new words and before they know it, they are reading an entire page of words that they know! We always like to focus on what the student knows, instead of getting the students frustrated by what they do not know. We weave phonics into the lesson and then intensively introduce phonics around day 15. Before you know it, students are reading both phonetically and sight words easily. With our 25 Days to Reading Success program, a child will read at a 1st grade level in 25 days. All you need is 15 minutes a day for 25 days to have a confident reader who loves to read!
There is no question, you need to learn phonics in order to learn to read, BUT, I truly believe it is so important to gain confidence with sight words before jumping into sounding out words with phonics. With our 25 Days to Reading Success program we teach both sight words and phonics FROM DAY 1 – but we help children gain confidence by emphasizing sight words while the children learn the letter sounds.
Some students do wonderful learning phonics first. Those same students do wonderful learning sight words too. For children that struggle, try our learn to read program Start the program at a place where your child knows all the words. You want your child to be confident in what they are reading. This may mean starting the program from the beginning. When learning to read, confidence is key to reading success!
Want to know a fun tip to help teach your child how to hold a pencil?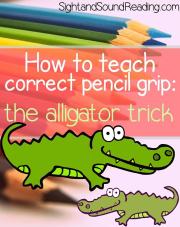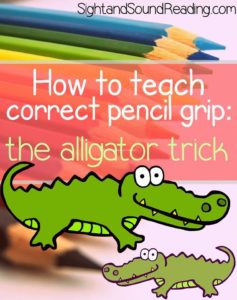 If you like this post, you might like: