Summer Sports Alphabet Book
It is time for the Summer games again!  I love watching all of the competition, drama and pagentry.  Today I have a Free Summer Sports Alphabet Book for you.  These Summer Sports coloring pages -that go along with the worldwide sports competition that happens every several years also will help reinforce handwriting skills because with each letter the child can color the letter and then write the upper case and lower case letters.
Before we begin, here are are a few fun books to help children learn about the Summer Olympics:
G is for Gold Medal: An Olympics Alphabet (Sports Alphabet)
What Are the Summer Olympics? (What Was?)
PLEASE NOTE:  These are not official Olympic Games coloring pages.  These are just coloring pages Sports on them to help children learn about the different summer sports that happen during the Summer Games!   At the same time, they also learn the alphabet and the sounds that the letters of the alphabet make.  In addition!  Students learn cutting and coloring fine motor skills!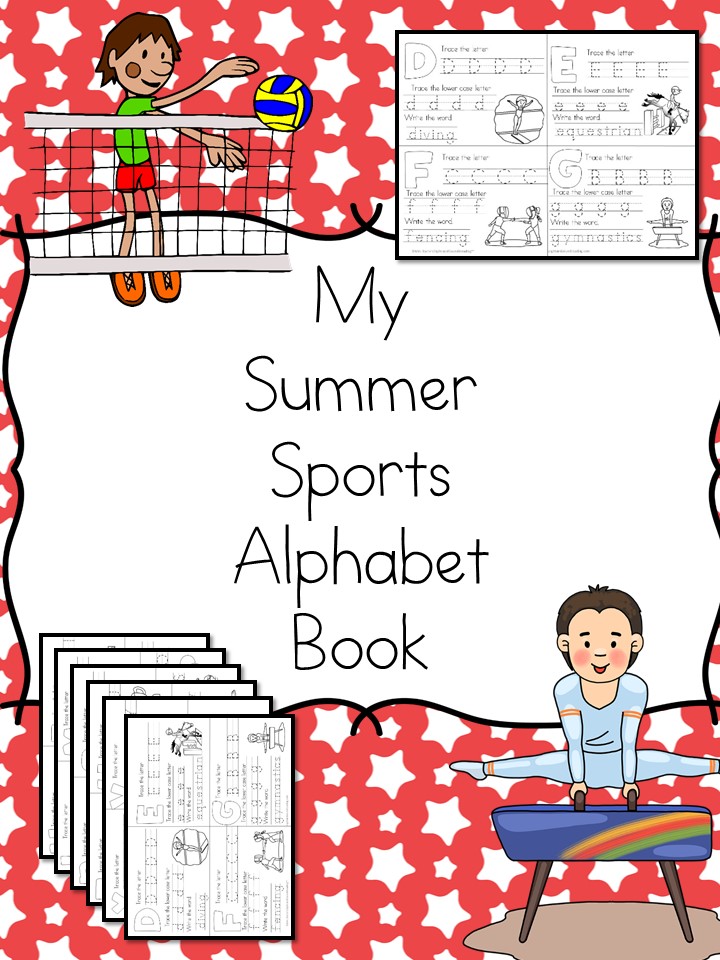 Students can cut along the dotted lines of the book and make a cute 27 page book (title +26 letters of the alphabet) with words like A for Archery and V for Volleyball.  Here is an example of what your alphabet book looks like.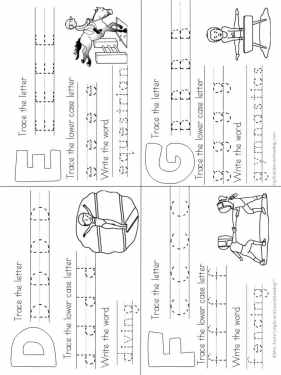 To get your free Summer Sports Alphabet Book, enter your email into the form below. You will be added to our email list. You can unsubscribe by following the directions in the email with your freebie – (or by clicking on the unsubscribe link in any email you get from us).  If you have any trouble with your freebie, please email me at [email protected] -I am happy to help. Thanks!
How to Grow a Confident Reader
Summer Sports Coloring Book
1. Enter you email on this form to get your free download
2. Get tips to help you grow a confident new or struggling reader
When you join Mrs. Karle's Sight and Sound Reading
you will learn how to break free from patching together reading lessons
and learn how to grow a confident reader.