Summer Reading Log: Color by Book
It's summer! I am so excited to bring you this Summer Reading Log!  It is a Color by Book sheet!  What does that mean?  It means that when you read a Dr. Seuss book, you get to color in the part of the picture that says "Read a Dr. Seuss book".  I LOVE IT!  It is so important to keep little readers reading during the summer.  I hope your little readers enjoy this!  Before we get the freebie,  I want to talk to you about Amazon Prime.  We love Amazon Prime.  Not only do you get 2 day free shipping on every order you purchase from amazon all year round, but you also get access to amazon video AND you can borrow books from the Kindle Lending Library.   We use Amazon Prime ALL.THE.TIME.   Shhhhh…. (I have a confession to make….I may or may not have started grocery shopping through amazon too….  They ship everything for free, so why drag 6 kids to the store!)  Anyway, here is the info about Amazon Prime AND, below that are our favorite beginning reader books.  Enjoy!
The Big Green Book of Beginner Books (Beginner Books(R))
The Big Book of Berenstain Bears Beginner Books (Beginner Books(R))
The Big Purple Book of Beginner Books (Beginner Books(R))
The Big Red Book of Beginner Books (Beginner Books(R))
The Big Orange Book of Beginner Books (Beginner Books(R))
My Big Book of Beginner Books About Me (Beginner Books(R))
Summer Reading Log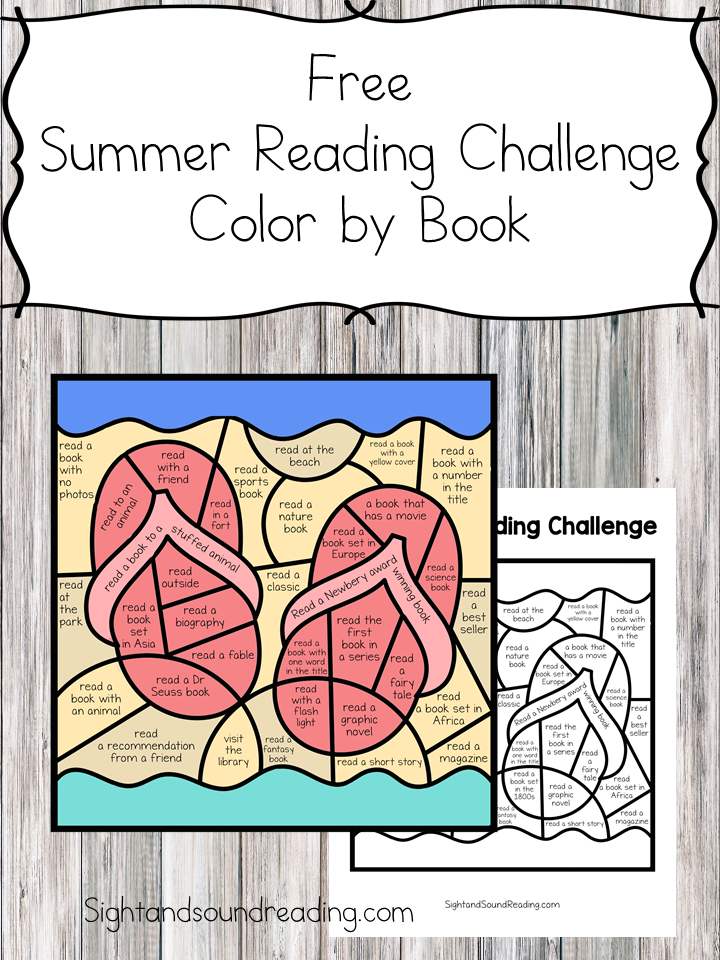 Now for your Summer Reading Log.  You can buy some new books on amazon, or hunt down books at your local library but, I think your beginning reader will love to fill in these flip-flops after reading all their books!
Summer Reading Log: Color by Book
How to Grow a Confident Reader
When you join Mrs. Karle's Sight and Sound Reading
you will learn how to break free from patching together reading lessons
and learn how to grow a confident reader.
1. Enter you email on this form to get your free download
2. Get tips to help you grow a confident new or struggling reader
To get your free summer reading log enter your name and email into the form below. You will be added to our mailing list where you will find out about more fun things.  If you have any issues with your download, please email me at [email protected] and I will help you!  Enjoy!
You will also love:
Magic Trick to Encourage Reading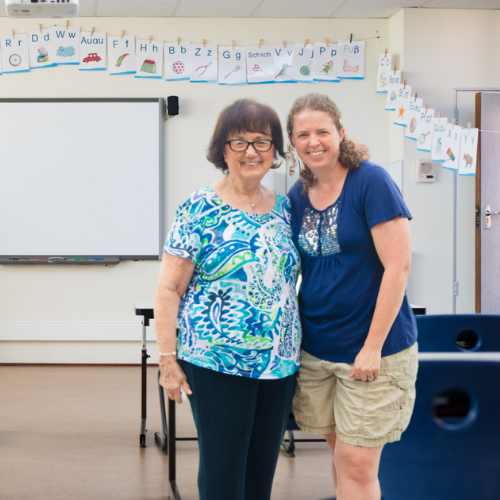 Madreen Karle is a master first grade reading teacher with over 30 years of classroom experience. She taught reading in a special needs and English as a Second Language classroom. After retiring she wrote a reading program to help others learn how to teach reading. She is a trusted educator and author of 5 books to help teach children to read and write. In addition to her books, she is a mentor for 3 websites that give reading teacher tips (Mrs. Karle's Sight and Sound Reading, Mrs. Karle's Reading Patch, and Mrs. Karle's Handwriting Patch). Through her teaching she learned that confidence was the key to learning to read. A child who is not confident at reading does not like to read and struggles to read. Mrs. Karle created "sunshine moments" to help teach children how to grow their confidence and learn to read.
Meeghan Karle Mousaw (Madreen's daughter) has her Master's in Special Education. She has 8 years experience teaching children to read online. In addition, she developed a curriculum to teach children handwriting called The Handwriting Patch. With the Handwriting Patch learning is fun because children learn to draw and learn handwriting at the same time. In 2019 The Handwriting Patch curriculum became an amazon best seller the first year it was released, helping thousands of kids learn handwriting with a unique, fun method. She is mom to 6 kids, each with differently learning abilities and struggles.
The Reading Patch was established by the creators of Mrs. Karle's Sight and Sound Reading. Together they have been featured on the NBC media outlets and Parents Magazine online. Over the last 8 years in their online platform, Madreen and Meeghan have worked tirelessly with teachers, homeschoolers and parents looking to help children learn to read to become a trusted authority in teaching children to read and advocating early literacy skills. They often partner with other educational experts to deliver the most current information to the Reading Patch community.