Summer Water Games and Worksheets
This is a sponsored post written by me on behalf of Bestway for IZEA. All opinions are 100% mine.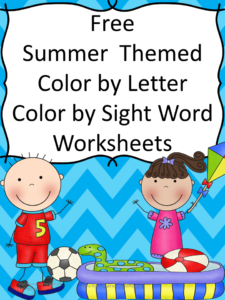 My children are crazy excited for summer to be here.  We live in the north so it is still cold here.  We have had a few days of seventy degree weather and my children have already asked a few times if they could take out the hose and make a water slide.  They just cannot wait to be able to play summer water games this summer.  I showed them a picture of a new water slide, called H2OGO
!, and now they are counting the days until summer!


H2OGO!
 has a tough, inflatable launch pad that creates a smooth landing while propelling riders headfirst into a super-fast ride down the 18-foot slide. It's launch pad eliminates the belly flop "ouch" that's common with other water slides.  The slide also has a patent-pending Speed Ramp™ to make it that much more fun! Easy to set up in just minutes, the H2OGO!
Water Slide comes in a single, double and triple model, adding a new level of interactive outdoor fun by allowing kids to compete against their friends for the title of neighborhood champion, while keeping cool all summer long.
As you may know, I have 5 children, so, many times my house is the center of fun.  If someone is looking for someone to play with, everyone comes to our house because there is always someone free to play, and we have many ages of children around!  The H2OGO! 
slide is going to be an amazing addition to the summer fun!  Summer + water + H2OGO
! Water Slide = CRAZY FUN!  I can't wait to watch all my kids and the neighbors race each other!
Another fun thing my children love to do is to color their play set with chalk.  It is fun to watch their play house turn all sorts of different colors.  Then, they take out the hose and they bring it over to the play set and they drape it from the monkey bars, creating a shower.  So many fun summer water games!
Anyway, I wanted to make some color by letter/color by sight word summer worksheets to add to my collection!  To get your free summer water games worksheet, enter in your email into the form below.  You will be added to our mailing list where you will find out about more fun things, like free worksheets!  If you have any trouble getting your worksheets, please email me at [email protected]
 [wp_eStore_free_download_squeeze_form id=91]
If you like this post, you will also like
Worksheet for Kids