Thunder Cake Activities and Worksheets
A good book that goes well when you are teaching the th digraph sound is the book Thunder Cake. In the book, a grandmother bakes a cake with her granddaughter to help her granddaughter not be so afraid about the approaching storm. The book is super cute -what a great way for a child to ease their fears – baking a cake with Grandma! Today I have some fun Thunder Cake Activities and Worksheets to go along with the Thunder Cake book. Other good books to read when teaching the th digraph sound include..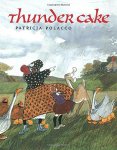 Thunder Cake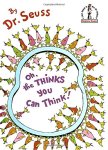 Oh, the Thinks You Can Think!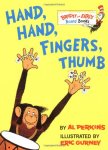 Hand, Hand, Fingers, Thumb (Bright & Early Board Books)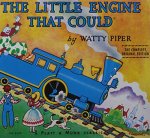 The Little Engine That Could (Original Classic Edition)

Thunder Cake Activities and Worksheets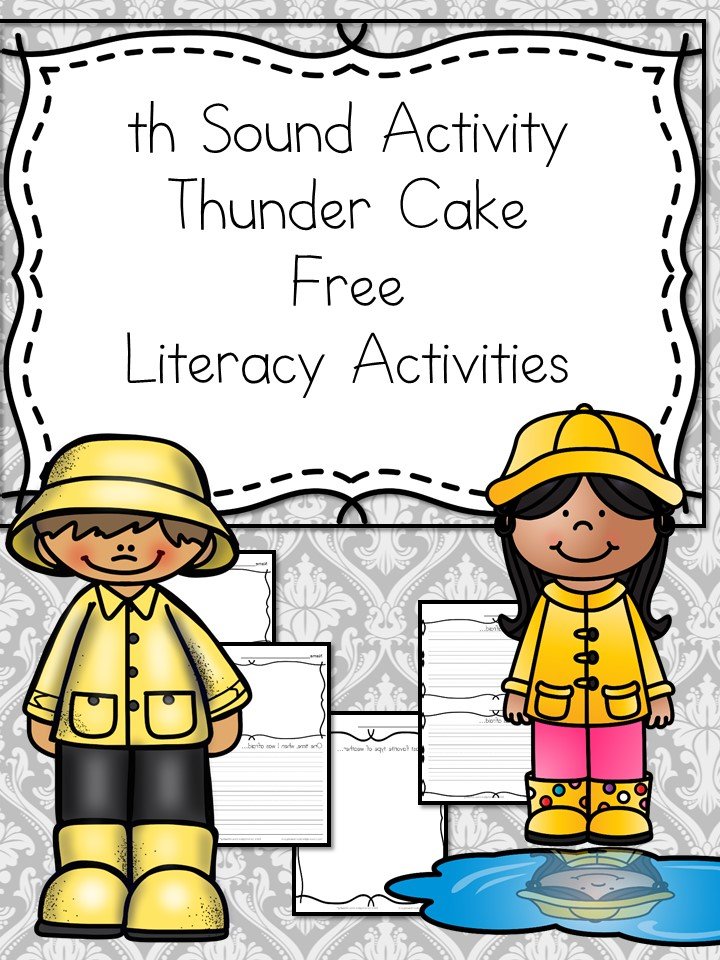 I brainstormed a few Thunder Cake activities that would be good to do after reading the Thunder Cake book.
Make a Cake!  – This seems like an obvious choice, but- since Grandma makes a cake in the book, why not make a cake!  This does not have to be complicated.  You could even just buy a pound cake from the store and buy some frosting and frost the cake.  Let's face it, kids love cake and they would likely love this activity.
Learn about predicting the weather –In the story, the granddaughter learns about counting the time between the lightening and the thunder before the storm.  This is a way to predict how close the storm is, but you can take this even further.  You can talk about looking online, or in a newspaper to learn about what the experts say about the upcoming weather.  You can also talk about how you can predict the weather by looking at the clouds, or looking at the color of the sky.  My parents always taught me "Red at night, sailor's delight, red in the morning, sailor's warning."
Keep a weather journal-  Make a weather journal for the week.  Today is Monday.  It is cloudy today.  You can even look up or look at a thermometer and write the temperature.
Write a poem about the weather – Make an acrostic poem about the weather…use words like RAIN, THUNDER, WEATHER, SUNNY, etc.  Another fun thing to write about the weather is a haiku!
Talk about what to do if you are afraid – Help children find solutions for what to do when they are afraid.  They can be afraid of a storm, or afraid of the boogy monster -either way, it is a good opportunity to discuss coping methods.
Talk about what to do in severe weather –  Do a tornado drill, or talk about how to prepare if severe weather is coming.  Tell funny stories of things that happened to you in severe weather.  For instance, one time, we had severe weather so we all went down to the basement.  We forgot to bring a flashlight and the electricity went out.  We were in the dark.
Learn about the Water Cycle – This is a great time to introduce the water cycle.  The rain falls into the ground, water vapor evaporates into the clouds, the clouds become heavy and become rain…   and it all cycles all over again.
Thunder Cake Worksheets –
Last but not least, do the Thunder Cake Worksheets that I made!  I have a writing prompt for you free today, to go along with your thunder cake activities….otherwise, I have an entire packet of Thunder Cake Worksheets.  To get the free writing prompt for Thunder Cake, enter your email into the form below. You will be added into our mailing list where you will find out about more fun things.  If you have any trouble, you can always email me at [email protected]
How to Grow a Confident Reader
Thunder Cake Writing Prompts
1. Enter you email on this form to get your free download
2. Get tips to help you grow a confident new or struggling reader
When you join Mrs. Karle's Sight and Sound Reading
you will learn how to break free from patching together reading lessons
and learn how to grow a confident reader.
If you liked this post, you will also like:
Weather Chart Printable | Living Life and Learning
Free Weather Do a Dot Printable | Easy Peasy Learners
Printable Weather Sorting Game | Simple Fun for Kids
Rainy Day Math Printables for Kindergarteners | Artsy Momma
Weather Words for Kids {Printable 3-Part Card Set} | The Natural Homeschool
and also you need to check out: