With Valentines day fast approaching I want to share some of the best Valentine books for Preschool to read with your kids. You'll find quite a few amazing books on this list, I hope you check some of them out because I know your children will love them!
&
Valentine Books for Preschool
Here Comes Valentines Cat
 Random House sent me a copy of this book to review and it is absolutely adorable!  It is a fun book about a cat that is certainly not a fan of Valentine's Day. It's way too mushy for him and there's no chance he'd be making a valentine for anyone, especially not for his new neighbour, Dog. Oh and what a fun neighbour the Dog is, not respecting the fence between the neighbours he keeps on tossing over old bones hitting Cat in the head! Cat has just about had it and wants to send a Dog an angry Valentine, but then a surprise awaits. It is funny, it is cute, and my kids love it.
&
Llama I Love You
is a love filled story from the Llama Llama board books series. In this one the little llama will be showing his friends and family just how much he loves them with heart shaped cards and lots of warm hugs. What could be sweeter?
Pete the Cat: Valentine's Day Is Cool
&
Pete the Cat Valentine's Day is Cool
Pete the Cat is no fan of Valentine's day, he thinks it just isn't cool, but that is just until he realizes how many special cats there are in his life! He decides to make valentines for everyone and it turns out to be the coolest Valentine's Day ever. But not all is perfect, he forgets to make a card for a very special cat… Oh no!
Happy Valentine's Day, Mouse! (If You Give…)
&
Happy Valentines Day Mouse
! A wonderful board book following Mouse and how he celebrates Valentines Day with his friends.
&
Day it Rained Hearts
 "You'll be following a lovely story of Cornelia Augusta and how she catches hearts on that one magical day when it rains hearts. Each of the hearts is special in its own way, and Cornelia knows exactly who to send them to.
&
&
Snowy Valentine
Join Jasper the bunny as he searches the forest valley for a special day on a snowy Valentine's Day.
&
Hug Time
 "This book is about a kitten that was so filled with love he wanted to give the whole world a big hug. Follow Jules the kitten as he embarks in his love filled adventure to travel the world, hugging all those he meets on his way.
&
The Biggest Valentine Ever
 "Clayton and Desmond are making their valentines card together in class but things don't go exactly as planned and they end up arguing and ripping the card in half. They both decide to each make their own Valentines at home, but soon realize that by working together they would make the biggest Valentine ever.
Little Critter: Happy Valentine's Day, Little Critter!
&
Little Critter: Happy Valentine's Day, Little Critter
  Little Critter's class is having a celebration on Valentine's Day, they're decorating the classroom with hearts, eating tasty cupcakes and making Valentine's Day mailboxes. Little Critter is making one extra special card for that special someone! Who will it be?
The Berenstain Bears' Valentine Party
&
The Berenstain Bear's Valentines Party
 "It's Valentine's day and teacher Jane's class is having a party. Join the party and listen to special messages Sister Bear and her friends share on the party.
There Was an Old Lady Who Swallowed a Rose!
&
There Was an Old Lady Who Swallowed a Rose
– Your favorite lady is back and hungry for Valentine's Day treats! Rhyming text and funny illustrations make this book a must read.
All of these Valentine Books for preschool are great!  My kids always love the "There was an old lady who swallowed a…." books.  Me? I am a fan of Here Comes Valentine Cat and Llama Llama.
If you liked this post, you will also like..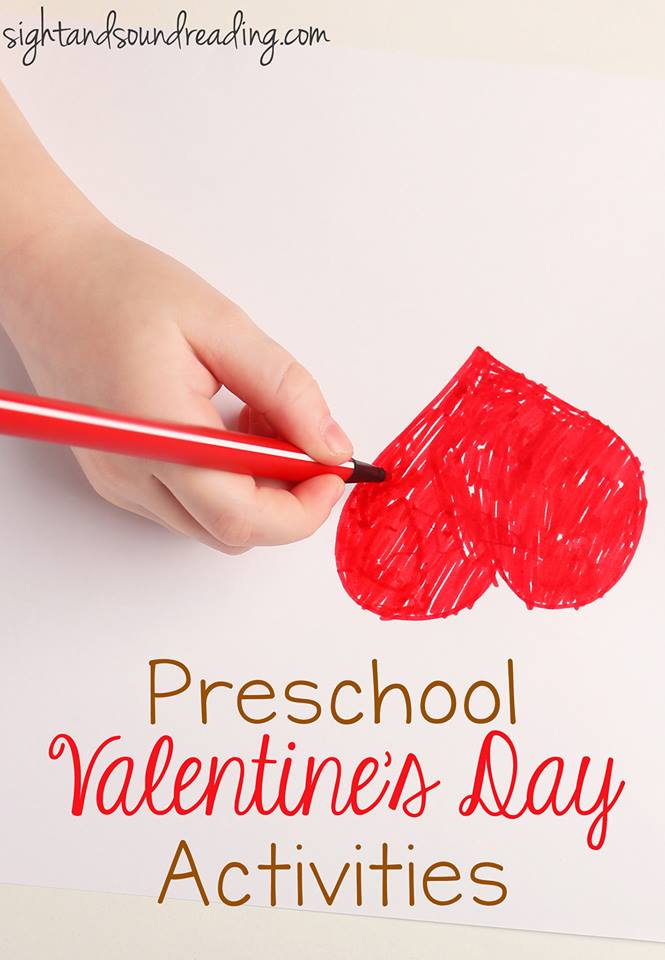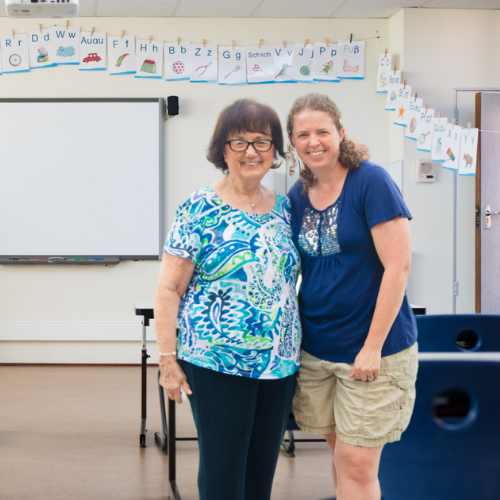 Madreen Karle is a master first grade reading teacher with over 30 years of classroom experience. She taught reading in a special needs and English as a Second Language classroom. After retiring she wrote a reading program to help others learn how to teach reading. She is a trusted educator and author of 5 books to help teach children to read and write. In addition to her books, she is a mentor for 3 websites that give reading teacher tips (Mrs. Karle's Sight and Sound Reading, Mrs. Karle's Reading Patch, and Mrs. Karle's Handwriting Patch). Through her teaching she learned that confidence was the key to learning to read. A child who is not confident at reading does not like to read and struggles to read. Mrs. Karle created "sunshine moments" to help teach children how to grow their confidence and learn to read.
Meeghan Karle Mousaw (Madreen's daughter) has her Master's in Special Education. She has 8 years experience teaching children to read online. In addition, she developed a curriculum to teach children handwriting called The Handwriting Patch. With the Handwriting Patch learning is fun because children learn to draw and learn handwriting at the same time. In 2019 The Handwriting Patch curriculum became an amazon best seller the first year it was released, helping thousands of kids learn handwriting with a unique, fun method. She is mom to 6 kids, each with differently learning abilities and struggles.
The Reading Patch was established by the creators of Mrs. Karle's Sight and Sound Reading. Together they have been featured on the NBC media outlets and Parents Magazine online. Over the last 8 years in their online platform, Madreen and Meeghan have worked tirelessly with teachers, homeschoolers and parents looking to help children learn to read to become a trusted authority in teaching children to read and advocating early literacy skills. They often partner with other educational experts to deliver the most current information to the Reading Patch community.