Valentine Gifts for Students from Teachers
Valentine's Day is around the corner!  I don't know about you, but I am always looking for a cute gift to give my kids, or students my class (or their class!).  Well, I came up with a fun and crafty idea!  I hope you enjoy these Valentine Gifts for Students from Teachers!  Of course, you can also use this idea for students to give other students, or students to give to their family too!  Also below, make sure you pick up your free printable valentine day cards that go along with this craft!  Enjoy!
24 Valentines Holiday Theme Pencils
Amscam Valentine's Day Pencil Mega Value Pack Favors, 24 Per Package, Multicolor
Caryko Super Fuzzy Chenille Stems Pipe Cleaners, Pack of 100 (Red)
Darice 350 Piece Chenille Stems, 6 mm, White
Caryko Super Fuzzy Chenille Stems Pipe Cleaners, Pack of 100 (Hot Pink)
 
Valentine Gifts for Students from Teachers
What's Needed

&
Red, White, and Pink Chenille Stems/Pipe Cleaners
Valentine's Day Pencils
Directions 
Take 2 pipe cleaners and wrap the ends around the top of the pencil twice.
Next, loop over the other ends and wrap twice around the pencil.
With your fingers, make an indent in the middle of the pipe cleaners to form a heart shape.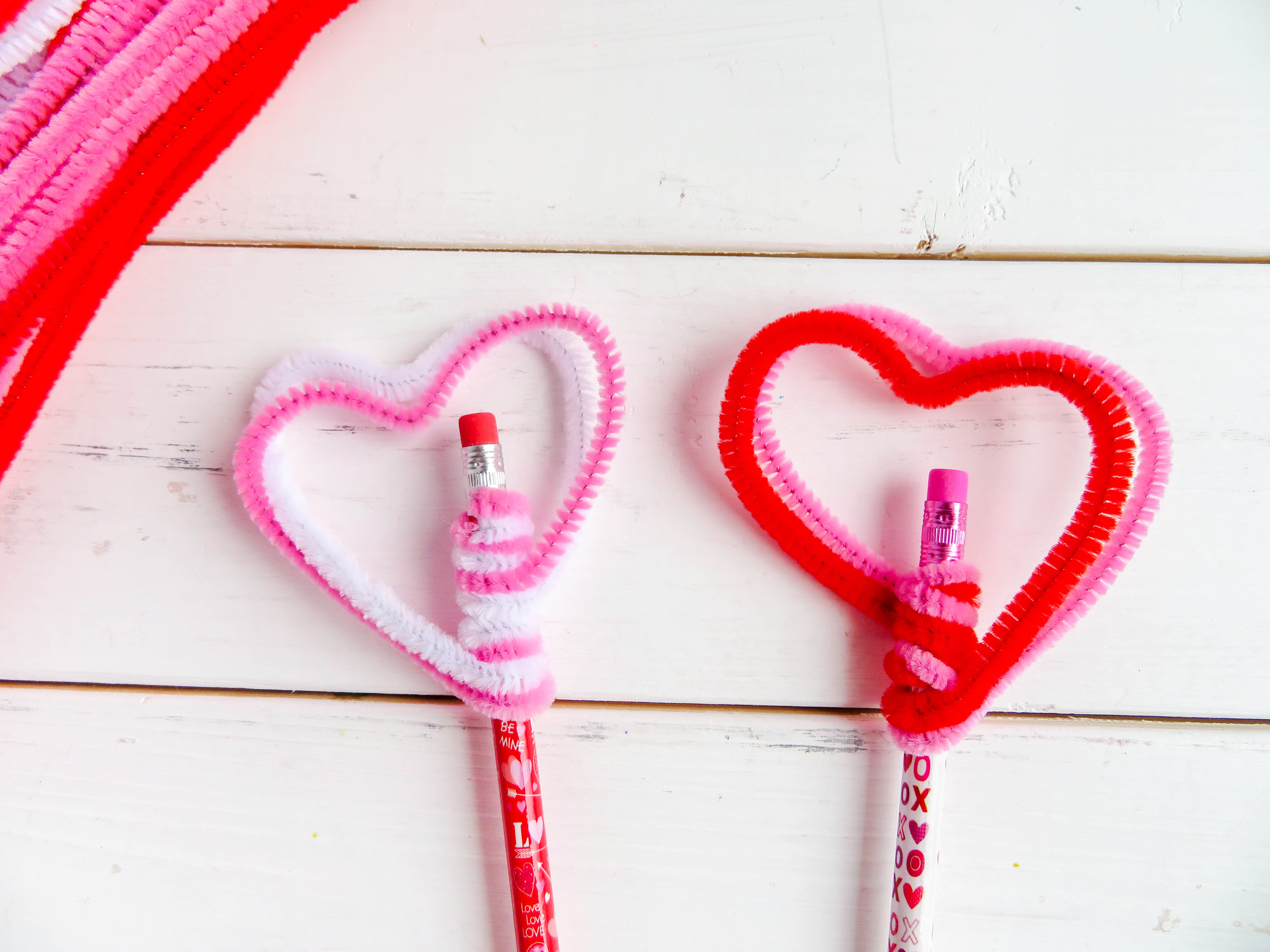 Have fun at your Valentine's Day parties!!
To get your free printable Valentine Day Cards to go along with these pencils, enter our email into the form below.  You will be added to our email list …but, you can always unsubscribe yourself by following directions with the freebie that is sent to you.  If you have any trouble, you can always email me at [email protected]
These printable Valentine Day cards say   You're just write for me!"  perfect to go along with giving a pencil as a gift!  Enjoy!
How to Grow a Confident Reader
1. Enter you email on this form to get your free download
2. Get tips to help you grow a confident new or struggling reader
Valentines Day Printable Card from Teachers
When you join Mrs. Karle's Sight and Sound Reading
you will learn how to break free from patching together reading lessons
and learn how to grow a confident reader.
If you liked this post, you will also like: