Do you want to make a groundhog?  I am a little bit obsessed with the rodent.  I was not planning on doing another Groundhog post but, well…  I have a problem.  I came across some clipart and, well… I needed to write a make a Groundhog post. If you are looking for a good Groundhog Day book, I suggest…
Groundhog Day!
by Gail Gibbons is a cute book that is perfect to help explain Groundhog Day.  Every February 2, people all across the country wonder about the groundhog, Punxsutawney Phil. Will he see his shadow on that day or won't he? Will spring come early or late? Here is information about Groundhog Day, its origins, and the animal at the center of this delightful annual event.
Substitute Groundhog:
-This is a cute book about what happens when Groundhog is sick on his big day: It's almost Groundhog Day! But this year Groundhog is not feeling well. Dr. Owl diagnoses him with the flu and orders two days of bed rest. Then Groundhog has in idea–he can hire a substitute! Maybe Squirrel can be the substitute, or Eagle, or Bear.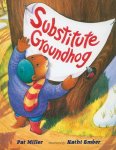 Substitute Groundhog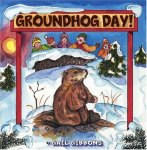 Groundhog Day!

&
So…without much ado, I hope you enjoy making your groundhog!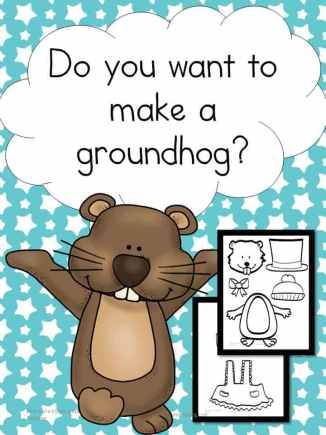 Do you want to make a Groundhog?
These make a groundhog worksheets make great cutting/pasting practicing skills. They are great for fine motor practice -teaching a child to hold a scissors, and coloring skills (and teaching a child to hold a pencil).  So many great things and such great fun….and, such a cute groundhog.  Is there anything better?
To get your free make a groundhog activity, enter in your email into the form below.  You will be mailed the activity.  You will also be signed up for our newsletter where you will find out about more fun things.  In the email you receive you will also find instructions as to how to unsubscribe.
Send me the free download now!
Check your email for your free download! Enjoy!
This Make a Groundhog Activity has been added to our freemium membership.
If you liked this post, you will also like…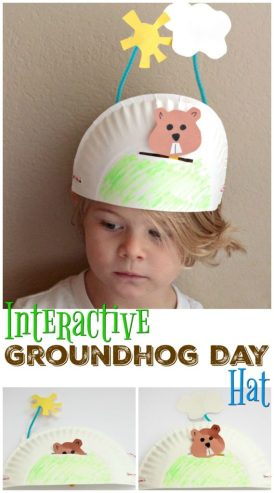 Need some Fun Winter Literacy Ideas for your classroom?  Check out our Winter Literacy Fun Pack on TPT!