With Thanksgiving around the corner, I thought it might be fun to create a fun Thanksgiving Word Family Activity.  If you know me, you know I love word families. They are great increasing vocabulary and fluency.
Easy Lessons for Teaching Word Families: Hands-on Lessons That Build Phonemic Awareness, Phonics, Spelling, Reading, and Writing Skills
25 Read & Write Mini-Books That Teach Word Families: Fun Rhyming Stories That Give Kids Practice With 25 Keyword Families
Carson Dellosa Word Families Bulletin Board Set (3259)
Now I Know My Word Families Learning Mats: 50+ Double-Sided Activity Sheets That Help Children Read, Write, and Really Learn the Top Word Families
&
Thanksgiving Word Family Activity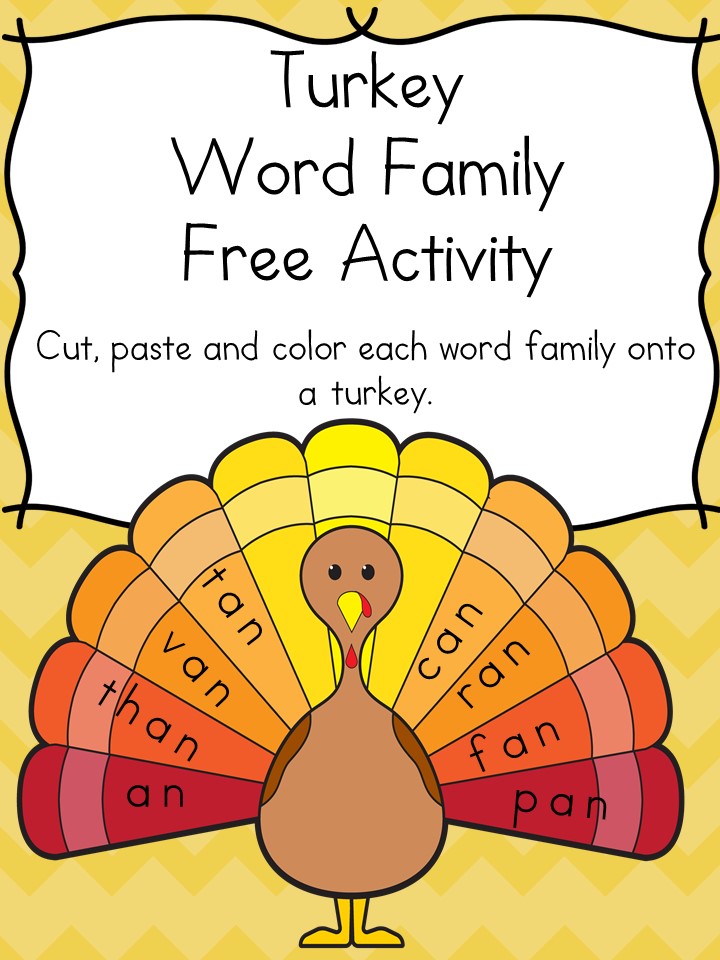 I made an entire workbook of Turkey word families!   To see the Turkey word family book, click on the picture below.In this workbook, students can trace and read the words of each word family.  Additionally children can cut/paste and color each turkey together -adding the feathers to the turkey! For added challenge the students can past them in alphabetical order.  53 word families included – (112 pages included in the workbook!)
Below you will find a free page from the book.  Please enter in your information to be added to our email list.  If you do not receive an email or have any trouble getting the free worksheet, please email me at Mrs.Mousaw(at)sightandsoundreading(dot)com.
Send me the free download now!
Check your email for your free download! Enjoy!
If you liked this post, you will also like..
If you like this post, you will also like
Worksheet for Kids