Help a struggling reader: Day 23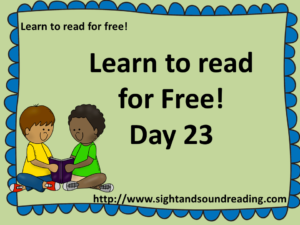 Need help getting started?  Visit our online reading program directions.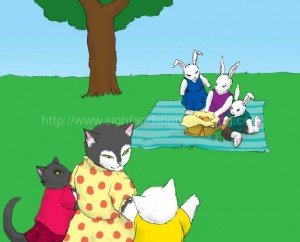 Big cat said, "I can see two little white rabbits and a big white rabbit. Can Little Black Cat and Little White Cat see the two little rabbits? Run, little cats. Go see the rabbits."
(Free)  Click here to download the reading worksheet for today.