Giving and receiving gifts during the holiday seasons has been a tradition in many different cultures for ages. People can purchase, search, or make the gifts to give to others. For me, whatever form of the gifts, kid made gifts are very precious to receive. It is not the matter of the price and forms, but it is more to the point of attention. Kids might need help to make and to get the ideas on what gift they can give to others. Today, I would like to share some easy kid made gift ideas to help you and kids in the holiday seasons.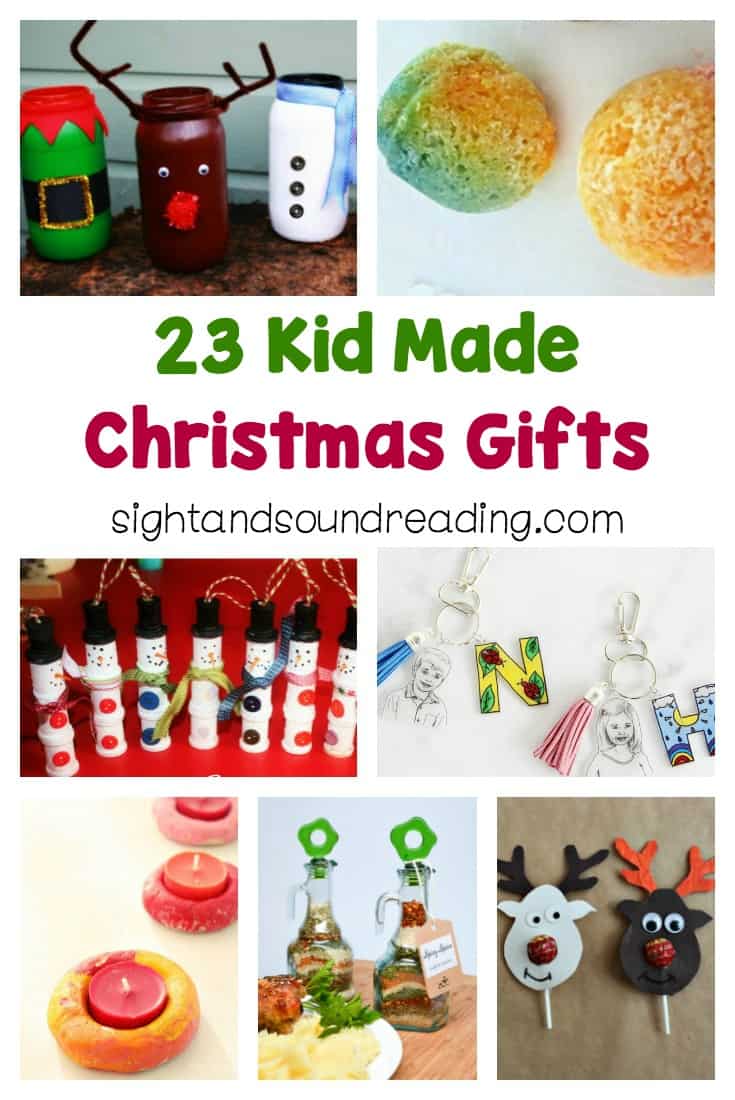 Before you browse the great ideas, you might want to check out some craft kits kids can use to make gifts. They have already provided in sets, so you don't need to look different places.
Reindeer Antler Craft Kit – 40 Pieces – Great for Christmas
Button Wreath Ornament Craft Kit – Crafts for Kids & Ornament Crafts, Makes 12
Melissa & Doug Stained Glass Made Easy Craft Kit – Santa and Tree Ornaments
Melissa & Doug Mess-Free Glitter Christmas Ornaments – 6 Ornaments, 7 Glitter Sheets
Build a Snowman Kits – Creative Xmas Craft Acitivity for Kids (Pack of 4)
1,001 Boredom Busting Play Ideas: Free and Low Cost Crafts, Activities, Games and Family Fun That Will Help You Raise Happy, Healthy Children (It's All Kid's Play) (Volume 1)
Kid Friendly Decorate Your Own Holiday Ornament Crafting Kit Makes 30 Ornaments
Easy Kid Made Gift Ideas
Inexpensive DIY Christmas Gifts for Kids from Mama's Happy Hive
Yarn Christmas Tree from Gift of Curiosity
LEGO Filled Ornament from Little Bins for Little Hands
DIY Christmas Luminaries from Learning and Exploring through Play
Festive Spice Mix: Kid-made Gift from Adventures in a Box
DIY Christmas Snow Globe from Mommy's Bundle
DIY Sparkling Bath Stones from Planet Smarty
Decorated Gift Jars from Mosswood Connections
TP Christmas Tree Decorations from Romanian Mum
Snowman Spool Craft from Learning and Exploring through Play
Make Your Own Nativity Sets from Homestead Lady
Homemade Coloring Book Kid-Made GIft Ideas from Beauty through Imperfection
Homemade Star Shaped Glitter Crayons from Beauty through Imperfection
Christmas Quilts – An Easy Service Project for Kids from Homestead Lady
Salt Dough Tea Lights Kid Made from Emma Owl
DiY Hama Bead Christmas Gift Cards from Emma Owl
DIY Present Wreath from There's Just One Mommy
Star Photo Frame Ornament from Messy Little Monster
Santa Craft Sticks Photo Frame from Teach Me Mommy
Rudolph the Lollipop-Nosed Reindeer from Dayna Bayna
Pinecone Angels from Peace but Not Quiet
Fingerprint Heart Keyring from Messy Little Monster
If you like this post, you might like: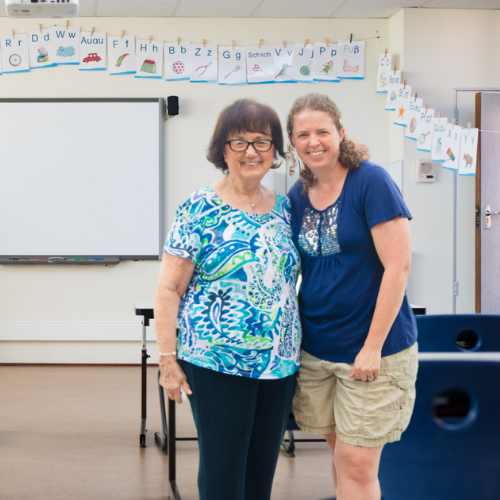 Madreen Karle is a master first grade reading teacher with over 30 years of classroom experience. She taught reading in a special needs and English as a Second Language classroom. After retiring she wrote a reading program to help others learn how to teach reading. She is a trusted educator and author of 5 books to help teach children to read and write. In addition to her books, she is a mentor for 3 websites that give reading teacher tips (Mrs. Karle's Sight and Sound Reading, Mrs. Karle's Reading Patch, and Mrs. Karle's Handwriting Patch). Through her teaching she learned that confidence was the key to learning to read. A child who is not confident at reading does not like to read and struggles to read. Mrs. Karle created "sunshine moments" to help teach children how to grow their confidence and learn to read.
Meeghan Karle Mousaw (Madreen's daughter) has her Master's in Special Education. She has 8 years experience teaching children to read online. In addition, she developed a curriculum to teach children handwriting called The Handwriting Patch. With the Handwriting Patch learning is fun because children learn to draw and learn handwriting at the same time. In 2019 The Handwriting Patch curriculum became an amazon best seller the first year it was released, helping thousands of kids learn handwriting with a unique, fun method. She is mom to 6 kids, each with differently learning abilities and struggles.
The Reading Patch was established by the creators of Mrs. Karle's Sight and Sound Reading. Together they have been featured on the NBC media outlets and Parents Magazine online. Over the last 8 years in their online platform, Madreen and Meeghan have worked tirelessly with teachers, homeschoolers and parents looking to help children learn to read to become a trusted authority in teaching children to read and advocating early literacy skills. They often partner with other educational experts to deliver the most current information to the Reading Patch community.