Free Worksheet! Snowy Day Writing Prompt
Wow…"Life moves pretty fast. If you don't stop and look around for a while, you could miss it."  Yes, I am a Ferris Bueller's Day Off fan.  I think I would love the movie regardless, but growing up in Chicago and knowing many of the places in the movie, it is definitely a must-see, in my opinion.  I know, being a teacher I should not advocate having a day off of school but, it is true, life does move pretty fast and you should stop and take a look around and enjoy it.
Free Worksheet!  Snowy Day Writing Prompt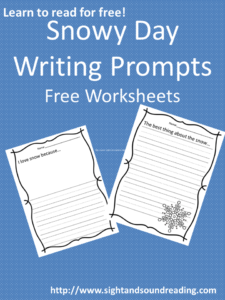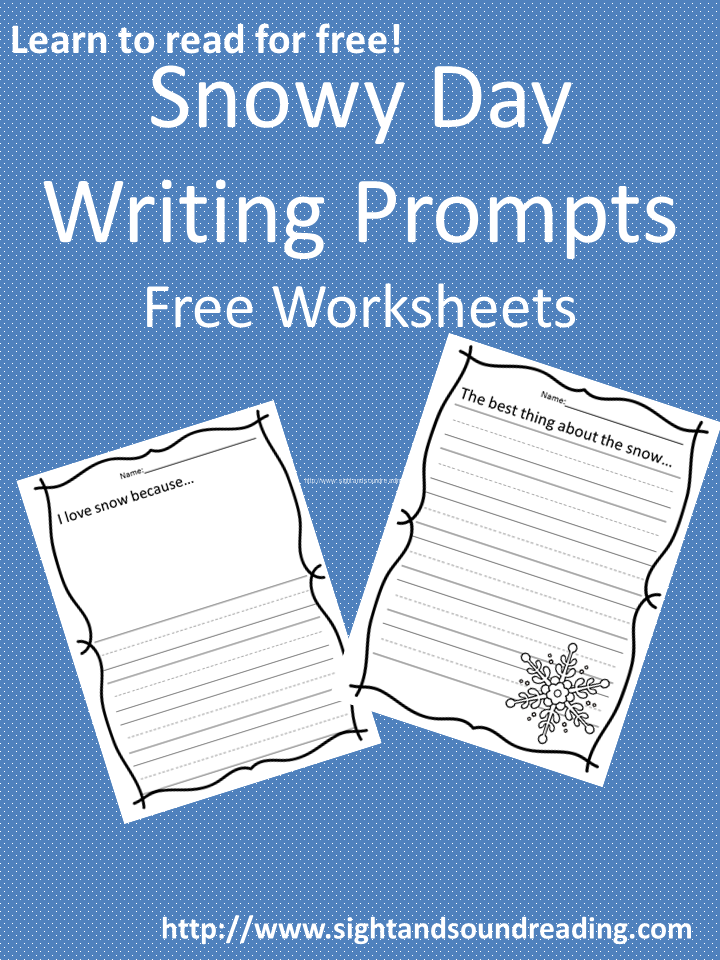 Does it snow where you live?  Is snows where I live!  My children love the snow.  There may only be one snowflake on the ground and the kids want to run outside and build a snowman!   They also want to go sledding, make snow-angels, or just play on the play set that is covered in snow.     Today's free worksheets are writing prompts that are great for kindergarten or first grade.  The writing prompts ask the students why they love the snow and what the best thing about the snow is.  I love the snow because it makes my children happy…  after they have fun in it for a little bit, I am okay if it leaves!  It is nice to have a change of seasons, though.  If you don't live in a climate with snow, maybe this could be a good lesson in imagination!
Before your little ones do their worksheets, perhaps they would like to watch Mrs. Karle reading her sight word book called "Play, Play, Play".  It is about having fun in the snow!  This may give your little ones some ideas on what they want to write in their writing prompt!  The sight words used in this book are:  dog, cat, bear, little, can, one, two, three, run, play, so children can read this sight word book by themselves after day 25 of our learn to read free program.  
To get your free worksheets, enter in your information below.  We will add you to our mailing list which we use to let you know of things like more free worksheets!  If you have issues with the download, please contact me at [email protected].
[wp_eStore_free_download_squeeze_form id=39]
If you like this post, you will also like
Kindergarten Writing Prompts