Have you read the classic book It's not Easy being a Bunny?  This easy reader is one of my children's favorite books.   This book has a great message…  it can be hard to be yourself but, eventually you learn that is the best thing to be.   Today I have some Its Not Easy Being a Bunny Activities and ideas for you.
It's Not Easy Being a Bunny (Beginner Books(R))
Its Not Easy Being a Bunny Activities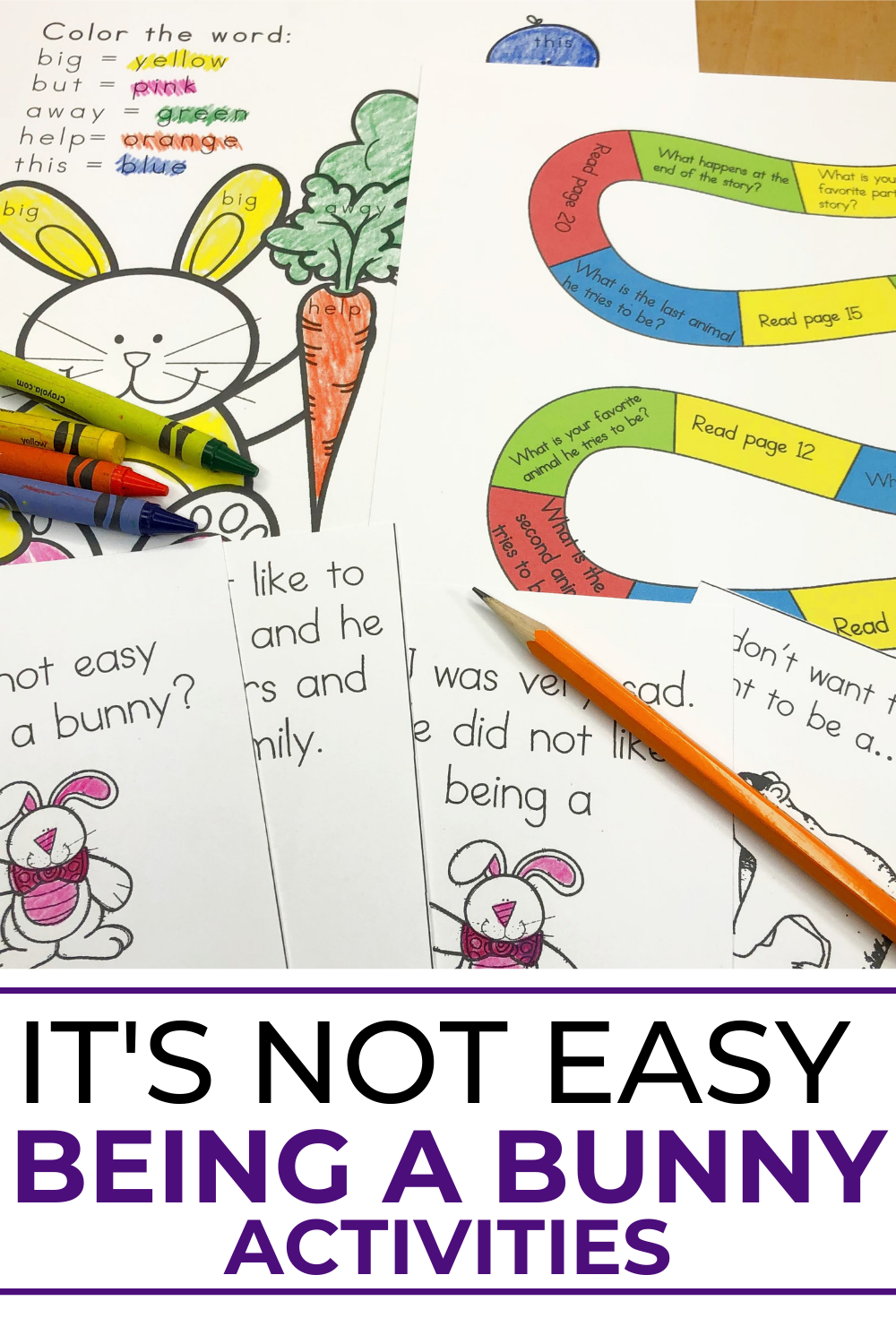 Sequencing Activities –  In this book the bunny goes from animal to animal trying to be someone he is not.  Sequence these activities to help students visually see the order of events.
Readers Theater- It is fun to put on a play and act out this book.  The bunny tries to fly like a bird, roll in the mud like the pigs – students love to pretend they are each animal in the book.
Make a Bunny!  Make a bunny mask!  Or…Make a bunny printable!  It is not easy being a bunny, but it is fun to make one!
Make a mini-book to help with retelling – Help your students with retelling by putting together a mini-book.  This can go along with your sequencing activities- put the events in order and then make a little book of your own!
Do a writing prompt – If you did not want to be a kid, what would you want to be and why?  Why would you not be good at being it?
Roll a bunny!  This activity will go great with your other Its Not Easy Being a Bunny Activities!  Roll the dice, read the sight word and build your bunny!
Do our Book Companion Pack:  If you liked this post, you will LOVE our fun It's Not Easy Being a Bunny Literacy Fun Pack – -It is a great book companion!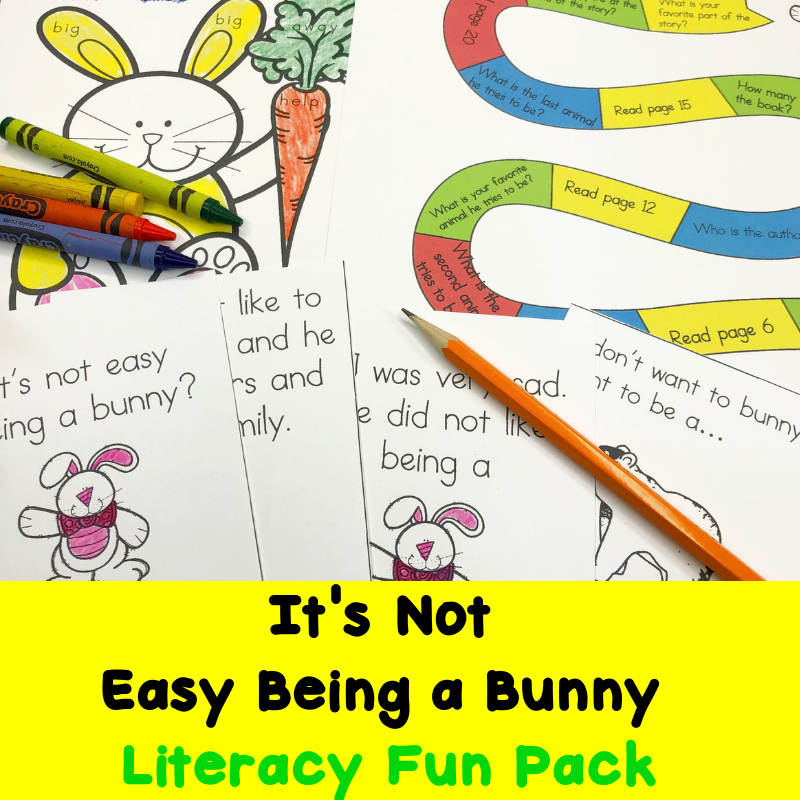 If you liked this post, you will also like…
Easter Letter Find Printables | Living Life and Learning
Easter Preschool Letter Puzzles| Learning 2 Walk
Printable Easter Mazes | Artsy Momma
Easter Cutting Practice Puzzles | Simple Fun for Kids
Also, you need to check out: