The lower case letters p, b, d, and q has similar components of a "pole" and a "belly". Some kids are confused about them. However, my kids were excited to learn the letter P sound because it has pigs as examples. Well, kids will see pigs a lot of time in the letter P lessons. Today, I would like to share some letter P book list that will be helpful to help kids learning the letter P.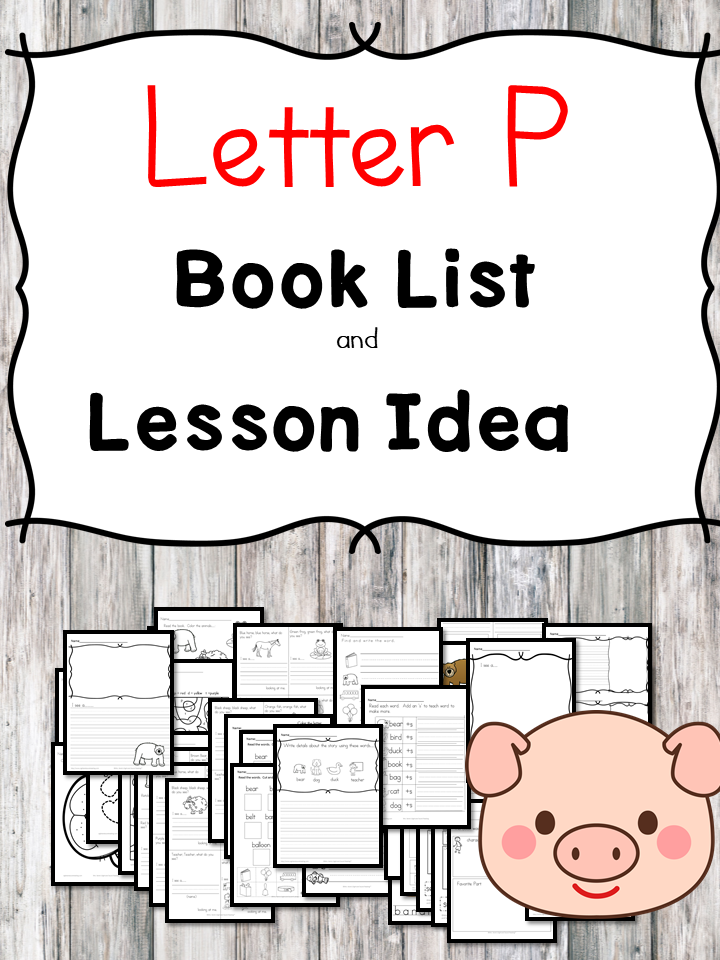 Letter P Book List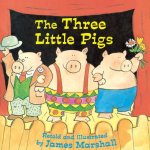 The Three Little Pigs (Reading Railroad)

Think you know the story of the three little pigs? Not until you've read this version, retold and illustrated by Caldecott Honor winner James Marshall. Children will know and love the familiar characters—three pig brothers and one huffing-puffing wolf—and they will giggle over the funny, new dialogue and cartoon like illustrations, which put a fresh, modern twist on the classic tale. The Three Little Pig story can be so different depending on which version you read. I have chosen 2 different pig stories – one that is 'classic' and one that is funny. You can …Compare/contrast the 2 books Do 3 Little Pig Reading Comprehension Activity (included). Write your own 3 Little Pig Story (included)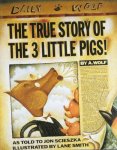 The True Story of the Three Little Pigs

In this hysterical and clever fracture fairy tale picture book that twists point of view and perspective, young readers will finally hear the other side of the story of "The Three Little Pigs."
If you give a pig a pancake, she'll want some syrup to go with it. You'll give her some of your favorite maple syrup, and she'll probably get all sticky, so she'll want to take a bath. She'll ask you for some bubbles. When you give her the bubbles…This is a great book that goes well with the Give a Moose a Muffin book we did for the letter M! Do the Give Pig a Pancake Activity (included)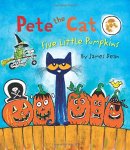 Pete the Cat: Five Little Pumpkins

Pete the Cat takes on the classic favorite children's song "Five Little Pumpkins" in New York Timesbestselling author James Dean's Pete the Cat: Five Little Pumpkins. Join Pete as he rocks out to this cool adaptation of the classic Halloween song!Do Pete the Cat Activity Sequencing Activity (included)
With countless unwelcome pumpkins to deal with, Rebecca Estelle turns disaster into a celebration. One day, years and years later, white-haired Rebecca was busy not eating pumpkins when–SPLAT–a giant pumpkin fell off an overloaded truck and smashed into her yard. She buried the mess so she wouldn't have to look at it, and, as you might imagine, she witnessed a bumper crop the following fall, "Too Many Pumpkins".
He really, really, REALLY wants one. He'll take really good care of it! What's the matter–don't you want him to be happy?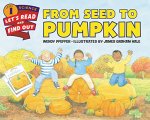 From Seed to Pumpkin (Let's-Read-and-Find-Out Science 1)

In the fall, pumpkins are everywhere: in the garden, in the supermarkets, and on doorsteps. But do you know how they grow from a tiny yellow seed to a pumpkin? In this classic Level 1 Let's-Read-and-Find-Out picture book, Wendy Pfeffer's lively text combines with James Graham Hale's beautiful watercolors to bring readers into the pumpkin patch to show them how little seeds transform into big pumpkins. Not only is this book great for a science curriculum, but it also is great to talk about sequencing on how a pumpkin grows! Do Pumpkin sequencing Activity (included)
How Many Seeds in a Pumpkin? (Mr. Tiffin's Classroom Series)

Here is an adorable picture book for curious kids, which explores skip counting and estimation in a fun pumpkin-themed classroom experiment.
"How many seeds are in a pumpkin?" Mr. Tiffin asks his class as they gather around the big, medium, and small pumpkins on his desk. Robert, the biggest kid, guesses that the largest one has a million seeds; Elinor, sounding like she knows what she's talking about, guesses the medium one has 500 seeds; and Anna, who likes even numbers better than odd ones, guesses that the little one has 22. Charlie, the smallest boy in the class, doesn't have a guess. Counting pumpkin seeds is messy business, but once the slimy job is done, to everyone's surprise, the smallest pumpkin has the most seeds! As Charlie happily exclaims, "Small things have a lot going on inside of them." This is a great book for math and science! Talk about estimation and guessing how many seeds are in the pumpkin. Count all the seed in the pumpkin and tally your answers. Seed Estimation Work (included)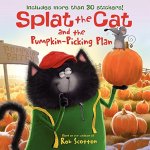 Splat the Cat and the Pumpkin-Picking Plan

Join Splat the Cat in New York Times bestselling author-artist Rob Scotton's Splat the Cat and thePumpkin-Picking Plan. Splat goes to a pumpkin patch with Seymour, and he is determined to find the biggest pumpkin ever. But when he finally does, Splat finds out the real challenge isn't the pumpkin picking—it's how to get the pumpkin home!How to pick out the perfect pumpkin – one cat's struggle! Do the Picking out a pumpkin writing prompt (included)
The barnyard rooster crows and Jack wakes up — hungry, of course! What does he want for breakfast? A big pancake! But first, Jack's mother needs flour from the mill, an egg from the black hen, milk from the spotted cow, butter churned from fresh cream, and firewood for the stove. Will Jack ever get his pancake? . This is a good story for sequencing! Although… the sequencing is much different the just making pancakes. This story talks about the behind the scene steps of making the pancake (From the flour mill and farm all the way to eating the pancake). Do Pancake/Pancake sequencing Activity (Included)
If you like this post, you might like:
Beginning Sound Letter P Worksheet