Letter Q sounds similar with the letter K sound, but it is always followed by the soulmate, the letter U. The queen and the quilt represent the use of letter Q as nouns in the letter Q book list I would like to share today. There are also quiet and quack to take a part in the list. The best of all books about the letter Q is the first one in the list. Have fun with the Q!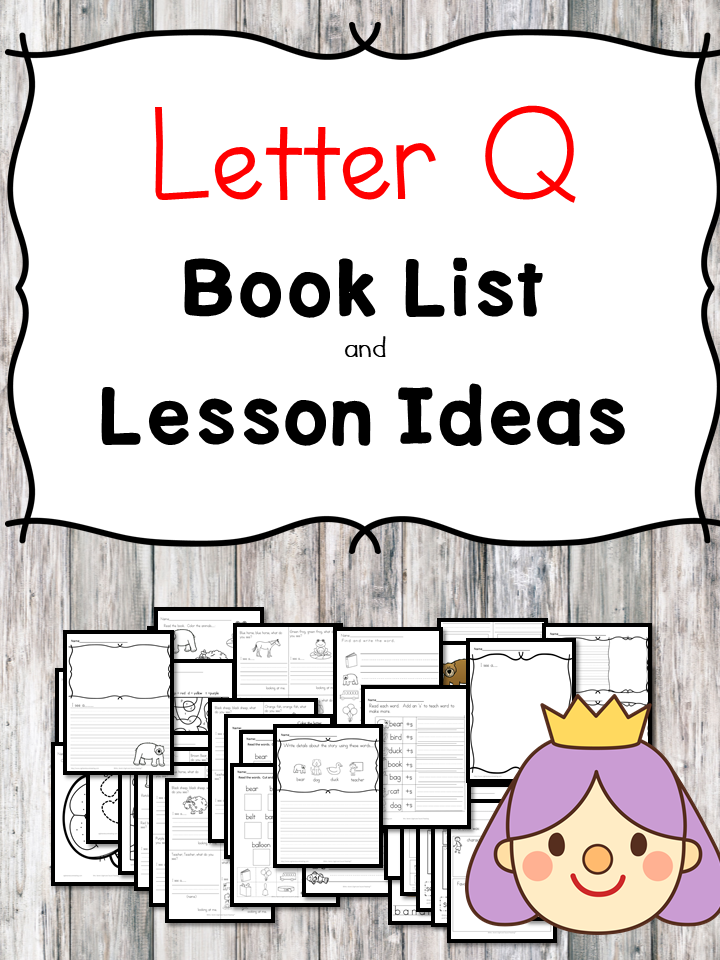 Letter Q Book List
The Wedding of Q and U is geared for the early elementary years and will serve as a wonderful teaching tool! Young readers and spellers will have a creative way to remember the spelling rule of the letters Q and U. The idea to write this book was inspired by the author's very own teaching experiences. This is an adorable book and fun activity for the week. Have a wedding for Q and U…read the book and host a wedding where Q and u become one. You can have a wedding shower for Q and u.. where students bring in things that begin with Qu. All the things you need are the in the letter q lesson plan activities (included)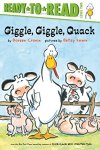 Giggle, Giggle, Quack (A Click, Clack Book)

Farmer Brown is going on vacation. He asks his brother, Bob, to take care of the animals. "But keep an eye on Duck. He's trouble."
Bob follows the instructions in Farmer Brown's notes exactly. He orders pizza with anchovies for the hens, bathes the pigs with bubble bath, and lets the cows choose a movie.
Is that he giggling he hears? Giggle, giggle quack, giggle, moo, giggle, oink…Do the Giggle Giggle Quack activity pack (included)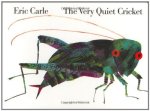 The Very Quiet Cricket Board Book

One day a tiny cricket is born and meets a big cricket who chirps his welcome. The tiny cricket tries to respond, but there is no sound. The quiet cricket then makes his way into the world, meeting one insect after another, each of whom greets the little cricket with a cheery hello–the hum of a bee, the whirr of a dragonfly, the whisper of a praying mantis. The cricket rubs his wings together each time, but nothing happens, not a sound. Until the day he meets another cricket, a female, and something different happens . .Great book to go along with an Eric Carle author study or…to teach the letter q! Do the quiet cricket activity pack… included.
Queen Daisy can't help it – It's her feet that are misbehaving!Queen Daisy had a great deal of trouble with her feet. They had a mind of their own and did not like behaving in a royal way. Proper shoes were out of the question, and sometimes her feet did not wear shoes at all! Her feet were especially naughty when Queen Daisy forced them to dress properly. At balls her feet would kick high in the air or tap-dance on the marble palace floors. Once, when a king from a neighboring kingdom brought his mean, bullying ways to Queen Daisy's court, her
feet hauled off and kicked the king in the ankle. That's when a meeting had to be called of all the wise women and wizards and footmen in the kingdom to find a solution to Queen Daisy's terrible problem. And what a solution it turns out to be. Queen Daisy's feet will dance into the hearts of restless feet everywhere.
When a generous quiltmaker finally agrees to make a quilt for a greedy king, but only under certain conditions, she causes him to undergo a change of heart. Each page highlights a different quilt block pattern whose name relates to the unfolding story.
Would you like Free Letter Q beginning sound worksheets to go along with your craft? Enter your name/email for free Letter Q beginning sound worksheets to help you teach the letter Q! If you have any trouble getting the freebie, please email me at [email protected]
When you become a member of Mrs. Karle's Sight and Sound Reading, you'll learn how to teach struggling readers and learn how to make learning to read fun.
Free Letter Q Worksheet Pack!
Check your email for your free download! Enjoy!
If you like this post, you might like:
Beginning Sound Letter Q Worksheet