Mother Goose Crafts and Activities
I am guessing that you like to sing/read/enjoy Mother Goose songs/rhymes/stories. Today I have some fun Mother Goose Crafts and Activities for you! For nearly a century Mother Goose has delighted children and adults alike and I a excited to bring you some activities to further learning and fun.
Before we begin our Mother Goose Crafts and Activities, let's look at some Mother Goose books !
The Real Mother Goose
Cuddle Barn Mother Goose Squeezers -Pink – 5 Nursery Rhymes
Mother Goose Crafts and Activities
Nursery Rhyme Singing Basket from The Imagination Tree
Little Boy Blue Word Cards from PreKinders
Humpty Dumpty Printable Cut & Paste Activity from Totschooling
Humpty Dumpty Light Table Play from And Next Comes L
Humpty Dumpty Polystyrene and Pipe Cleaner Egg Craft from Teach Me Mommy
Baa Baa Black Sheep Name Activity from Fun-a-Day
Yarn Wrap Sheep from Craftulate
Sticky Sheep from Twodaloo
Paper Plate Sheep Craft from Housing a Forest
Mary Had a Little Lamb Craft from Rainy Day Mum
Hot Cross Buns Recipe from Kidgredients
Three Little Kittens Rhyming Mittens from Growing Book by Book
Mary Mary Quite Contrary Craft from Kids Craft Room
Mother Goose Rhyme Copywork from Look! We're Learning
Pom Pom Three Blind Mice from Nurture Store
Little Miss Muffet Handprint Spider Craft from Messy Little Monster
Little Miss Muffet Story Telling Box for Adventures and Play
Hey Diddle Diddle Popsicle Stick Puppets from One Perfect Day
Hey Diddle Diddle Collage from Creative Family Fun
Hey Diddle, Diddle Nursery Rhyme Craft from Spell Outloud
Jumping with Jack Be Nimble Gross Motor Activity from Life Over C's
Snip and Punch Jack and Jill Pail from Toddler Approved
Hickory Dickory Dock Matching Clothespins from Best Toys 4 Toddlers
Hickory Dickory Dock Rock Clock from Danya Banya
Hickory Dickory Dock Felt Learning Clock from Crafty Kids at Home
Old Woman Who Lived in a Shoe Craft from The OT Toolbox
Nursery Rhyme Sort from Munchkins and Moms
Nursery Rhyme Sensory Tub from Totally Tots
Twinkle, Twinkle Little Star Quiet Book Page from The Inspired Home
Twinkle, Twinkle Little Star Wand Craft from Simple at Home
If you liked this post, you will also like…
Draw Me a Star Eric Carle Craft
Preschool Craft for Kids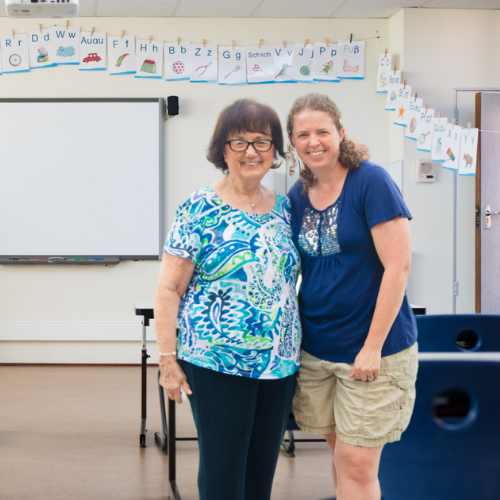 Madreen Karle is a master first grade reading teacher with over 30 years of classroom experience. She taught reading in a special needs and English as a Second Language classroom. After retiring she wrote a reading program to help others learn how to teach reading. She is a trusted educator and author of 5 books to help teach children to read and write. In addition to her books, she is a mentor for 3 websites that give reading teacher tips (Mrs. Karle's Sight and Sound Reading, Mrs. Karle's Reading Patch, and Mrs. Karle's Handwriting Patch). Through her teaching she learned that confidence was the key to learning to read. A child who is not confident at reading does not like to read and struggles to read. Mrs. Karle created "sunshine moments" to help teach children how to grow their confidence and learn to read.
Meeghan Karle Mousaw (Madreen's daughter) has her Master's in Special Education. She has 8 years experience teaching children to read online. In addition, she developed a curriculum to teach children handwriting called The Handwriting Patch. With the Handwriting Patch learning is fun because children learn to draw and learn handwriting at the same time. In 2019 The Handwriting Patch curriculum became an amazon best seller the first year it was released, helping thousands of kids learn handwriting with a unique, fun method. She is mom to 6 kids, each with differently learning abilities and struggles.
The Reading Patch was established by the creators of Mrs. Karle's Sight and Sound Reading. Together they have been featured on the NBC media outlets and Parents Magazine online. Over the last 8 years in their online platform, Madreen and Meeghan have worked tirelessly with teachers, homeschoolers and parents looking to help children learn to read to become a trusted authority in teaching children to read and advocating early literacy skills. They often partner with other educational experts to deliver the most current information to the Reading Patch community.