Mothers Day Writing Prompts
As a mom to 5, Mothers Day is a day that always makes my heart melt.  Cute, sweet notes from my children and hugs and kisses galore!  If I were teaching mother's day in the classroom, I would probably have the children make a nice little handmade gift.  I would probably get some clay pots in bulk
and have the kids paint them and then make a printable mothers day card and write a cheesy note inside that says something like.."my love for you grows stronger every day"..  I'm cheesy like that.  Anyway, today I have for you some Mothers Day Writing Prompts!  Moms will love them!
The Night Before Mother's Day
Five Minutes' Peace
If I Could Keep You Little
Mothers Day Writing Prompts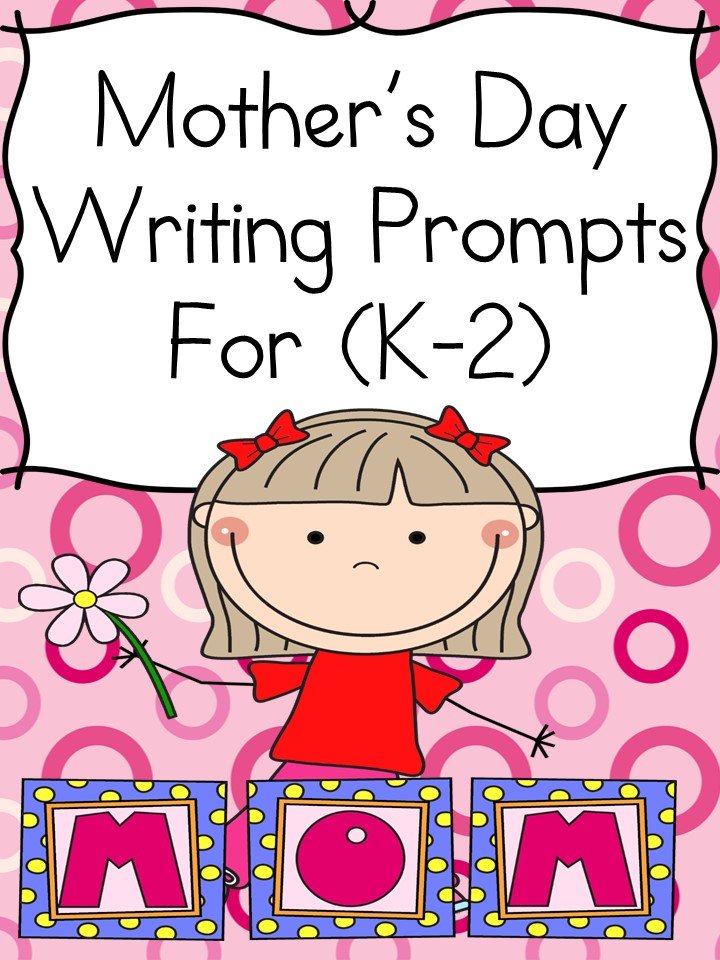 This packet contains 15+ different back to school writing prompts great to be used in kindergarten, first or second grade.  Kindergarten. As you know, kindergarten students do not really write much during the first weeks of school – these writing prompts cover all levels of writing. Each writing prompts has 4 different pages you can use – one that has a picture with something to write, one they can write a full page prompt, one that you can cut the pag in half and write a half page prompt and then one that the student can just draw.  The drawing prompt allows the student to think about what they would write and put their thoughts into pictures.  A picture is worth a thousand words!  Pre-writing, writing prompts!    Here are a few pictures…  the entire packet is 60+ pages long.
Free Mothers Day Writing Prompt Sample
If you would like to see a free example of our Mothers day writing prompts, enter in your email into the form below.  You will be added to our mailing list where you will find out about lots of fun things.  If you wish to be removed from the mailing list, there are directions in the email that sends your freebie.  If you have any trouble with your download, please email me at [email protected].  I am happy to help you.
Mother's Day Writing Prompts
How to Grow a Confident Reader
1. Enter you email on this form to get your free download
2. Get tips to help you grow a confident new or struggling reader
When you join Mrs. Karle's Sight and Sound Reading
you will learn how to break free from patching together reading lessons
and learn how to grow a confident reader.

These prompts have been added to our premium membership.
If you like this post, you will also like
Kindergarten Writing Prompts