Preschool Caterpillar Craft
When spring arrives, kids think a lot about bugs. Most kids I know absolutely adore bugs of all kinds, but especially caterpillars. However, not all caterpillars are safe to play with! Make your own play-safe caterpillars by creating these cork-painted caterpillars that can make a foundation for learning basic math skills like counting, patterns, comparison, and basic addition and subtraction. You can also add word families to them to help learn phonics!  Before we begin with our preschool caterpillar craft, here are a few fun caterpillar books!
The Very Hungry Caterpillar
Caterpillars, Bugs and Butterflies: Take-Along Guide (Take Along Guides)
Ten Wriggly Wiggly Caterpillars
Ten Little Caterpillars
Preschool Caterpillar Craft
What you'll need to make the cork-painted caterpillars craft:
Champagne corks (1 for each kid)
Washable paint
Construction paper
Googly eyes
Black pipe cleaners
Glue
Note: We use champagne corks because of their unique design. The rounded top and flat bottom makes it the perfect tool for little one's hands and the caterpillars come out delightfully fat. If you can't find enough corks, try asking a local restaurant that serves champagne if they will set some corks aside for you.
Used Champagne Corks Variety Pack (1lb Pack)
Watch them wiggle eyes, Black(500 PIECES) – BULK
Creativity Street Chenille Stems/Pipe Cleaners 12 Inch x 6mm 100-Piece, Assorted Colors
School Smart 1439240 Non-Toxic Washable Tempera Paint Set, 1-Pint Plastic Bottle, Assorted Fluorescent Color (Pack of 6)
Elmer's Washable School Glue 4 Fl Oz / 118 Ml (Pack of 6)
Preschool Caterpillar Craft Directions
There are a lot of ways you can use these cork caterpillars to learn. Alternate colors to learn about patterns. Count how many spots are in each caterpillar. Compare how many more or how many less spots one caterpillar has than another. Mix colors to see if you can create new caterpillar colors. Cut out the caterpillars once dry for fine motor practice.
Place dots of paint onto a piece of paper or a paper plate. Show the kids how they can dip their cork into the paint, then dab it onto the paper to make a caterpillar's body. Let the kids explore color, patterns, and varying lengths of caterpillars.
When the kids are done painting, glue two googly eyes onto one of the end circles. Cut two small pieces of black pipe cleaner and glue them to the top of the caterpillar's head.
Kids will love taking this craft home to their parents and showing off their creations!
If you liked this post, you will also like: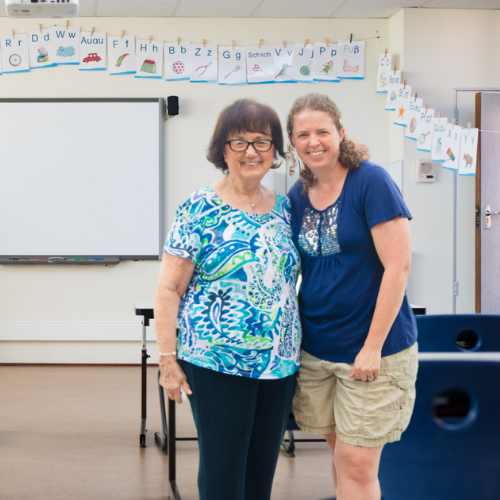 Madreen Karle is a master first grade reading teacher with over 30 years of classroom experience. She taught reading in a special needs and English as a Second Language classroom. After retiring she wrote a reading program to help others learn how to teach reading. She is a trusted educator and author of 5 books to help teach children to read and write. In addition to her books, she is a mentor for 3 websites that give reading teacher tips (Mrs. Karle's Sight and Sound Reading, Mrs. Karle's Reading Patch, and Mrs. Karle's Handwriting Patch). Through her teaching she learned that confidence was the key to learning to read. A child who is not confident at reading does not like to read and struggles to read. Mrs. Karle created "sunshine moments" to help teach children how to grow their confidence and learn to read.
Meeghan Karle Mousaw (Madreen's daughter) has her Master's in Special Education. She has 8 years experience teaching children to read online. In addition, she developed a curriculum to teach children handwriting called The Handwriting Patch. With the Handwriting Patch learning is fun because children learn to draw and learn handwriting at the same time. In 2019 The Handwriting Patch curriculum became an amazon best seller the first year it was released, helping thousands of kids learn handwriting with a unique, fun method. She is mom to 6 kids, each with differently learning abilities and struggles.
The Reading Patch was established by the creators of Mrs. Karle's Sight and Sound Reading. Together they have been featured on the NBC media outlets and Parents Magazine online. Over the last 8 years in their online platform, Madreen and Meeghan have worked tirelessly with teachers, homeschoolers and parents looking to help children learn to read to become a trusted authority in teaching children to read and advocating early literacy skills. They often partner with other educational experts to deliver the most current information to the Reading Patch community.