Preschool Polar Bear Activities
I have some great winter fun for you today!  I have some great Preschool Polar Bear Activities for you!  Polar bears are cute, white, BIG bears…they are a lot of fun to learn about in the winter because they live in cold weather!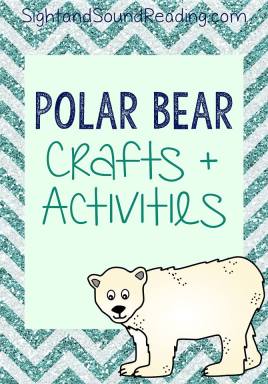 Polar Bear Craft – from Mrs. Karle's Sight and Sound Reading (us) -Fun, easy and delicious…  little ones will love to make this Polar Bear Craft!
Polar Bear Craft – Easy Peasy and Fun
If your little ones cannot master scissors yet, try this polar bear craft. Rip shreds of white paper to give your custom polar bear a fuzzy, textured look.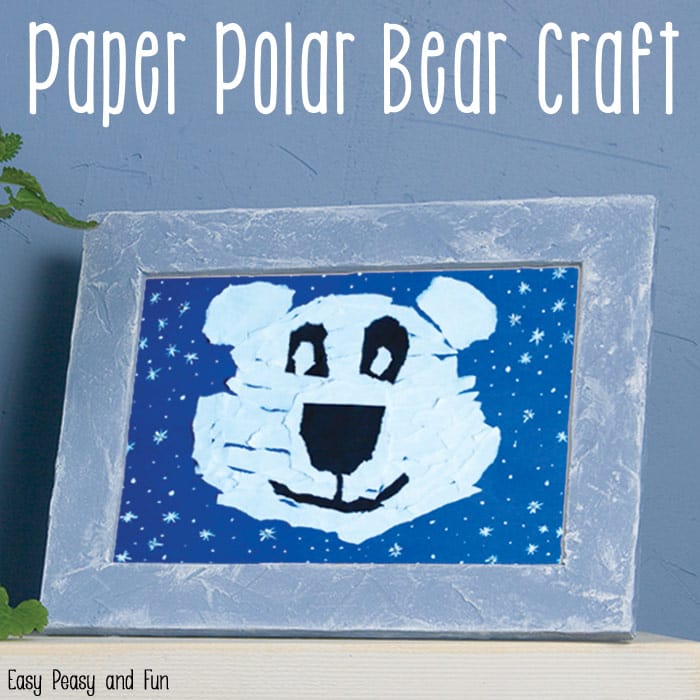 Paper Plate Polar Bear Craft – Artsy Momma
I love paper plate crafts. For a more structured craft, try this paper plate polar bear craft.
Polar Bear Craft For Preschoolers: Polar Bear Mask – Midwestern Moms
For something interactive children can play with, make a polar bear mask!
Handprint Polar Bear – Fun Handprint Art
Handprint and footprint crafts are a great way to remember your young one's tiny hands. You can even try framing this, or maybe get a blue fabric-colored canvas.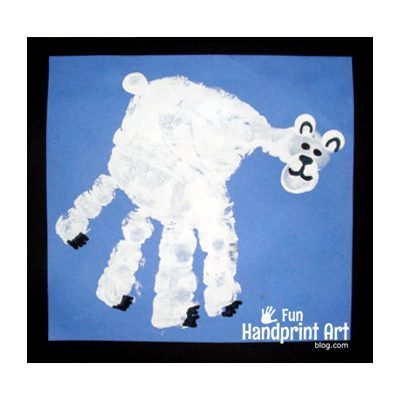 Nutter Butter Polar Bear Cookies – Hungry Happenings
For an edible craft, make these marshmallow Nutter Butter polar bear cookies as an after-school snack.
DIY Paper Fans Of Arctic Animals – Mr. Printables
If you're looking for something more unique, try an Aztec paper fan style polar bear.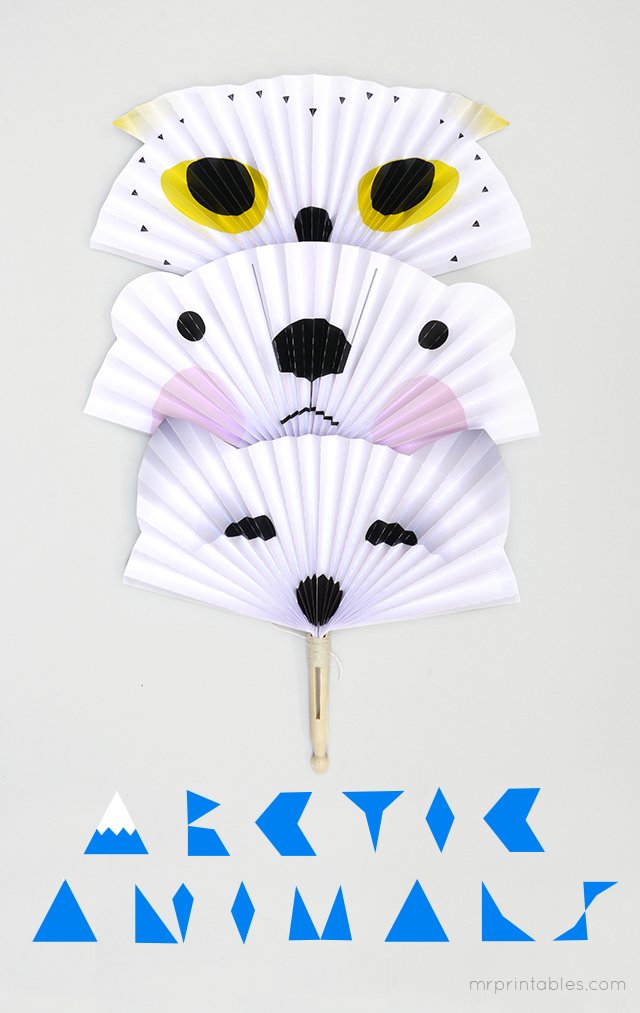 Polar Bear Ornaments – Mom On Time Out

Bring a handmade element to Christmas decor with these unique polar bear ornaments. You will need some foam, black felt, and googly eyes.
Polar Bear Headband For Kids – The Educator's Spin On It
For something the kids can play with, try this felt polar bear headband. It requires a little bit of sewing, but if you don't have a sewing machine, a needle and thread will work.
Polar Bear Paw Cupcakes – One Little Project
If you're looking for an edible project, try these polar bear paw cupcakes.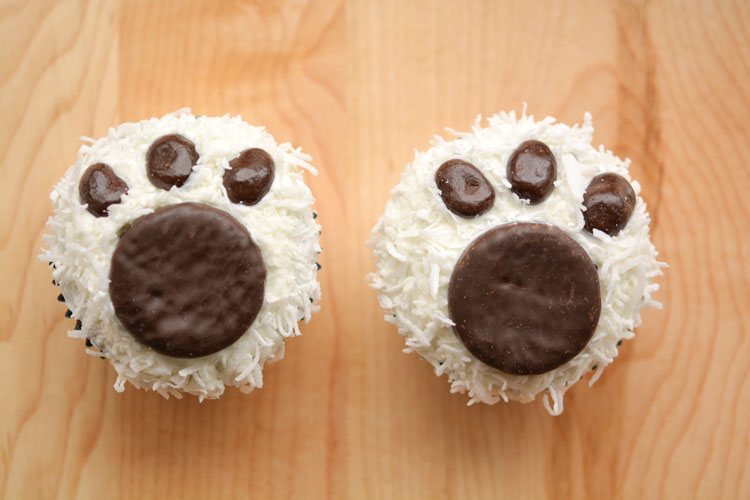 Fun Polar Bear Facts For Kids – Itsy Bitsy Fun
Learn more about polar bears with this mini fact sheet for kids.
Polar Bear Paw Walk Alphabet Game
For younger students, combine the alphabet with polar bears in this game. Practice gross motor skills, and get up and move!
Polar Bear Teaching Resources: Includes Polar Bear Blubber Experiment – Promoting Sucess
Discover how blubber keeps polar bears warm with some Crisco, sandwich bags, and ice water for this little science experiment. This site also has a few other polar bear themed songs and games to play.
Cardboard Tube Polar Bear – Crafts by Amanda
Make a little polar bear out of a toilet paper tube in this fun craft, that's easy for younger ones to put together!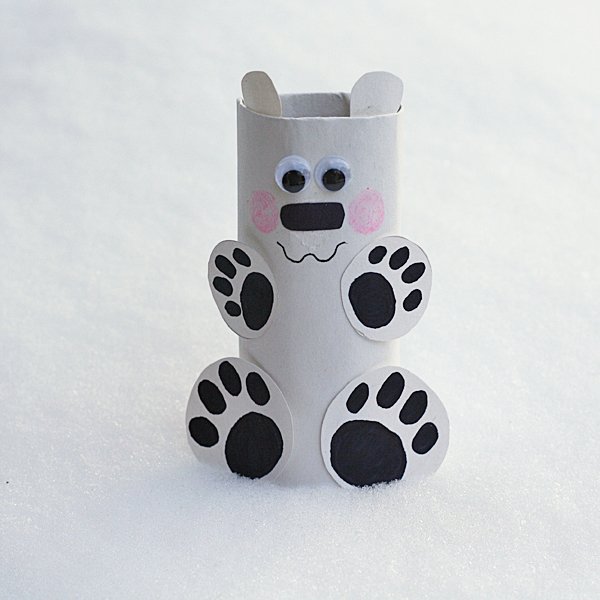 White Chocolate Polar Bear Pretzels – Hungry Happenings
For snack time, try these polar bear pretzel rods. They're easy to make in bulk, but cute enough that everyone will enjoy!
I hope you found a few Preschool Polar bear Activities to do!
Here is a fun activity pack for winter!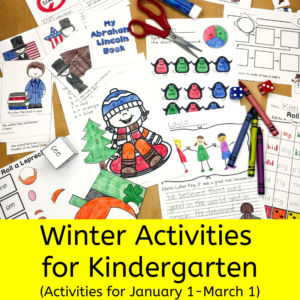 If you liked this post, you will also LOVE
Winter Notebooking Pages by Living Life and Learning
Ice Skating Notebooking Pages by In All You Do
Winter Nature Study – Embracing Destiny
Winter Fun With FREE Print Packs – Simple At Home
Winter Books and Activities – Amy's Wandering
Snow Books and Activities – Proverbial Homemaker
Short story about rainy season – by Maria Magdalena Husain
Ice Skating Coloring & Notebooking Pages by Year Round Homeschooling
Winter Counting with Snowflakes and Ice Skates by Homeschool Preschool
If you liked this post, you will also like:
Preschool Crafts for Kids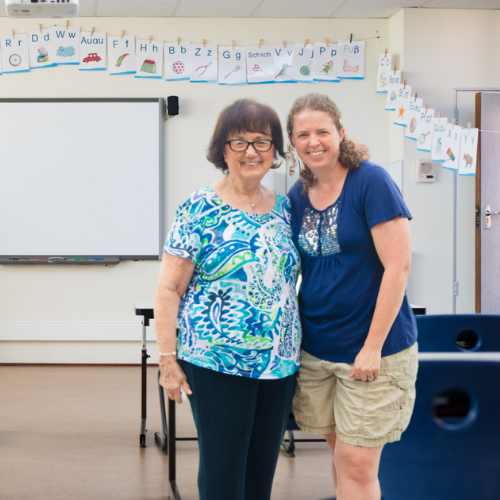 Madreen Karle is a master first grade reading teacher with over 30 years of classroom experience. She taught reading in a special needs and English as a Second Language classroom. After retiring she wrote a reading program to help others learn how to teach reading. She is a trusted educator and author of 5 books to help teach children to read and write. In addition to her books, she is a mentor for 3 websites that give reading teacher tips (Mrs. Karle's Sight and Sound Reading, Mrs. Karle's Reading Patch, and Mrs. Karle's Handwriting Patch). Through her teaching she learned that confidence was the key to learning to read. A child who is not confident at reading does not like to read and struggles to read. Mrs. Karle created "sunshine moments" to help teach children how to grow their confidence and learn to read.
Meeghan Karle Mousaw (Madreen's daughter) has her Master's in Special Education. She has 8 years experience teaching children to read online. In addition, she developed a curriculum to teach children handwriting called The Handwriting Patch. With the Handwriting Patch learning is fun because children learn to draw and learn handwriting at the same time. In 2019 The Handwriting Patch curriculum became an amazon best seller the first year it was released, helping thousands of kids learn handwriting with a unique, fun method. She is mom to 6 kids, each with differently learning abilities and struggles.
The Reading Patch was established by the creators of Mrs. Karle's Sight and Sound Reading. Together they have been featured on the NBC media outlets and Parents Magazine online. Over the last 8 years in their online platform, Madreen and Meeghan have worked tirelessly with teachers, homeschoolers and parents looking to help children learn to read to become a trusted authority in teaching children to read and advocating early literacy skills. They often partner with other educational experts to deliver the most current information to the Reading Patch community.