With spring and St. Patrick's Day around the corner, I am thinking rainbows! Are you ready for a super simple, adorable rainbow necklace craft? This craft is great for practicing fine motor skills… Before we begin, here are a few great books to go along with this fun activity…
What Makes a Rainbow?
How the Crayons Saved the Rainbow
A Rainbow of My OwnP
Preschool Rainbow Necklace Craft

SUPPLIES NEEDED
Low Fat Twizzlers Rainbow Pride for the Hipster Rainbow in you-Limited Edition
Neon Plastic String / Lacing Cords, Package of 6 colors, 15 Feet each color
& Scissors
Muffin tin for sorting
ASSEMBLY DIRECTIONS
1. Open the package of Twizzlers and cut the licorice into 1 inch pieces.

2. Using a muffin tin, sort the colors by placing all of the same colors in each tin.
3.   Cut your plastic beading string to 12 inches and tie a knot at the end.

4.   Begin to "bead" your necklace by dropping Twizzlers pieces onto the string in the order of the colors of the rainbow:
Red
Orange
Yellow
Green
Blue
Purple

5.   Leave about the last 1 1/2 inches of the string without Twizzlers so you can tie the necklace in a tight knot. Snip off any extra string with a scissors.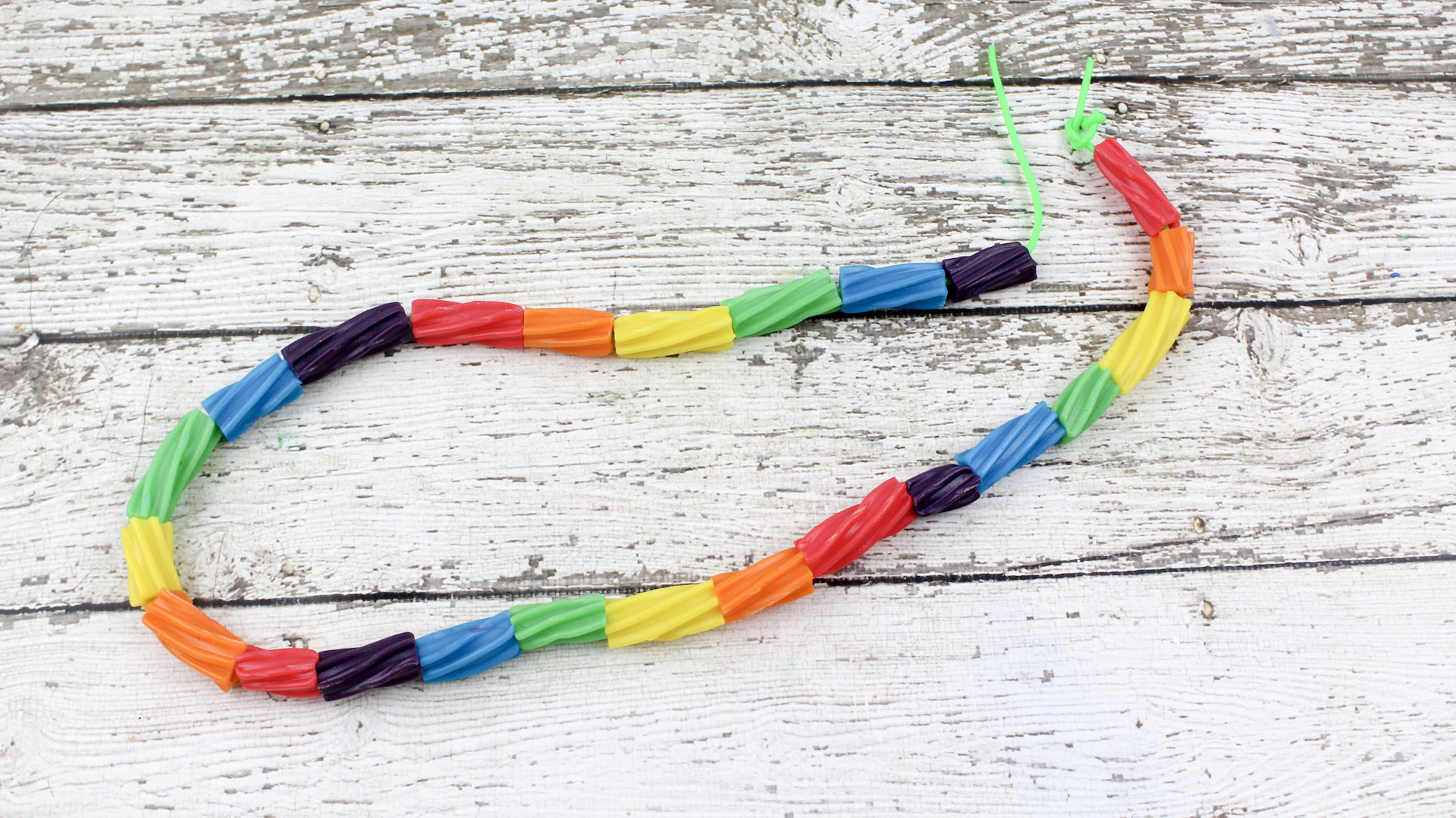 6. That's it! Enjoy wearing your festive necklace. Happy St. Patrick's Day!
If you liked this post, you will also like: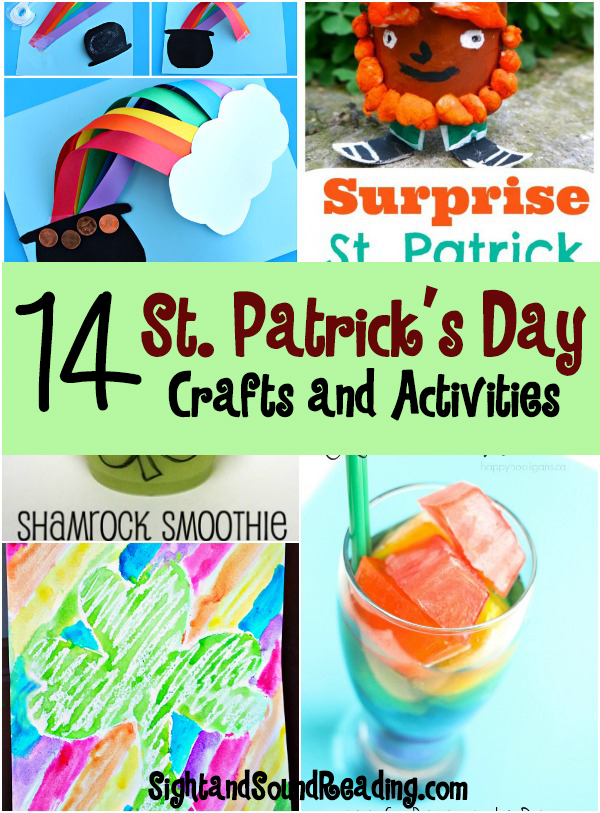 Preschool Crafts for Kids