26 Free Printable Handwriting Worksheets for Kindergarten
We have Printable Handwriting Worksheets for Kids worksheets!  I am excited to add a new bundle of helpfulness and fun!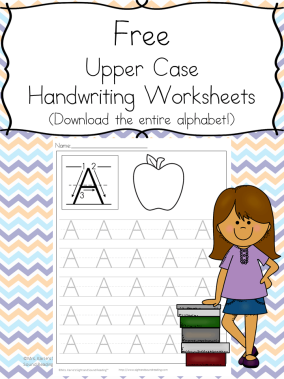 When teaching a child to write correctly, make sure you first teach the student how to hold a pencil correctly!
Here is what the Printable Handwriting Worksheets for Kids look like.  By downloading these worksheets you will receive the ENTIRE ALPHABET in one download!  Also, if you would like to know how to open (and do) these Printable Handwriting Worksheets for Kids on an ipad, try this trick:    Or, if you want a handwriting app, i like this app.  It has pre-writing things you can trace – lines, circles, etc.  It also has the letters and the numbers.   One thing to keep in mind, though, is that while it is important to help teach a child how to write the letters correctly, it is equally important that you have your child physically practice writing with a pencil and practice correct pencil grip because so many children are getting to school and not knowing how to hold a pencil because they are just using their finger on a tablet.  The tool I recommend using to help teach correct pencil grip is below.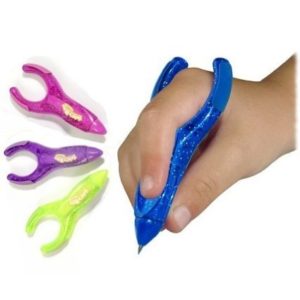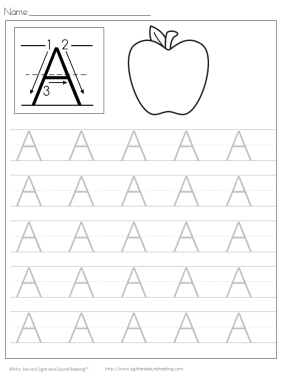 To get this download, enter in your information in the form below. You will be added to our email list where you will find out about more fun things like more freebies!  If you have any trouble with your Printable Handwriting Worksheets For Kids, contact me at [email protected] and let me know that you are having trouble with the "free handwriting practice worksheets."  (We have many free downloads and I will know that this is the packet you are looking for).
1. Enter you email on this form to get your free download
2. Get tips to help you grow a confident writer with a Handwriting Patch
Free Handwriting Worksheets!
How to Grow a Confident Writer
When you join Mrs. Karle's Sight and Sound Reading
you will learn how to break free from patching together reading and
writing lessons and learn how to grow a confident student.
Do you Teach Handwriting?  Make Handwriting fun by teaching drawing too!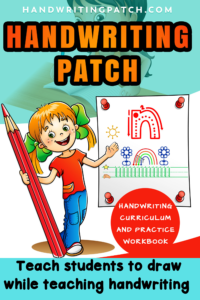 We also have the following Printable Handwriting Worksheets For Kids available on our site.
If you like this post, you will also like
Handwriting
Free Handwriting Practice Worksheets (lower case letters, dotted trace) 1
Handwriting Practice for Kids (lower case letters, dotted trace) 2
Preschool Handwriting Practice (lower case letters, dotted trace) 3
Free Handwriting Sheets (lower case letters, without trace)
Free Printable Handwriting Worksheets (upper case letters, without trace) 1
Printable Handwriting Pages (upper case letters, without trace) 2
Printable Handwriting Worksheets for Kids (upper case letters, dotted trace) 1
Kids Handwriting Worksheets (upper case letters, dotted trace) 2
Handwriting Practice Printables (upper and lower case letters, without trace) 1
Preschool Handwriting Worksheets (upper and lower case letters, without trace) 2
Handwriting Printable Worksheets (upper and lower case letters, cut and paste, case recognition)
Handwriting Worksheets for Kids (upper and lower case letters, dotted trace)
Printable Handwriting Worksheets for Kids (tracing, writing, sign language)