Description
Teaching Reading Made Easy!
If you would like to help teach your student to read, this teacher's manual is a step by step guide -everything you need to know and do to help students to reading success. No prep needed, everything is completely scripted and easy! This teachers manual consists of 120 daily lessons that take about 15 minutes a day. The students learn new words to read each day. The sight words build upon themselves and the students gain confidence in reading, while learning sight words, phonics, and comprehension. This teacher's manual is a great supplement to classroom teaching. It is extremely successful with struggling readers.
To use with struggling readers, just use this workbook each day for 15 minutes, doing as the lesson plans explain, and before you know it your struggling reader will be confident and eager to learn.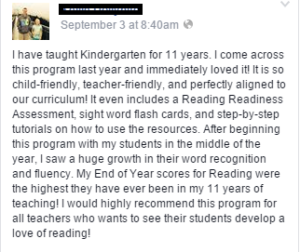 Click here to check out reviews for this product here
This product is also contained within our complete bundle of learn to read products:
Complete Bundle of Learn to Read Products
The teacher's Manual exceeds all common core language foundation standards for Kindergarten and first grade, as well as exceeds language literature and informational text standards for kindergarten. Mrs. Karle's Sight and Sound Reading does not agree with a common curriculum, but, recognizes reading is a foundation and wants her followers to know her products exceed any requirements to teach beginning reading.