Hooray! I have been slowly putting together a book of color by letter/color by sight word worksheets…they are my favorite type of worksheet because I think they are fun for the kids. My children love them, and I hope your children do too! My children also love this fun spring time project we are doing together…building a terrarium
!   So, since spring is around the corner, today we have spring worksheets!  Before we begin, I found a few fun spring worksheets to read before you do your coloring!
Spring is Here (Bear and Mole Story)
And Then It's Spring (Booklist Editor's Choice. Books for Youth (Awards))
When Spring Comes
Let It Rain
Spring Worksheets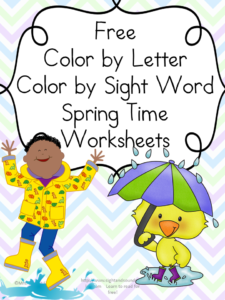 To get your free spring worksheets, enter your information in the form below.  You will be added to our mailing list where you will find out about more good things, like free worksheets!  Occasionally the computer gives people trouble with the downloads.  If this happens to you, please send me an email.  I will be happy to get you the worksheets.  ([email protected])
How to Grow a Confident Reader
Spring color by letter
When you join Mrs. Karle's Sight and Sound Reading
you will learn how to break free from patching together reading lessons
and learn how to grow a confident reader.
1. Enter you email on this form to get your free download
2. Get tips to help you grow a confident new or struggling reader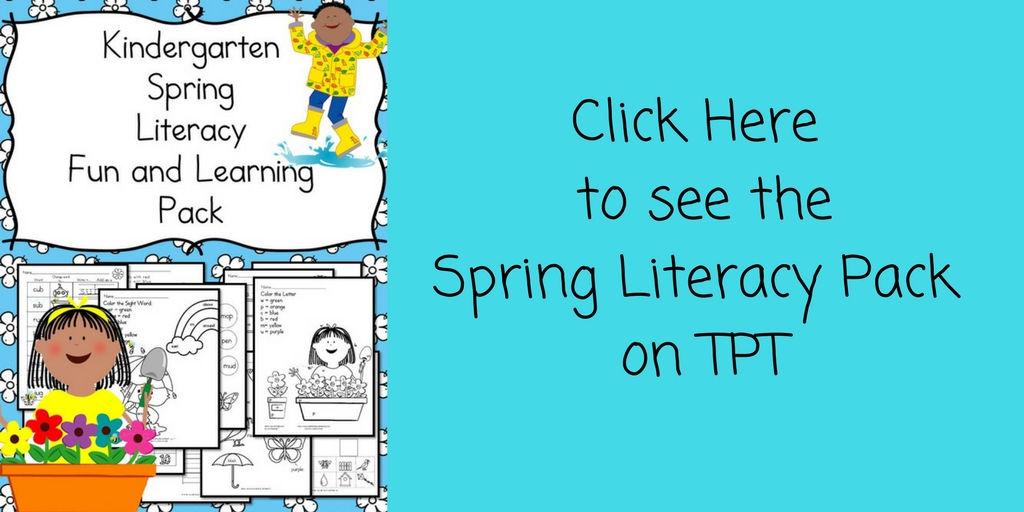 If you liked this post, you will also like:
8 Spring Kids Crafts You'll Want To Do Today! from Playdough & Popsicles
Planting with Preschoolers from Bambini Travel
Children's Books About Spring from The Jenny Evolution
Spring Writing Prompts from Schooling a Monkey.com
The Four Seasons by Vivaldi from Tales of Education at Home
50 Spring Crafts for Kids from Look! We're Learning!
Hanami: Celebrating Spring under Cherry Blossoms in Japan from FrogMom
Earth Day Worksheets
Don't forget to visit
Worksheet for Kids