Valentine's Day Crown Craft
Valentine's Day is a holiday traditionally celebrated for romance and love, but little kids can also share in the fun! While there are dozens of Valentine's Day crafts out there, this one is particularly fun because it is open-ended, low-mess, and kids get to wear it! Little kids will love making these Valentine's Day crown craft as a themed hat to wear through all their Valentines celebrations, class parties, and just for fun.
You only need a few things for this activity ahead of time. Plan to have a paper plate and plenty of decorations for each child to use. You may also want to stock extra paper plates in case a child rips their crown. A variety of embellishments are not only fun, but they help little ones develop fine motor skills and pre-writing skills as they have fun making their Valentine's day crown craft.  Before we begin, consider reading some valentine books before you begin making your crafts!  Here are a few of my favorite:
The Biggest Valentine Ever
Pete the Cat: Valentine's Day Is Cool
There Was an Old Lady Who Swallowed a Rose!
Roses Are Pink, Your Feet Really Stink
Happy Valentine's Day, Mouse! (If You Give…)
Llama Llama I Love You
Splat the Cat: Funny Valentine
&
Paper Plate Valentine's Day Crown Craft
What you'll need to make the paper plate Valentine crowns:< ul>
Paper plate
Plastic jewels
Pom poms
Glue stick
Muffin cups
Valentine confetti
Scissors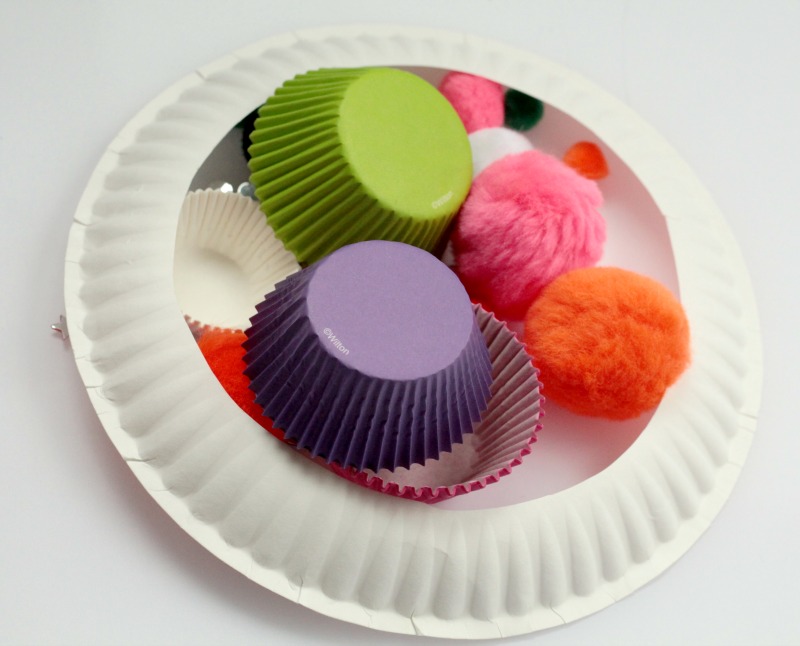 Paper Plate Valentine's Day Crown Craft Directions
Cut out the center of each paper plate. You will have to make the hole larger or smaller depending on the size of each child's head. Cut the center out so that the crown can rest securely, but not painfully, around each child's head.
Give each child a series of plastic jewels, pom poms, muffin cups, and other items that they can glue to the crown.
Allow the children to add whatever decorations they want to the hat
You can also give the children crayons or markers to color their Valentine crowns.
Wait for the glue to dry before allowing the kids to wear their Valentine crowns. You don't want sticky glue in a child's hair!
When the glue dries, let each child try on their Valentine crown. Now they are all queens and kings of Valentine's Day!

If you like this post, you also like