Do you love unicorns?  My children love unicorns. In particular, I have a daughter turning 12 today and she requested a unicorn birthday.  She is pretty much getting everything unicorn…t shirts, pants, socks, and her very own pet unicorn.  You can use unicorns to help teach the letter U!  So, I am wondering, do you want to make a unicorn?  Before I begin, I wanted to share with you the two t-shirts I bought for my daughter… I am super excited for her to open them!
Womens If you need me, I'll be with my unicorn T-Shirt Small Silver
Kids Youth Girls Be Unique Unicorn Shirt 6 Purple
Do you want to make a unicorn?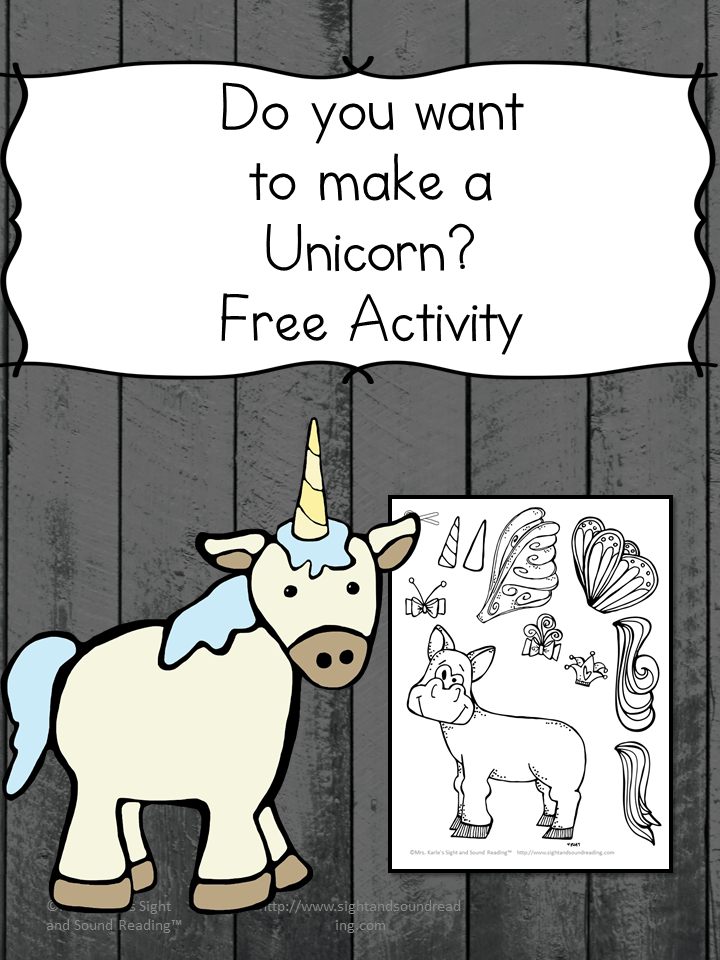 Today's activity will be great fun (and a challenge!) for little hands.  It will be good to practice fine motor skills and cutting skills!!
If you would like a copy of our free download, please enter your name/email into the form below and you will be added to our mailing list.  If you have any issues getting the download, please email me at [email protected]
Make a unicorn
How to Grow a Confident Reader
1. Enter you email on this form to get your free download
2. Get tips to help you grow a confident new or struggling reader
When you join Mrs. Karle's Sight and Sound Reading
you will learn how to break free from patching together reading lessons
and learn how to grow a confident reader.
If you liked this post, you will also like..