When teaching reading it is important to teach both phonics and sight words. when teaching phonics, CVC worksheets are a great way to help children practice phonics.
One of the reasons I love practicing phonics with CVC worksheets is that reading becomes magical because children can see how one letter changes a word.
For instance, map becomes mop.  pin becomes tin.
Children can see that the vowel controls the sound of the word and they can see that all the letters work together to be meaningful.
Today I have some fun and free CVC worksheets for you!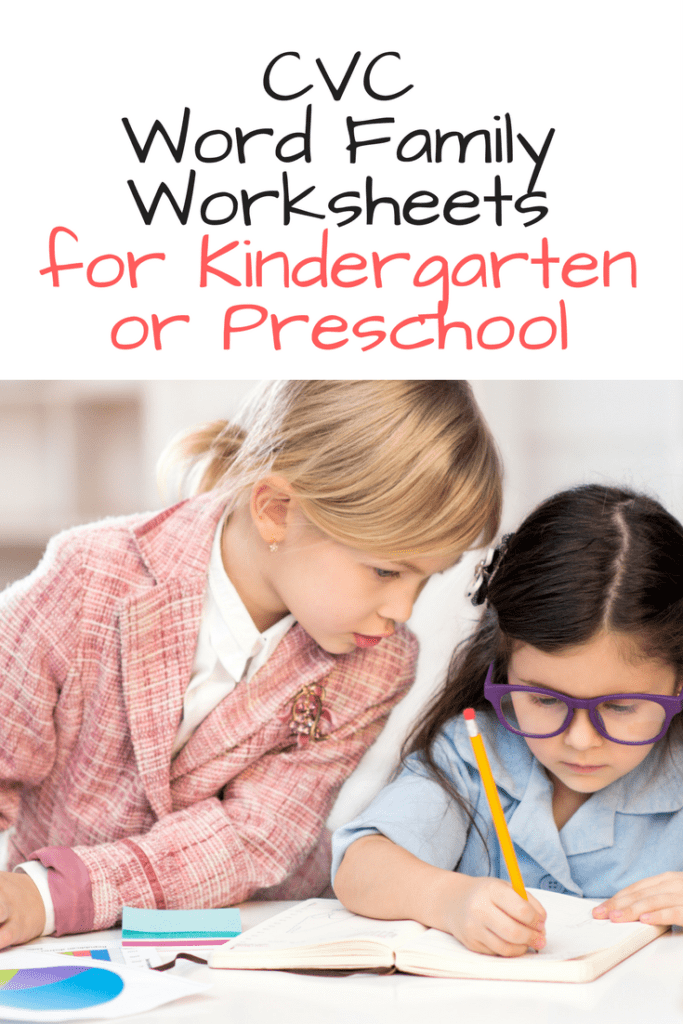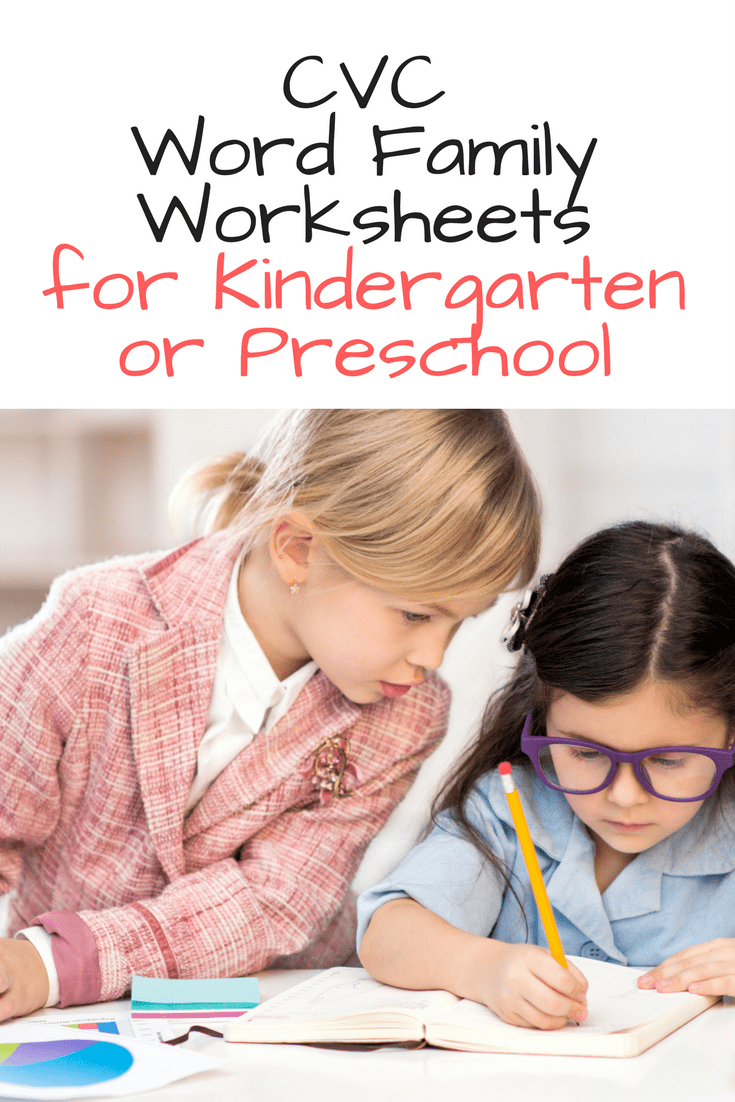 CVC Worksheets
Here is a list of all our fun and free CVC worksheets.  You can choose one or choose them all.
Just click on the link and it will take you to a page with information about the download.
To get the download you enter in your name/email into the blue form on each page.  You will get a separate email for each worksheet with a link to your activity.
If you have any trouble, you can always email me at Mrs.Mousaw@sightandsoundreading.com.  I am happy to help you!
Short A CVC Worksheets
Word Family Flower Worksheet Craft
Free Short E CVC Worksheets
Free Short I CVC Worksheets
Free Short O CVC Worksheets
Free Short U CVC Worksheets
Free Videos to help teach Phonics
Teaching Word Families through Word Ladders
Video tutor that teaches reading: 'op' Word Ladder
Practice Phonics Online: 'est' Word Ladders
How can I teach my child to read? Use Sight and Sound Reading!: 'all' Word Ladder
Reading Readiness Skills: Reading Word Ladders – 'et' Word Family
Teaching Reading Made Easy: 'ent' Word Ladder
Homeschool Reading Curriculum – Learn to read free: 'en' Word Ladder
Learning to Read Using Word Ladders: 'ell' Word Family
Teaching Phonics using Word Ladders: 'in' Word Family
Teaching the 'ed' Word Family: 'ed' Word Ladder
Phonics instruction: 'ish' Word Ladder
Free phonics lessons: 'ing' Word Ladder
Free videos that teach phonics: 'it' Word Ladder
More free phonics videos: 'ill' Word Ladder
Teaching Word Families: 'ig' Word Ladder
How to teach the 'ad' Word Ladder
Teaching Phonics: 'id' Word Ladder
Phonics instruction: 'and' Word Ladder
Teaching word families: 'at' Word Ladder
How to teach the 'an' Word Ladder
'ack' Word Ladder- Free videos to help teach