Fall Sight Word Worksheet – Free and Easy download!
A fun way to help your little student(s) practice sight words is to match sight words.  You could play a matching sight word game, or, today I have a fun cut/paste sight word worksheet for you.  I am very excited, too, because if you wish to choose the sight words you want on the worksheet, I have an editable copy available for purchase!  Before we begin, I found some great Sight Word poems to also further reinforce learning.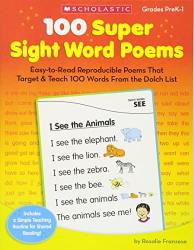 100 Super Sight Word Poems: Easy-to-Read Reproducible Poems That Target & Teach 100 Words From the Dolch List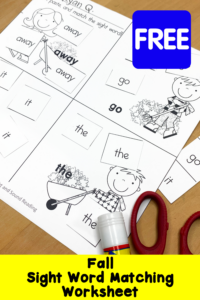 Today I have a fun sight word worksheet that is perfect for fall!  The students cut out the sight word and then paste it into the correct wheelbarrow.  The sight words that are used for this activity are:  away, go, the and it.  If you would like to be able to choose which sight words you use for this activity, I have an editable document for sale.  In addition, we have a few other fall themed sight word worksheet packs (all listed below).
To get your free fall sight word worksheet, enter your email into the form below and you will be automatically emailed the pdf document! If you have any trouble, please feel free to email me at [email protected]
How to Grow a Confident Reader
Fall Sight Word Worksheet
When you join Mrs. Karle's Sight and Sound Reading
you will learn how to break free from patching together reading lessons
and learn how to grow a confident reader.
1. Enter you email on this form to get your free download
2. Get tips to help you grow a confident new or struggling reader
Want the entire fall activity pack? How about some other fall fun activities?
Grab our Fall Activity Pack (Just $1!)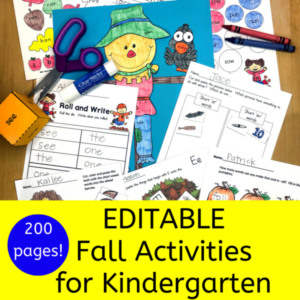 If you liked this post, you will also like:
Printable Fall Coloring Pages
Here Sight Word Worksheet
Sight Word Worksheets
Fall Leaves Phonics Fun