37+ Free Sight Word Worksheets for Kindergarten or Preschool

Fun Sight Word Worksheets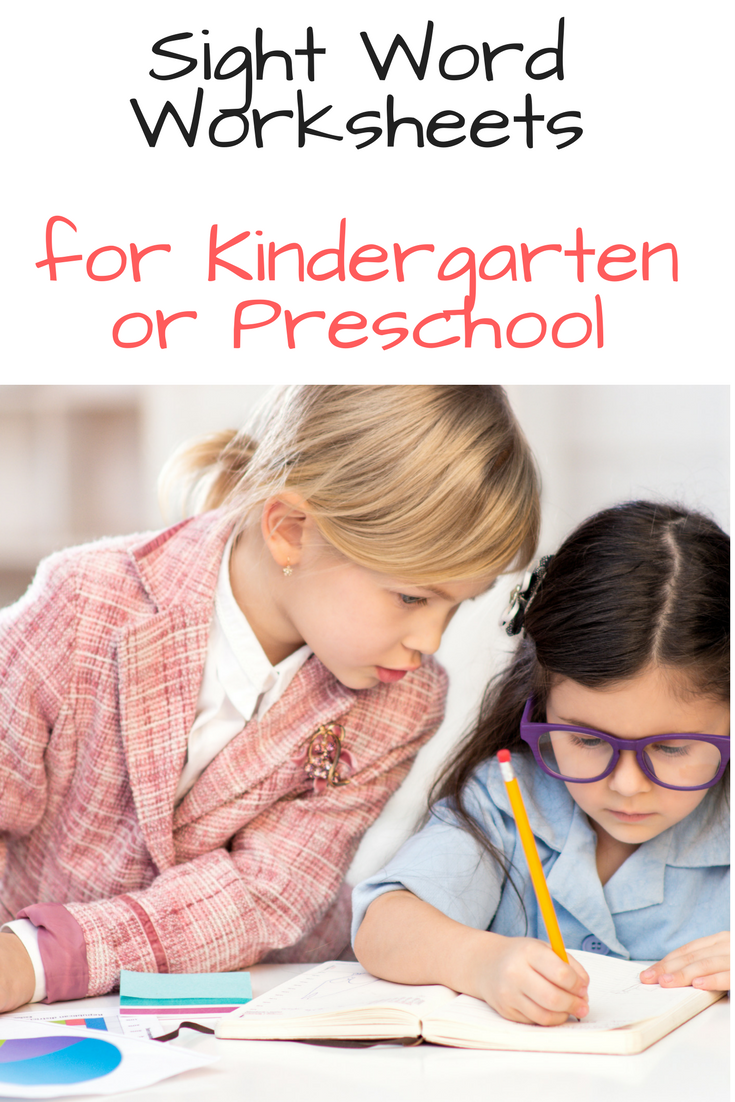 Need a fun, interactive activity to help practice sight words? We literally have thousands of Sight Word Worksheets to be able to practice learning, writing, and reading the sight words!
These sight word worksheets make great practice work for preschool, kindergarten, first grade in a classroom or homeschool. In addition, these sight word worksheets are perfect for morning work, literacy centers, independent seat work, guided activities and homework!
When teaching children to read it is so important to teach the sight words. Many books that children read use only sight words OR, up to 80% of the words the children read are sight words. If children can read these words fluently, they would be confident, eager readers.
It is one of my goals to help children learn the sight words in a fun, engaging way. Children can create mini-books, or do cut and paste activities. OR, on of my favorite activities for teaching the sight words are color by letter/color by sight word worksheets!
Anyway, here are the sight word worksheets you can find on our site. Enjoy!