Jellyfish Sun Catcher Craft
When temperatures start to rise, our thoughts turn to the beach! If your kids are tired of being coped up in the classroom, brighten their day with these adorable jellyfish sun catcher craft! You can just make these for fun, or you can use them for a "J is for jellyfish" letter of the week activity, or use them as a craft in a beach theme! Of course, sun catchers are fun for any reason, so you don't have to make them related to school at all. Even toddlers can help make this craft, and it is a fun way to help little ones develop fine motor skills separating the paper pieces at the same time.  If you are making this craft to help teach the letter J sound, here are a few fun books to read that help emphasize the letter J.

Jamberry


The Tale of Jemima Puddle-Duck (Peter Rabbit)


Peanut Butter and Jelly: A Play Rhyme


If You Were A Jellybean


Sheep in a Jeep (board book)


How Many Jelly Beans?

&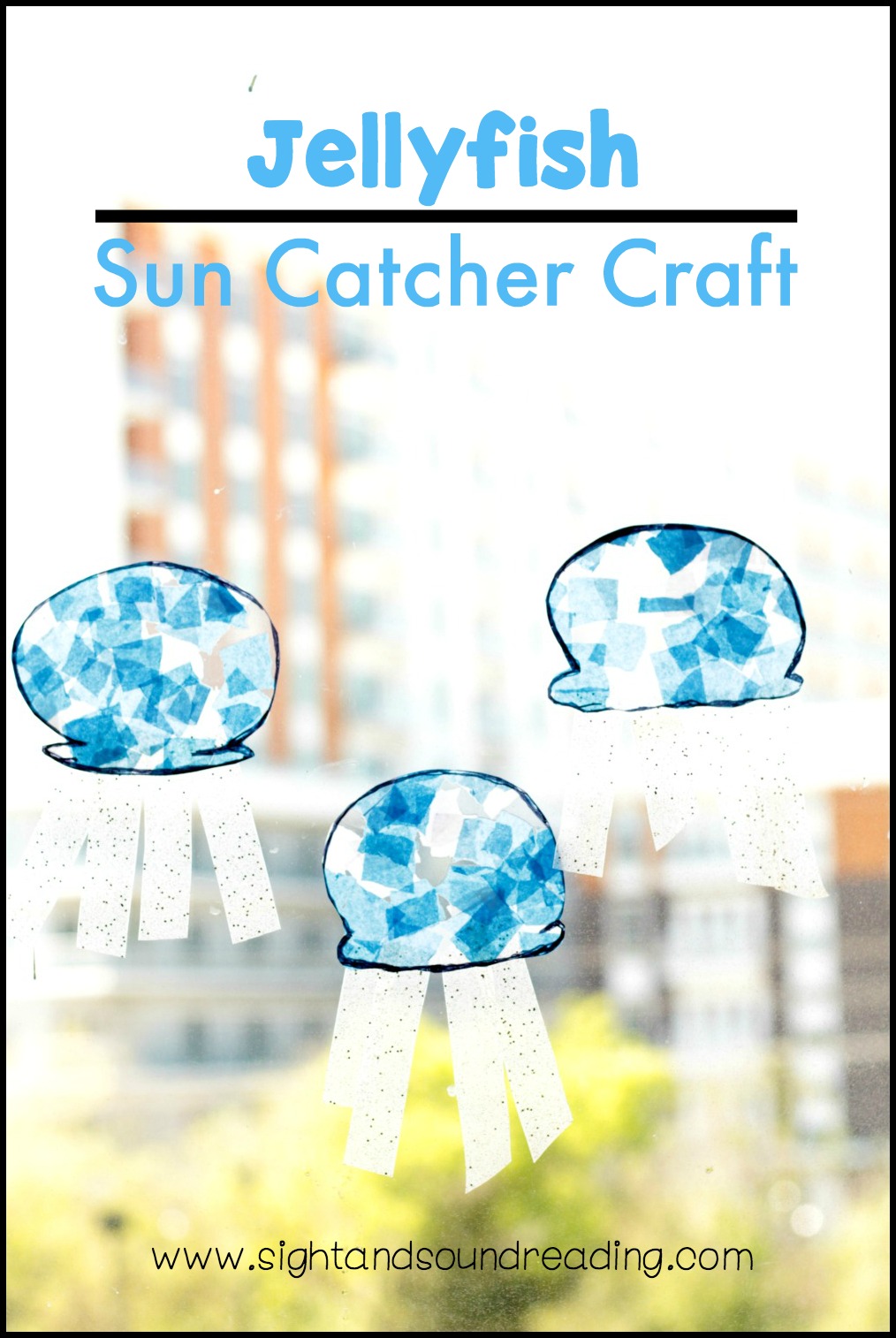 Jellyfish Sun Catcher Craft
What you'll need to make the jellyfish suncatcher craft:< ul>
Tissue paper (we used two shades of blue and white)
Laminator
Laminating pockets
Black permanent marker
Scissors
Narrow ribbon that seems "sea-like"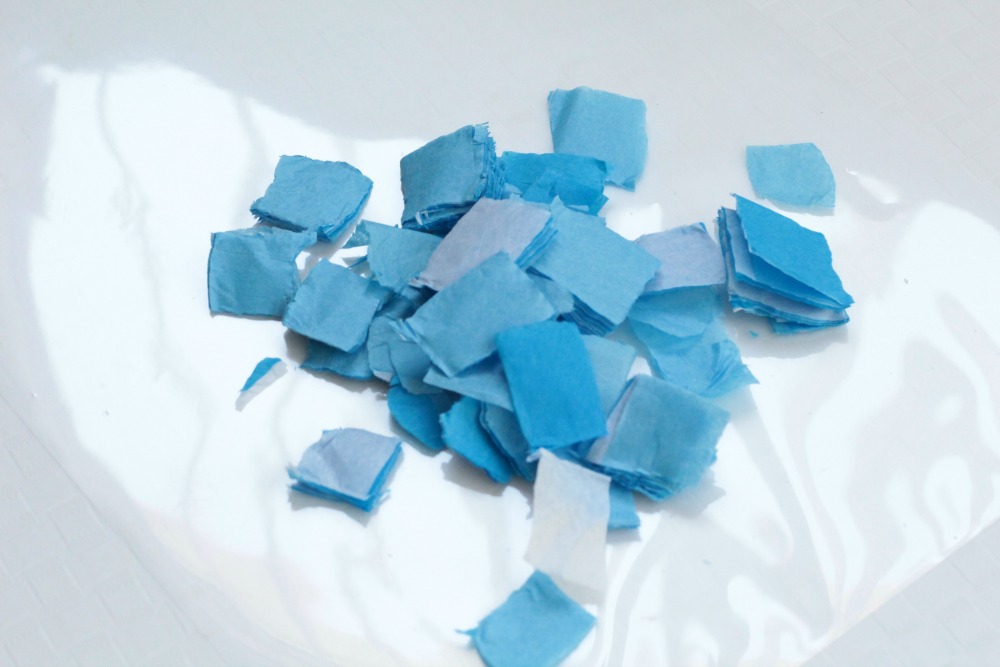 Jellyfish Sun Catcher Craft Directions
 Cut the tissue paper into squares before starting this activity. I found it was easiest to fold the tissue paper into eighths and then trim the folded edges. Then, I just cut the wad of paper into strips and cut the strips into squares.

Each laminating sheet makes about three or four jellyfish, so you can use one sheet for every 3-4 kids.
Show the kids how to arrange the paper squares into a thin layer on the laminating pocket.
When the kids are done arranging their papers, run the sheet through the laminating machine. Since the pockets have a sort of adhesive on both sides, it should hold together unless the kids have made the paper layers too thick.

When the sheets have cooled, draw a jellyfish onto the paper.
Cut out the jellyfish.

Cut strips of ribbon. Tape the ribbon strips to the bottom of each jellyfish to make tentacles.

Tape the jellyfish to a window that gets a lot of sun and admire!

If you like this post, you might like
Letter J Craft: Jellyfish Paper Plate
Beginning Sound Letter J Worksheet