The letter F has several ways to spell. The easiest one that children in preschool and kindergarten need to learn is the beginning letter F, like in fun, fan, fox, foot, and fish. More complicated letter F sound can be spelled with ff such as in stiff, ph such as in photo, and gh such as in enough. Before kids continue to recognize the various spelling of the sound F, they need to be familiar with the simple beginning letter F. To do so, I provide the Letter F book list so you just can grab these popular books to teach the letter F to kids.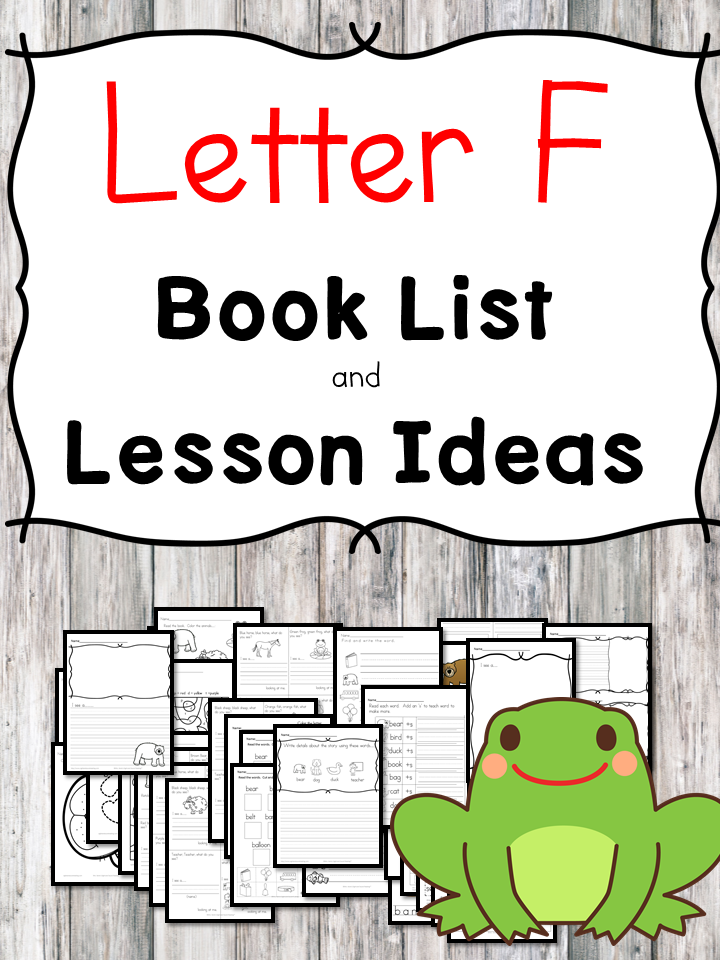 Letter F Book List
This classic Beginner Book by Dr. Seuss features silly tongue twisters that will have young readers–and their parents–giggling with glee. When a fox in socks meets Knox in a box, hilarity ensues. Add chicks with bricks and blocks and clocks and you're sure to get your words twisted and lips locked! With his unmistakable gift for rhyme, Dr. Seuss creates a hysterical and energetic way for beginning readers to dive into the joy of reading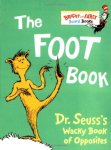 The Foot Book: Dr. Seuss's Wacky Book of Opposites

A toe-tapper babies will love–the classic Seussian book about opposites: "Wet foot, dry foot. Low foot, high foot…"  Foot book activity book (included) Another good book to teach opposites. Have students measure the room (and different objects) with their feet. Cut out different size feet –big feet and small feet. Have the students work on measuring things with the different size feet.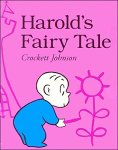 Harold's Fairy Tale (Further Adventures of with the Purple Crayon)

Unable to fall asleep one night, Harold uses his purple crayon to create his very own bedtime fairy tale.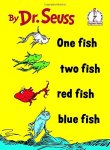 One Fish Two Fish Red Fish Blue Fish (I Can Read It All by Myself)

From there to here, from here to there, funny things are everywhere" . . . So begins this classic Beginner Book by Dr. Seuss. Beginning with just five fish and continuing into flights of fancy, One Fish Two Fish Red Fish Blue Fish celebrates how much fun imagination can be. From the can-opening Zans to the boxing Gox to the winking Yink who drinks pink ink, the silly rhymes and colorful cast of characters create an entertaining approach to reading that will have every child giggling from morning to night: "Today is gone. Today was fun. Tomorrow is another one."
An escaped house cat encounters twelve common birds in the backyard but captures only feathers for lunch. Have students blow feathers around the room –but by making the F sound… See who can blow the feather farthest making the F sound…OR, who can blog the feather the fastest across the room (or gym) making the F sound.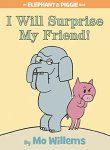 I Will Surprise My Friend! (An Elephant and Piggie Book)

Gerald is careful. Piggie is not. Piggie cannot help smiling. Gerald can. Gerald worries so that Piggie does not have to. Gerald and Piggie are best friends. In I Will Surprise My Friend!, Gerald and Piggie want to play a game and surprise each other-but the biggest surprise is the one they least expect. Read books about friends. Make a Friend book (included)
Once there was a caterpillar named Farfallina, whose best friend was a gosling named Marcel. They did everything together — until one day, everything started to change.
This beautiful and touching story shows that even as life takes different turns, friendship endures. This is another book about friendship. Do the Farfallina and Marcell Book (included)
If you like this post, you need to check out:
Letter F Craft: Flamingo Craft
Letter F Craft: Frog Egg Carton Craft
Free Phonics Worksheets: The letter F
Letter Ff: Foam Feather Fairies