Letter V Crafts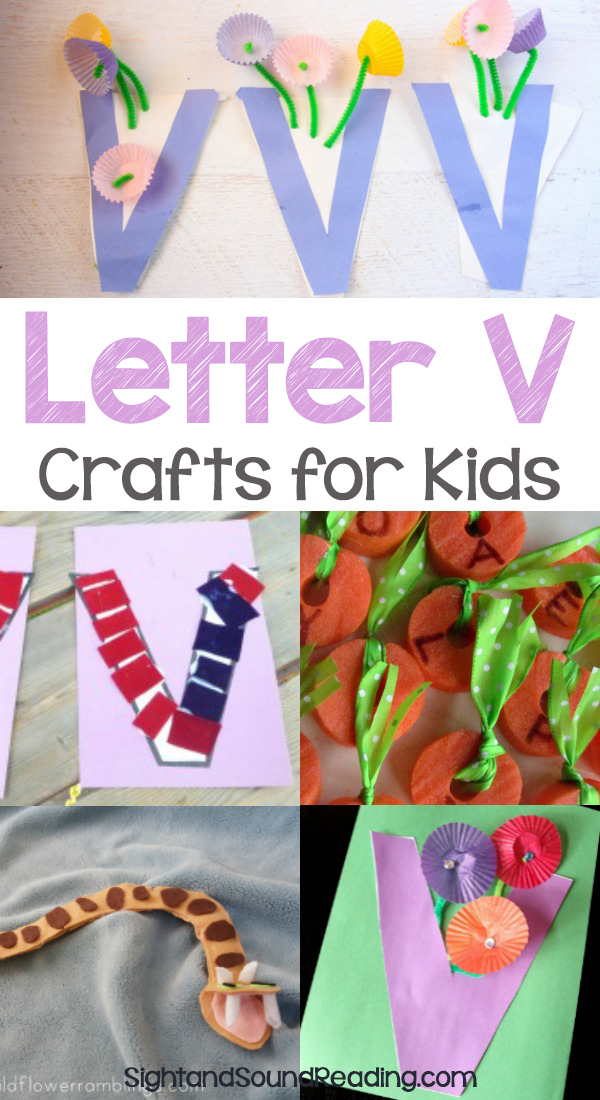 Doing letter crafts is a great way to introduce children to the letters and letter sounds. You will not leave the educational part as well. It will be very useful if you teach the preschool and kindergarten. Today I have a few Letter V crafts for you that are easy and fun to make.  I also have a few great books that are fun to read when teaching the letter V sound.  Have fun!
Rhyming Dust Bunnies
My Mouth Is a Volcano!
I Want To Be A Vet
The Viper (Dutton Easy Reader)
The Velveteen Rabbit
I Love to Eat Fruits and Vegetables
Here are a few of our favorite Letter A crafts.  Enjoy!
V is for Vase – The Letters of Literacy
Letter V : Vase Craft – The Princess And The Tot
Letter V Craft Ideas – Preschool Playbook
V is for Velvet – A Mom with a Lesson Plan
V Is For Vine – Impress Your Kids
Letter V Vase Craft – All Kids Network
How to Make a Felt Viper – Wildflower Ramblings
Vulture Starts With The Letter V – Creative Cents
Alphabet Letter V Crafts – Ashley Ya Mara
V Is For Vase And Violin – Pocket Full Of Posies
V Is For Volcano – Diapers To Diplomas
V Is For Vase Handprint – It Happens In A Blink
V Is For Valentine – Easy Preschool Crafts
The Letter V is for Vase – School Time Snippets
Letter V Is For Vegetables – Totally Tots
Lowercase V is for Volcano- From ABC's To ACT's
V Is For Violets In A Vase – The Attached Mama
Letter V is for Vegetable Stamping – A Mom With A Lesson Plan
V Is For Village – Little Family Fun
Gardening: V is for Vegetables – No Time For Flash Cards
If you liked this post, you will also like:
Beginning Sounds Letter V worksheets