The X-ray fish is a fish that has a visible skeleton, that looks like it is under permanent X-ray scrutiny. This fish is a fun mascot for the letter X craft. When you're learning the letter X during letter X week, make this fun craftivity at the same time! It requires few supplies and it is so easy to make, but kids will be charmed by how they can reveal the fish's skeleton.
Before I share the materials and methods on how to make the X-Ray Fish craft, here are some books I would like to suggest:

Christina Katerina and the Box


Fox in Socks


Hattie and the Fox


My Mom Has X-ray Vision


Fox on the Job: Level 3 (Penguin Young Readers, Level 3)


Jessica's X-Ray


The Birthday Box (Leslie Patricelli board books)


Mix It Up!


Not a Box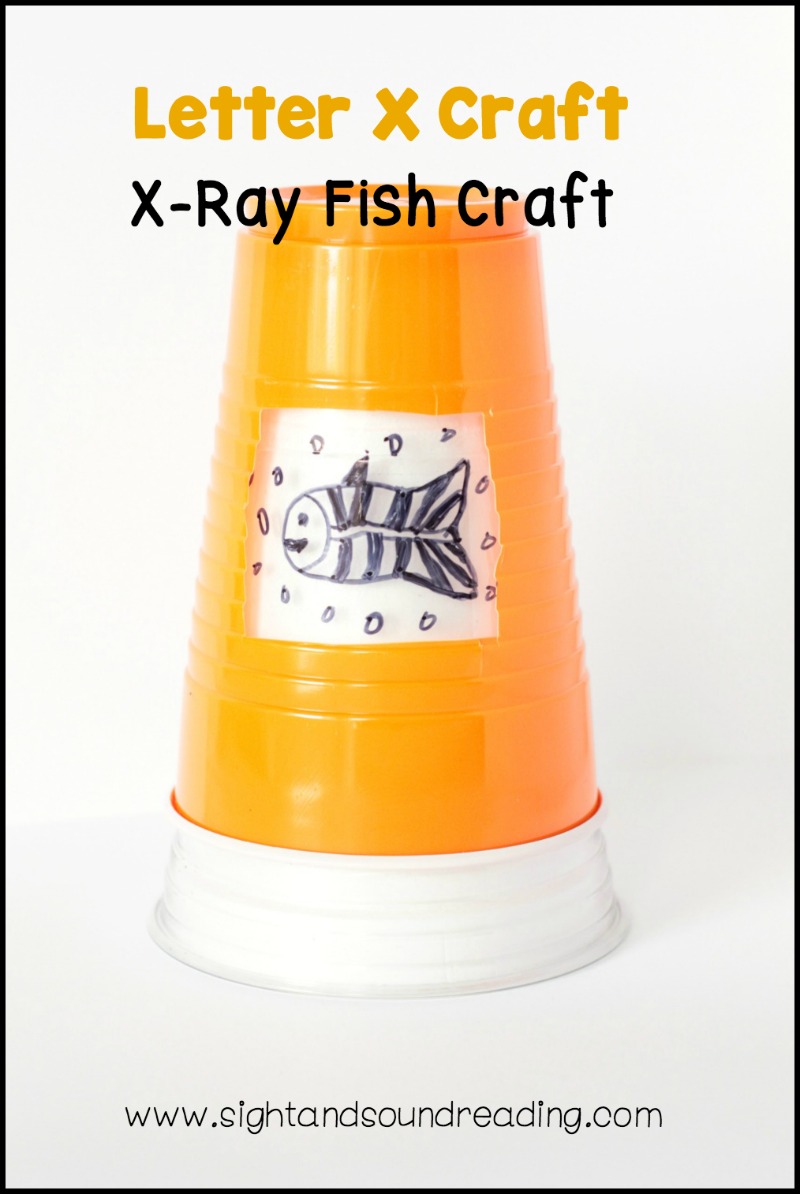 Letter X Craft: X-Ray Fish Craft for Kids
What you will need to make the X is for X-ray fish craft for each child:
• 1 clear plastic cup
• 1 solid plastic cup
• 1 white foam cup
• Permanent markers
• Scissors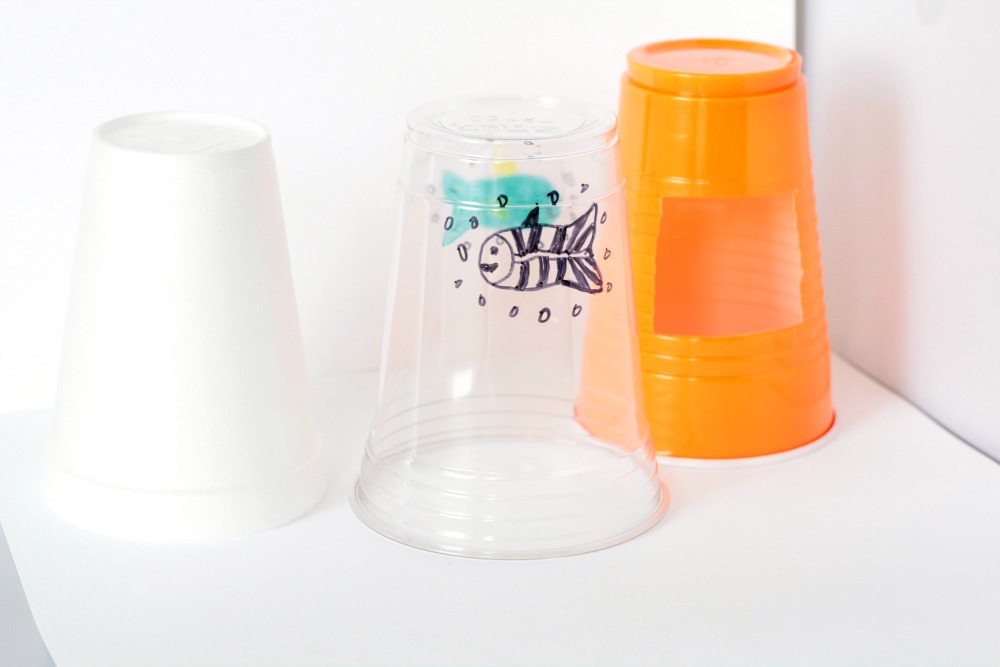 X is for X-Ray Fish Craft Directions
Cut a hole into the solid plastic cup making a rectangle that looks like an old X-ray machine.

Stack the plastic cup inside the solid cup and draw a fish in the window. On the other side of the cup,
draw the skeleton of a fish, to look like an X-ray fish. If you draw inside the box, it will be easier to
make the fish look the same size. Point the fish's face in the same direction on each drawings for a
more realistic look.
Place the two plastic cups on top of the Styrofoam cup. The white cup will keep the other side of the
fish from being visible.
Rotate the clear plastic cup to reveal the solid fish and the X-ray fish.
Kids can decorate the outside of the cup to look like the ocean, or you can keep it simple and just let
them play with the cups!
Kids will love playing with this craft in class or at home. Parents will love how much fun the craft is to
play with once X week is oven.
If you liked this post, you will also like:
Beginning Sounds Letter X worksheets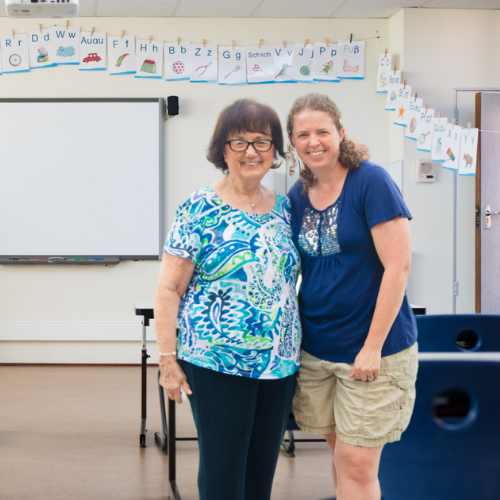 Madreen Karle is a master first grade reading teacher with over 30 years of classroom experience. She taught reading in a special needs and English as a Second Language classroom. After retiring she wrote a reading program to help others learn how to teach reading. She is a trusted educator and author of 5 books to help teach children to read and write. In addition to her books, she is a mentor for 3 websites that give reading teacher tips (Mrs. Karle's Sight and Sound Reading, Mrs. Karle's Reading Patch, and Mrs. Karle's Handwriting Patch). Through her teaching she learned that confidence was the key to learning to read. A child who is not confident at reading does not like to read and struggles to read. Mrs. Karle created "sunshine moments" to help teach children how to grow their confidence and learn to read.
Meeghan Karle Mousaw (Madreen's daughter) has her Master's in Special Education. She has 8 years experience teaching children to read online. In addition, she developed a curriculum to teach children handwriting called The Handwriting Patch. With the Handwriting Patch learning is fun because children learn to draw and learn handwriting at the same time. In 2019 The Handwriting Patch curriculum became an amazon best seller the first year it was released, helping thousands of kids learn handwriting with a unique, fun method. She is mom to 6 kids, each with differently learning abilities and struggles.
The Reading Patch was established by the creators of Mrs. Karle's Sight and Sound Reading. Together they have been featured on the NBC media outlets and Parents Magazine online. Over the last 8 years in their online platform, Madreen and Meeghan have worked tirelessly with teachers, homeschoolers and parents looking to help children learn to read to become a trusted authority in teaching children to read and advocating early literacy skills. They often partner with other educational experts to deliver the most current information to the Reading Patch community.